iKeyMonitor Review 2022 [Updated] – What Makes iKeyMonitor Worth Your Money?
Posted in TheWiSpy alternatives by admin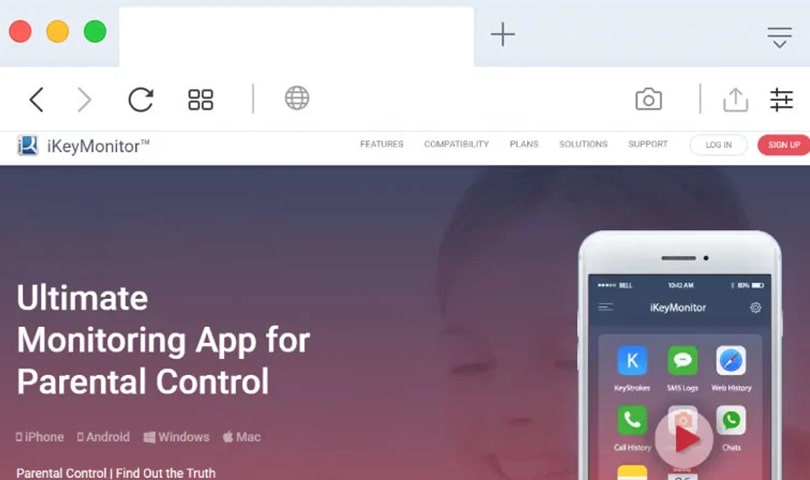 It is pretty evident that concerns about your child's online safety have brought you here.
Choosing a spyware or mobile monitoring app can be challenging for you, especially when you are a newbie in the online world. Parents used to implement conventional parenting tactics to keep kids in line. But, now, the time has changed. With tonnes of workload, parents worldwide find it convenient to monitor their kids with a child tracking and monitoring app.
Today, we have come up with another eminent mobile phone monitoring app that can help you manage your kids' online exposure.
iKeyMonitor is a famous brand helping millions of people secure their digital space. iKeyMonitor helps you monitor the cell phones, tablets, and laptops/desktops of your kids remotely.
Let's find out more details regarding the features and functionality of iKeyMonitor so that you can choose whether the app is suitable for you or not.
iKeyMonitor Review 2022 – What Makes iKeyMonitor Worth Your Money?
The internet world endorses iKeyMonitor as an effective solution to monitor kids online. iKeyMonitor indeed delivers high-quality features to track down every mobile activity of your target device. As per customer ratings and reviews of iKeyMonitor on Trustpilot, the app attained a 4.1-stars rating.
Quite impressive. Isn't it?
Continue reading and find more details about this fantastic parental control app.
Here are the key points of this iKeyMonitor review.
What is iKeyMonitor?
How iKeyMonitor Helps You Monitor Smart Devices?
Which Devices are Supported by iKeyMonitor?
What are the Key Features of iKeyMonitor?
How to Install iKeyMonitor on Your Target Device?
What is the Price of iKeyMonitor?
Let's dive in-depth into this iKeyMonitor review and explore hidden facts about this great parental control app.
What is iKeyMonitor?
iKeyMonitor is a tool that acts as both kids' monitoring and parental control solution. Using this efficient app, you can ensure the online safety of your teens. iKeyMonitor lets you detect cyber dangers and allows you to take actions to restrict harmful content. Moreover, you can set screen usage limitations to develop healthy mobile/tablet consumption habits among children. iKeyMonitor is a practical mobile monitoring app to help you expose your kids' hidden or secretive lives.
If you think your teen is hiding something, you can install iKeyMonitor on his/her mobile and reveal everything within a few minutes.
How iKeyMonitor Helps You Monitor Smart Devices?
iKeyMonitor app, once installed, connects itself with the running OS of the target device. The app imitates the target device and interchanges the digital information to a web-based server. You can view every little detail of your target device through the online control panel. iKeyMonitor continuously records and uploads ongoing digital activities in real-time. However, to get started with iKeyMonitor, you need to purchase its license and configure the app on the target device.
Don't worry. The iKeyMonitor installation process is as easy as pie.
But before that, let's find out if your target device is compatible with iKeyMonitor or not.
Which Devices are Supported by iKeyMonitor?
iKeyMonitor offers the best monitoring solutions for Android and Apple smart devices. Amazingly, you can monitor Windows and macOS with its desktops and laptops monitoring solution Easemon.
iKeyMonitor app's advanced features require rooting or jailbreaking of the respective Android or iOS device. However, you can avail features of standard Android monitoring without rooting or iOS without jailbreaking the target device.
iKeyMonitor Android Compatibility:
Compatible with Android OS 2.3 and higher versions.
iKeyMonitor iOS Compatibility:
Compatible with iOS 9.x to 14.x versions.
Easemon Windows Compatibility:
Compatible with MS Windows 7 to 10.
Easemon macOS Compatibility:
Compatible with macOS 10.7 and higher.
Remember that iKeyMonitor installation requires physical access to your target device. It means you need to manually install and set up iKeyMonitor on your specific target device.
What are the Key Features of iKeyMonitor?
iKeyMonitor offers a wide range of mobile and desktop monitoring features. Whether you want to monitor your kids' activities or wish to control their digital space, iKeyMonitor is an all in one app to level up your parenting.
Here is a detailed review of iKeyMonitor features, have a look at it, and find how you can control your kids' online exposure.
SMS / Messenger Tracking:
If you find your kid glued to mobile phone texting, it's time to monitor his/her chats. Track your kids' text messages. iKeyMonitor enables you to read sent and received text messages remotely and secretly. Reveal if your child does sexting or use inappropriate text abbreviations or acronyms.
Call Recording:
Parents must keep a check on the peer circle of their teenagers. The nuisance of catfishing and online deception has rapidly increased. It is significant to acknowledge with whom your child contacts. iKeyMonitor helps you record the dialed and received calls. You can listen to the recorded calls and discover if your child is stuck in an unpleasant situation.
Call Logs & Contacts Monitoring:
iKeyMonitor enables you to monitor the call logs of your kids' phones. You can now track call duration, contact information along with dates and timestamps. View saved contacts with iKeyMonitor and reveal the friend circle of your child.
Keystrokes Tracking:
Kids type a lot of queries and text messages in a single day. Parents must monitor what sort of text language their kids use with friends or peers. iKeyMonitor enables parents to track Keystrokes of their teens' devices. Find if your child searches for offensive or violent content by monitoring the typed keystrokes.
Browsing History Monitoring:
The dangers of the online world keep on growing. A significant number of teens watch pornography and become addicted to inappropriate content. The Internet is trending with life-threatening suicidal games. Parents must keep an eye on their kids' browsing history to find out if children are getting entangled in the cyber dangers.
GPS Tracking & Geofencing:
With iKeyMonitor, you can track the GPS location of your kids anytime you want. Also, the app offers ultimate geofencing features that allow parents to mark boundaries for unsafe zones. Geo-fencing alerts keep parents updated on their kids' whereabouts and notify them whenever kids enter unsafe boundaries.
App Monitoring:
iKeyMonitor app monitoring enables parents to view the list of installed apps. Monitoring installed apps helps parents to find inappropriate apps on their kids' phones. If you think your child uses age-inappropriate apps, it's time to talk with him/her.
Screen Time Restrictions:
Using too much of a mobile/desktop screen is dangerous, both physically and mentally. To create a healthy cyber environment and digital habits, parents must restrict their kids' screen time. iKeyMonitor screen time restrictions allow you to set limited time for kids for mobile/tablet usage.
App Blocking:
iKeyMonitor app blocking allows you to restrict malicious apps from your kids' devices. You can block dating apps for teens from your child's smartphone or tablet. Moreover, iKeyMonitor enables you to block gambling games from your child's tablet or phone.
Surround Recording:
iKeyMonitor surround recording is a premium feature that enables you to listen to the surround voices and noises in real-time. Parents can expose what type of friends their kids have and take appropriate actions if find anything fishy.
Other Features:
Apart from these features mentioned above, iKeyMonitor allows you to track more everyday digital activities. You can read emails, view multimedia, monitor scheduled events, record voice notes, etc.
How to Install iKeyMonitor on Your Target Device?
The installation method of iKeyMonitor for Android and iOS devices is different. For Android installation, you need physical access so that you can install and configure iKeyMonitor manually. However, the iOS installation does not have such a requirement.
iKeyMonitor Android Installation:
To install iKeyMonitor on Android devices, follow these steps;
Open the browser and go to the official website of iKeyMonitor.
Click on "Sign Up" and create your account.
Select device type as "Android."
You will be asked if you can have physical access to your target device; choose yes.
Now, provide your email ID and password to complete the Signup process.
Soon after signing up, you will get an official email from iKeyMonitor containing your login credentials.
Now, it's time to install iKeyMonitor on your kids' Android device.
Pick your target device and unlock it.
From the browser, open the official website of iKeyMonitor.
Tap on the top right corner, and then tap on login.
Sign in using the credentials sent you by iKeyMonitor.
Select your device type as Android.
Now tap on "Yes. I will download the spy app directly on the device and install it".
Download the iKeyMonitor app.
Tap install.
Allow permissions to configure iKeyMonitor on your kid's phone.
You will be redirected to configuration settings. Allow permissions as per recommendations and continue.
Once configured, you can open your iKeyMonitor account from any web browser and start monitoring your kid's devices remotely.
What is the Price of iKeyMonitor?
iKeyMonitor offers both free and paid subscriptions.
Let's have a look at the pricing plans for this fantastic app.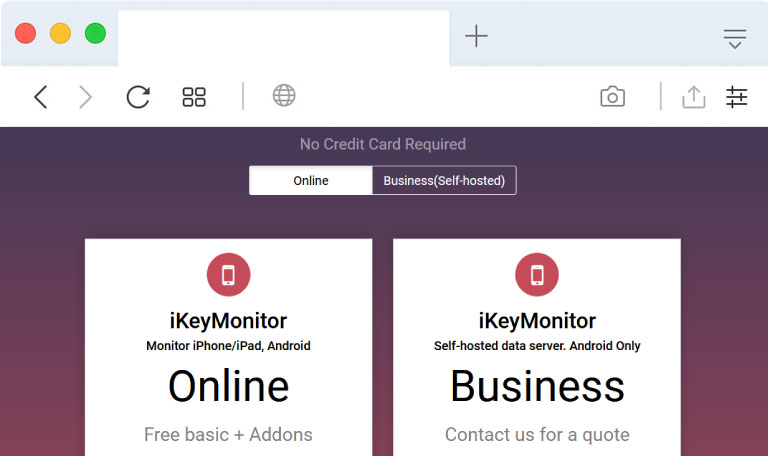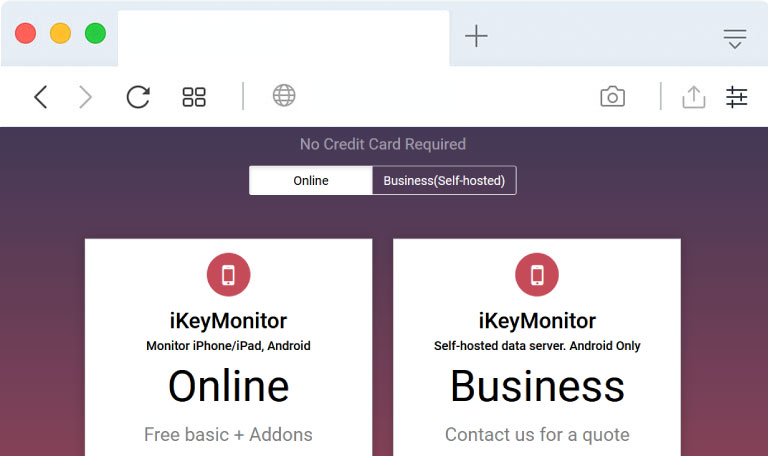 iKeyMonitor Free Package:
Monitor Android/iPhone/iPad
Free basic features.
iKeyMonitor Paid Package:
Monitor Android/iPhone/iPad
Costs $29.16 per month.
iKeyMonitor Review – The Final Words:
This iKeyMonitor review must conclude that iKeyMonitor is a reasonable parental control and kids' tracking app with unique features compatible with several devices. With both free and paid subscriptions, parents are encouraged to choose suitable plans to monitor their kids.
We hope that this review of iKeyMonitor provides you with comprehensive details about the iKeyMonitor app.
So, do you think iKeyMonitor is worth buying?
Don't forget to read Mspy reviews, FamiSafe Reviews, FlexiSpy reviews.