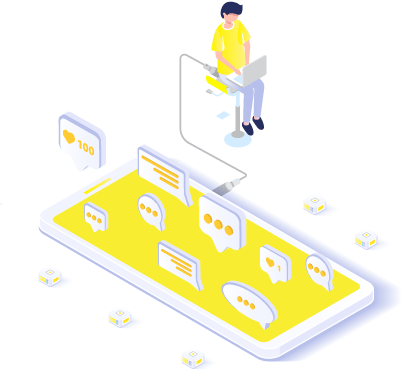 What Can You Reveal with TheWiSy SMS Tracking Feature?
Quick Access
Get help fast. We have 4 popular topics for you to get quick access.

Android Monitoring Tips & Tricks
You are only 3 steps away
To monitor and protect your children & employees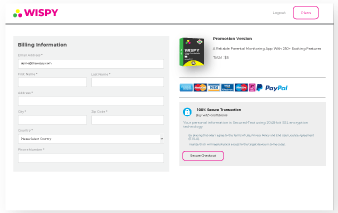 What is TheWiSpy SMS Spying Feature?
TheWiSpy SMS spying feature helps people to read text conversations from the target device and discover the secrets that have been hiding from them. The SMS tracker captures sent and received text messages, SMS history, contact details, etc. and enables you to access these messages via the online web-based dashboard.
How Spying on Text Messages Can Save You from A Lot of Things?
Today, it is easier to reach kids via spy text messages. It is alarming that; bullies, perverts, and the majority of cybercriminals reach juveniles by sending them text messages. Parents should look after the digital activities of their kids and keep an eye on people who contact them.
Companies use a text spy app to read SMS messages of their employees on company-owned devices. Spying text messages help employers to ensure that their staff is not compromising business information. Also, SMS monitoring helps companies to improve productivity.
Detect Potential Threats & Catch Digital Bullies & Predators:
Keeping tabs on your kid's mobile phone activities is a must due to the increased number of cyber predators. TheWiSpy SMS tracker app provides ultimate message monitoring solutions to parents so that they can read suspicious texts and detect people bothering their kids.
Parental Control
Read and Detect Suspicious Text Messages on your Kid's Device
Employee Monitoring
Read Text Messages of Your Staff & Keep Business Data Safe
How to Set up TheWiSpy SMS Tracker in Your Target Device?
TheWiSpy SMS tracker allows easy access to text messages of your target device.
Here is how to start with TheWiSpy:
Sign up with TheWiSpy
Choose Operating System
Click on Text Messages from Dashboard
Read and Monitor Message Conversations
Rooting or Jailbreaking not required
TheWiSpy Text Message Monitoring App is a Robust App that Allows You to Spy Text Messages under Stealth Mode.
Customer Reviews

TheWiSpy has helped me in monitoring my kids. Being a working woman it's hard to keep eye on every digital activity of your children especially teens. TheWiSpy has also provided me easy and remote access to my daughter's phone.


I must say TheWiSpy has proven to be the best employee monitoring software I've ever used. Great features, functionality, and user-friendliness. It helped me monitor the staff team of my company more efficiently.


Impressive parental control features. I always wondered how can I listen to calls my child receives which I can surely do with TheWiSpy. It has enabled me to remotely monitor and control my kid's online activities.

Install TheWiSpy Kids Tracker