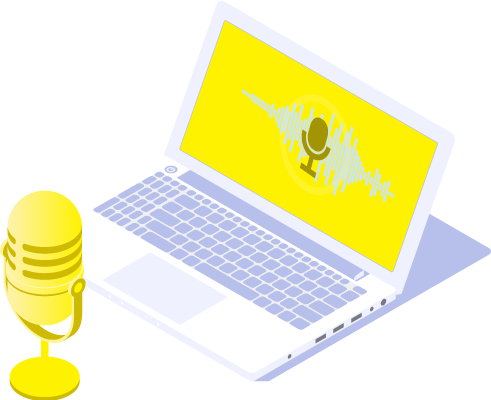 What Can You Reveal with TheWiSpy Voice Note Recording Feature?
FAQs – Voice Note Recording
TheWispy Helps You to Protect, Monitor, and Manage
Get help fast. TheWiSpy app assist you to access calendar activities to make sure online safety of your loved ones.

Android Monitoring Tips & Tricks
You are only 3 steps away
To monitor and protect your children & employees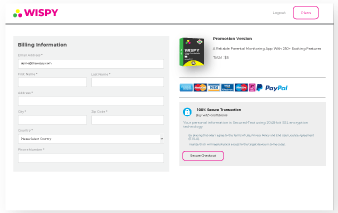 What is TheWiSpy voice note recording feature?
TheWiSpy voice note recording feature records all the voice messages sent or received from a target device. It uploads the recorded audio files on the web-based dashboard so you can easily and remotely listen to all the voice notes of the mobile phone of your kids or employees.
How Can Voice Message Recording Feature of TheWiSpy Help You?
At present, almost every teenager owns a smartphone. The instant messengers; including WhatsApp, IMO, Facebook Messenger, Viber and others allow users to send voice notes. Recording voice messages help people to listen to the conversation of their loved ones so that they can ensure their security.
For parents, TheWiSpy voice note recording is an ultimate solution to protect their teenagers from inappropriate activities. Parents can ensure their kid's security by listening to the sent and received voice messages. TheWiSpy voice message recorder app allows parents to find out any suspicious activity on their kid's mobile phones.
TheWiSpy voice recording app also helps enterprises to keep the work phones of their employees under surveillance. Voice message recording makes sure that the staff members are not leaking confidential information through voice notes.
Parental Control:
Listen to the All the Voice Messages Your Kid Sends or Receives.
Employee Monitoring:
Make Sure that Your Employees Do Not Leak Corporate Information with Your Competitors.
Detect Cyber Threats through Voice Message Recording:
At present, reaching someone through digital media is like a piece of cake. Anyone can contact your children randomly without your notice. Keeping track of your teenager's phone activities is not a choice but a necessity. The Internet is an easy approach for sexual predators to target vulnerable juveniles. That is why listening to every voice message your kid receives is important. You can detect and catch potential molesters, cyberbullies, and blackmailers with TheWiSpy mobile tracking software.
Likewise, companies face cyber threats regarding confidential information. TheWiSpy voice note recordings empower people to use voice messages as a piece of evidence to take serious legal action against offenders.
How to Set up TheWiSpy Voice Note Recorder in Your Target Device?
TheWiSpy voice note recorder allows you to listen to voice messages of your kid's and employee's mobile phones.
Here is how to start with TheWiSpy:
Sign up with TheWiSpy
Choose Operating System
Click on Calendar from Dashboard
Monitor Calendar Activities
Rooting or Jailbreaking not required
TheWiSpy works under 100% stealth mode and facilitates parents and employers to spy on the mobile phones of their kids and staff.
Customer Reviews

TheWiSpy has helped me in monitoring my kids. Being a working woman it's hard to keep eye on every digital activity of your children especially teens. TheWiSpy has also provided me easy and remote access to my daughter's phone.


I must say TheWiSpy has proven to be the best employee monitoring software I've ever used. Great features, functionality, and user-friendliness. It helped me monitor the staff team of my company more efficiently.


Impressive parental control features. I always wondered how can I listen to calls my child receives which I can surely do with TheWiSpy. It has enabled me to remotely monitor and control my kid's online activities.

Install TheWiSpy Kids Tracker