FAQ's
Know All About TheWiSpy App
Learn how TheWiSpy works, how to purchase and install it on your target device, and more. Get answers to all your queries and concerns.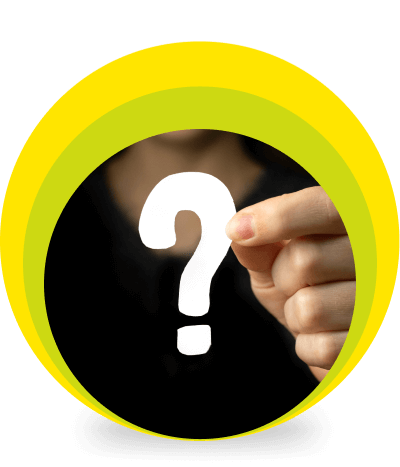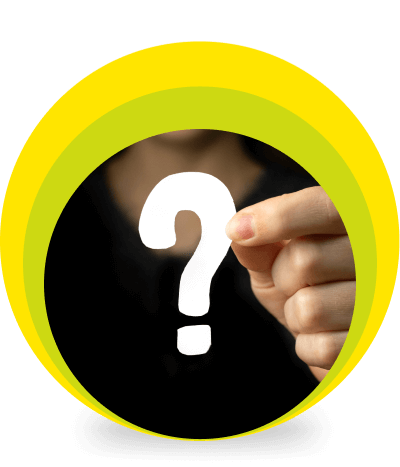 Frequently Asked Questions
---
TheWiSpy is leading mobile and desktop monitoring software. It is a
cell phone monitoring app
that helps people to check and record the digital activities of the target device through an online control panel. TheWiSpy app is designed to remotely and discreetly monitor the mobile activities of kids, employees, and for personal data backup. TheWiSpy provides an ultimate solution for parents to monitor and record the mobile activities of their kids including call logs, incoming and outgoing calls, SMS, GPS location, IMs messages, and other activities.
TheWiSpy efficiently collects and records the data from the target device. Once you set up TheWiSpy software into a target device, it starts gathering all the digital information which you can monitor from your authorized control panel. TheWiSpy works as intercepting utility which means that it runs in the background of the operating system and picks up and share data to the authorized account. TheWiSpy control panel is password protected and can easily be accessed through any browser. For the
installation of Application in the Android device
, you will need to have physical access to it so that you can download and install the app in it. By installing TheWiSpy mobile monitoring software, you affirm that you agree with our terms and conditions, and will use this software for legal purposes only.
TheWiSpy works efficiently on devices around the world, regardless of their cellular carrier network or location. TheWiSpy is a service provider friendly app. However, TheWiSpy software requires a stable internet connection to transfer data from the target device to the personal account of the user. For this reason, the internet or Wifi connection must be activated on the target device.
TheWiSpy software icon will show in the app drawer of the Android target device as soon as it gets installed. But, you can hide the icon by disabling the icon appearance from settings.
TheWiSpy is compatible with all the smart devices that run Android 4+ OS.
The use of TheWiSpy
software is legal for kids monitoring
and employee surveillance purposes. Please ensure that your intentions to use the TheWiSpy software meet up the following legal criteria:
It is the responsibility of the user to use TheWiSpy for authorized devices. The user will be solely responsible for breaching any law or misusing TheWiSpy software. That is why before buying TheWiSpy subscription, carefully read the local laws and TheWiSpy policies.
No, you can't install TheWiSpy app in Android devices remotely. You need physical access to the Android mobile phone or tablet to install TheWiSpy monitoring app.
Yes, you can track your cell phone location in real-time with TheWiSpy mobile tracking app. Just follow these steps and actively
track the live location and location history
of your target device:
Install TheWiSpy App
Log in to Your Web Account
Select Location from the Menu
View Location History Log
Track the GPS location
TheWiSpy efficiently tracks the GPS location, pinpoints, and location history of the target device without any suspicion.
TheWiSpy is the ultimate solution to track
the internet history of a cell phone
. With TheWiSpy, you can monitor the most visited websites, bookmarks, and browsing history of your target device.
To track the browsing history with TheWiSpy, follow these steps:
Install TheWiSpy in the target device
Open TheWiSpy dashboard of your account from any browser
Choose internet history from the sidebar menu
Start monitoring the browsing history along with bookmarked sites of your target device
Note that, TheWiSpy app is not available on PlayStore or AppStore, you have to install the software manually after getting its subscription. Also, the target device must have an active internet connection so that the software can back up the browsing history.
To
read someone's text messages remotely
, follow these steps:
Get TheWiSpy license
Download and install TheWiSpy in the target device
Open your account dashboard from any browser
Choose text messages from the sidebar menu
Start reading sent and received text messages along with the date and time stamps
Note that, you only require one-time physical access to your target Android device to manually download TheWiSpy in it.
For monitoring multiple target devices, you will require multiple licenses of TheWiSpy, one for each device. A single license only enables you to monitor one device.
The target device must have a connected internet connection so that TheWiSpy can transfer the recorded data to your user dashboard. Mobile data and WiFi, both work perfectly for information sharing from the target device to the control panel.
Purchase - Related FAQs
No! You can buy TheWiSpy licence from any device. But you will need to install the app on target device.
You can buy TheWiSpy app by pressing the "Buy Now" button spread throughout the website. You can also purchase TheWiSpy by clicking here.
https://cp.thewispy.com/register
Once you purchase TheWiSpy app, you will instantly receive an email containing a link to download the software and installation guidelines.
Yes! Your credentials are safe. TheWiSpy offers a safe and secure checkout process so that your credit card information would remain secure with us.
No, your credit card bill will not contain anything related to TheWiSpy.
All refunds will be provided as per our refund policies. However, refunds can be prevented if you seek expert assistance from our customer support. For more information about refunds, please check our Refund Policy.
https://www.thewispy.com/refund-policy/
Subscription-related FAQs
If you want to monitor multiple devices with TheWiSpy, you will need to purchase multiple licenses, one for each device. However, you can reinstall the subscribed app in case of phone theft, switching, or update. In the case of phone switching, you will need to pay $10 for Android devices.
Not currently, but you can always ask for such queries from our customer support agents
Absolutely yes! You can re-subscribe TheWiSpy package anytime.
No, TheWiSpy will ask you to either continue the recurrent payment or to subscribe manually upon expiry.
For the cancellation of the subscription and deactivation process, you can contact our customer support agent. After deactivation, your account along with all the stored data will be permanently erased from our servers.
Installation-related FAQs
First and foremost, ensure that the device you wish to monitor is physically reachable. You will also require the unlock password or pattern of your target device. You can start the installation process once you are sure about the physical access and unlock credentials of the target device.
Yes, you can install TheWiSpy app on as many devices as you want. Note that, you need separate subscriptions for each device otherwise one licensed subscription will only be run on a single device.
Absolutely yes! You can reinstall TheWiSpy app on the target device if it gets robbed or replaced. Make sure that you are running the licensed software on one device at a time. Otherwise, you will have to face technical consequences.
No, it is not viable to uninstall TheWiSpy app without your approval. Your consent is important in the case of TheWiSpy uninstallation from the target device.
You can uninstall the TheWiSpy app from the target device by contacting our customer support agents. Our technical support agents are available 24/7 to assist you with any query or request.
Functionality-related FAQs
You can start monitoring the target phone or tablet by
signing
up for TheWiSpy account. Your account details along with installation instructions will be sent to you via email, once you purchase TheWiSpy app.
TheWiSpy records all the data from the target device and uploads the recorded data to your account dashboard after every 24 hours.
TheWiSpy enables you to access all post backup text messages and SMS even if they are deleted from the target phone or tablet. If the data is being deleted before the backup then it will not be retrieved.
No, there is no limit to upload data on TheWiSpy software. You can enjoy limitless storage on your TheWiSpy dashboard.
Absolutely! You can monitor the data of your target device from your phone. But for the best user experience and efficient results, we would recommend you monitor your target device via desktop or laptop.
Once you sign in to your TheWiSpy
dashboard
, you can monitor all the data of your target device. You can navigate the tab menu to check phone logs, SMS, IMs messages, etc. and usage stats of your target device.
Yes! You will get notified every time the app gets upgraded. However, in case of upgrading the app, you will require to reinstall the software in the target device.
At TheWiSpy, we are constantly working to ensure that our app is compatible with the latest OS of Android devices. As we upgrade TheWiSpy app, a notification of its compatibility is sent to all the customers. However, if you find it difficult to deal with the app after the software update of the target device, you may contact our customer support agents.
Comparison-related FAQs
TheWiSpy Is The Most Reliable App -
We Care About Your Privacy
---
---
We don't leave our customers hanging in a blank space. TheWiSpy is here at every step for support. Our team guarantees your satisfaction and, at the same time, keeps your data safe and secure.

Hidden & Concealed

100% Trustable

Live Chat Support
3 Easy Steps to Get Started
---


Register for FREE
Create a free user account on TheWiSpy website. Set up your TheWiSpy account and get registered.
Choose Your Favorite Plan
Opt for a subscription package that matches your needs. Pick from basic, premium, and platinum plans to start monitoring.
Monitor & Protect
Once you subscribe, you can log in to TheWiSpy control panel and start using mobile monitoring & parental control features.
TheWiSpy Reviews from Real Customers
---

David Spinks
★★★★★
" I must say TheWiSpy has proven to be the best employee monitoring software I've ever used. Great features, functionality, and user-friendliness. It helped me monitor the staff team of my company more efficiently. "
Read more

Cary Alard
★★★★★
" Impressive parental control features. I always wondered how can I listen to calls my child receives which I can surely do with TheWiSpy. It has enabled me to remotely monitor and control my kid's online activities. "
Read more

Kelly Mulvihill
★★★★★
" WiSpy has helped me in monitoring my kids. Being a working woman it's hard to keep eye on digital activity of your kids especially teens. WiSpy has also provided me easy & remote access to my kid's phone. "
Read more