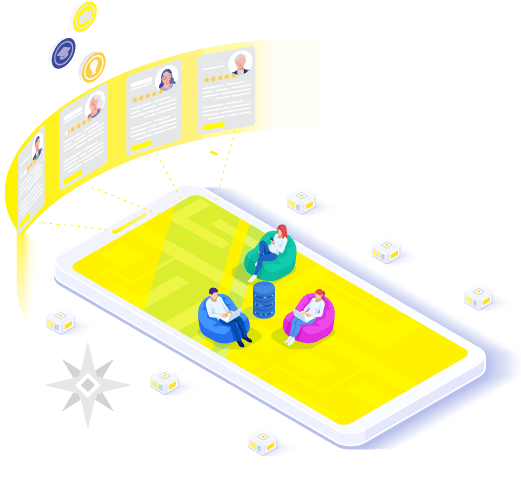 What Makes TheWiSpy Top Android Spyware?

Cell Phone Tracking Features of TheWiSpy
TheWiSpy is an exclusive mobile tracker for Android offering multiple cell phone tracking features.
TheWispy Helps You to Protect, Monitor, and Manage
Get help fast. TheWiSpy app assist you to access calendar activities to make sure online safety of your loved ones.

Android Monitoring Tips & Tricks
3 easy steps to Install TheWiSpy App
Monitor Android devices effortlessly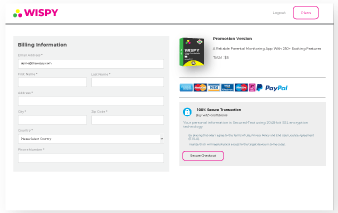 TheWiSpy Mobile Tracker – An Effective Way to Track a Cell Phone

Parents are concerned about the digital security of their kids. The limitless online space has too much to offer, including; both progressive and destructive content. Likewise, the internet has made it simpler to connect with strangers in no time. Kids, especially teens, becoming digitally independent alarm parents about all the cyber threats that their children can possibly encounter. TheWiSpy remote mobile tracker, being a first-class phone tracking app, actively tracks smartphones and keeps you updated with the ongoing online and offline activities of your loved ones.
TheWiSpy Cell Phone Tracker – World's Best Phone Tracking App:
Mobile devices with an internet connection can be a colossal combination, providing us with unlimited access to almost everything.
Kids use cell phones all the time. Obviously, you can't view the mobile screens of your son/daughter during school or playtime. Smartphones with an internet connection can unveil the dark hidden side of the online world. Parents fear the day their kids find inappropriate content online. Not only cyber threats, but physical dangers such as evil social circles, kidnapping, and alcoholism daunt parents to the core.
Parents can live in serenity if they are conscious about the daily activities of their kids' lives. To explore what is going on in your child's online and offline routine, you need a cell phone tracker.
What is a Cell Phone Tracking App?
Mobile tracker or cell phone tracking app helps you keep your mind at ease by enabling you to track mobile phones of your family and peers. Such mobile tracking apps provide easy and remote access to the target device, allowing you to keep tabs on all the digital and physical activities. TheWiSpy is the best mobile tracker available in the online market within affordable rates and high-end functionality. People can use mobile trackers to track the mobile phone location along with its digital activities.
What Can Mobile Phone Tracking App Do?
Smartphones, today, are enriched with so many advanced features that make our virtual lives more entertaining. But, if we consider the security aspect of cell phones, there is no significant feature developed by smart devices that enables us to track mobile activities remotely.
Mobile phone tracking apps are designed to track the screens as well as the physical location of smart devices. By tracking the active location of a cell phone, you can discover where your target device user has been the whole day. Parents can trace the whereabouts by tracking the cell phones of children without nagging them. Cell phone trackers can benefit corporate industries by providing an easy solution to track employee activities. Likewise, you can use a mobile tracker to trace the location of your lost mobile device.
Phone tracking apps are popular due to the following features;
Location Tracking with Pinpoints and Timestamps
Remote Mobile Activity Tracking
Employee Tracking
Tracking Location of Lost Devices
To track cellular devices with a phone tracking app, you need to install a reliable yet best mobile tracker in your target device.
Who Needs a Mobile Phone Tracking App?
Mobile phone trackers can assist anyone who wants to track the whereabouts and digital activities of a particular device.
If you don't know whether or not you want a cell phone tracking app, ask yourself the following questions;
Do you want to know the current location of your teens and tweens?
Are you interested in tracking your employees?
Are you finding ways to track your lost device?
Are you curious about the social-circle of your teens?
Do you want to reveal if your employees share confidential corporate information?
If you think that the aforementioned concerns match your situation, then the answer is yes, you need a mobile phone tracking software.
As per the market analysis, mostly parents sign up for cell phone tracking applications. The reason is crystal clear i.e. with increasing physical and cyber dangers no parent would risk the well being of their children. Furthermore, corporate threats like a data breach, scams, etc. have driven businesses to start tracking employee activities. An individual can install a cell phone tracking software for personal data backup or locate the lost device.
Why is TheWiSpy Best Mobile Phone Tracking App?
TheWiSpy is a robust mobile tracker app that helps with remote surveillance of digital devices. From GPS location to app tracking, TheWiSpy can extract anything you want.
People seeking a tool to track cellular devices prefer free mobile tracking apps. Never fall in such traps. Free cell phone trackers are only limited to standard features. Reliability has a price, and TheWiSpy offers best-in-class phone tracking features within affordable rates. However, the app also delivers a free phone tracker version, so that no one would miss experiencing the high-end functionality of this app.
Among top free mobile trackers, TheWiSpy free cell phone tracking tool proved to deliver high-end tracking services in real-time. To get started with TheWiSpy mobile tracker is like a piece of cake. Only three steps and you become able to locate your target device. Not only this, but you can monitor all the ongoing virtual activities of your target phone with TheWiSpy app.
What Do You Require to Install TheWiSpy Phone Tracker?
Tracking cell phones must have a valid purpose. It is never acceptable in any community to track someone's mobile phone for stalking or other unlawful reasons.
Once you have the legal reason to track the smart device of someone, you may consider the following things to get started with TheWiSpy;
You have access to your target device, as without physical access you can't install the app in any device.
The target device must have a stable internet connection so that you can trace its online and offline activities in real-time.
A stable internet connection on your side to enable uploading and monitoring the recorded details on the dashboard
After installing TheWiSpy phone tracking app, you are no longer required to access your target device. The app automatically records and uploads tracking details on your dashboard.
Here are some steps to install TheWiSpy app on your target phone/tablet.
Get Registered
Download/Configure the App
Open Dashboard and Start Tracking
You Can Avail Other Features of TheWiSpy App
Call Recording
SMS Monitoring
Call Logs Tracking
Contacts Spying
IMs Tracking
GPS Tracking
Multimedia Access
Geofencing Alerts
Social Media Monitoring
App Blocking
Surround Recording
Screen Monitoring
Video Recording
WiFi Log Tracking
Remote Controls
Online Dashboard Access
Complete Stealth Mode
Instant Updates and Alerts
100% Undetectable
Still, confused?
Avail TheWiSpy free trial and experience the latest mobile tracking features. Try the demo of TheWiSpy app and get details on how mobile tracker apps work.
Try TheWiSpy App for Free Today!
Customer Reviews

TheWiSpy has helped me in monitoring my kids. Being a working woman it's hard to keep eye on every digital activity of your children especially teens. TheWiSpy has also provided me easy and remote access to my daughter's phone.


I must say TheWiSpy has proven to be the best employee monitoring software I've ever used. Great features, functionality, and user-friendliness. It helped me monitor the staff team of my company more efficiently.


Impressive parental control features. I always wondered how can I listen to calls my child receives which I can surely do with TheWiSpy. It has enabled me to remotely monitor and control my kid's online activities.

Install TheWiSpy Android App