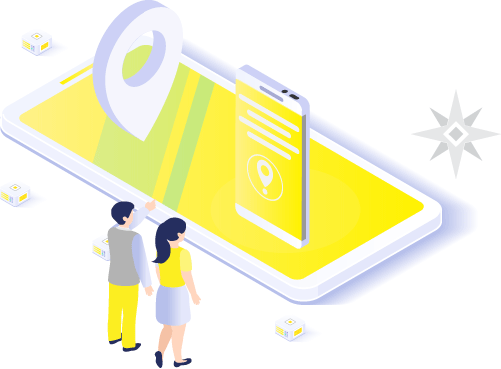 What Makes TheWiSpy Top Android Spyware?

Avail 30+ Android Monitoring and Spying Features
TheWiSpy is an exclusive spy app for Android offering multiple spying features.
TheWiSpy Helps You to Protect, Monitor, and Manage
Get help fast. TheWiSpy app assist you to access calendar activities to make sure online safety of your loved ones.

Android Monitoring Tips & Tricks
Want to Spy on Latest Android OS 10? We Got You!
Being the best Android spyware provider, TheWiSpy best spy app for android 2020 features evolve with the advancement of Android 9 to Android 10. We update every day with the latest progression in the Android operating system and TWS app is compatible with Android 10 (Q). TheWiSpy provides cutting-edge solutions to track Android target devices effortlessly and is known to be the best mobile monitoring app worldwide.
TheWiSpy Spy App for Android – World's Best Android Spyware
Android devices are vastly used among the majority of people making 2.5 billion users in total worldwide. With a 51.1% market share in the United States, it is quite possible that a large proportion of people around you are Android users. For providing flexible features and being affordable, Android smartphones are revolving in the world. Android OS is operated by Google, and Google offers some parental controls options to restrict and limit the mobile usage of kids. Such features are either built-in or can be availed by installing a third-party app from Play Store. However, to get complete control over your kid's Android phone, it is always preferable to use an Android phone tracking app. TheWiSpy, being a prime Android Spyware, proficiently delivers progressive Android monitoring solutions so that every parent can check what their kids do online.
What Is An Android Spying App?
Android spy app is a spyware application that can track the digital activities of Android phones and tablets. Such spyware helps parents to keep eyes on the online space of their kids and enables them to secure their children from the cyber dangers. Moreover, best hidden spy apps for Android can be used at corporate levels to secure the business details. People can use an Android tracking app to back up the data of their personal smartphones.
What Can Android Spy Apps Do?
The hidden best free spy apps for Android are designed to interact with the operating system of the target device to record and fetch all the stored digital information. With an Android tracking app, you can monitor every digital activity happening in your target phone or tablet. The minute you install Android spyware in your child's or employee's phone, it enables you to monitor every little detail of the target device. You can monitor calls, messages, social media, etc. by accessing the phone or tablet via a web-based control panel through any browser.
Here are some stunning features of Android spyware;
• Call Recording
• SMS Tracking
• Call Logs Monitoring
• Contacts Tracking
• Surround Recording
• GPS Tracking
• Social Media Monitoring
• Geofencing
• Multimedia Spying
• Screen Time Monitoring
• App Blocking
• Web Browsing History Monitoring
• Email Tracking
• IMs Monitoring (WhatsApp, Facebook Messenger, Snapchat)
• Remote Controls
• Instant Alerts and Reports
To enjoy the ultimate features of Android spyware, you need to install the app in your target phone or tablet. You also require a stable internet connection to monitor everything instantly.
Who Needs An App for Android Spying?
Anyone can feel the need to use an Android spy app. But, the majority of its users involve worried parents who want to monitor their child's online and offline activities to ensure they are safe in the online and physical world. Business management can use the Android spyware to track the work phones, helping employers to catch deceiving employees and help companies to increase the productivity levels. Educational institutes can use Android tracking tools to monitor digital activities happening on school-owned devices.
An Android monitoring app can also be used to back up personal data. It can help you record phone call details, sent & received messages, saved multimedia, track GPS location, etc. To use Android spy software, make sure you have the legitimate reasons to install it into someone's phone. Otherwise, you can face the legal penalty.
Why Stealth Mode is Required?
There can be multiple reasons for using Android spyware in stealth mode. For example, when catching someone doing an unlawful activity, you can't do it without stealth mode.
Boost Parenting with Android Parental Controls
Android parental controls ultimately provides parents with an efficient solution to monitor and control the digital devices of their kids. With Android spyware, parents can assure the safety of their kids online and offline. Android spy apps with stealth mode enable parents to monitor everything that is happening in their child's phone without them knowing. Android spy app helps parents to safeguard their kids from;
• Cyberbullying
• Online Predators
• Explicit Content
• Dating Apps
• Frauds & Scams
• Kidnapping
• Getting Lost
Meeting Strangers Parents who are cautious for the online space of their kids find no better way of parenting than tracking the smartphones of their growing kids.
Increase Business Productivity with Android App:
Businesses can boost their staff efficiency by installing Android spyware in every work phone. By this, employees will focus more on performing their duties rather than wasting time using cell phones. Android spy app can help businesses to;
Detect and catch deceivers.
Evaluate work performance.
Ensure that every employee works delicately.
Block inappropriate content.
Boost task productivity.
Companies around the world have started employee phone monitoring to manage business tasks and surveillance employee performance.
Android Spy – Is It Legal to Use?
Using an Android monitoring app can be legal in multiple ways. For instance; it is totally legitimate to use Android tracking software for your own devices. Likewise, parents can legally monitor Android phones of their underage kids secretly. In the case of Android work phone monitoring, employers must mention the surveillance matter in the employment letter so that the staff can acknowledge it. With the consent of the employees, it is legal to use an Android spy app in work phones. Remember that every state has its own laws for surveillance. Before you install spyware in your target device, make sure that you have thoroughly checked your local legislations. TheWiSpy app only supports consensual tracking and discourages the use of our app for unlawful purposes.
What is TheWiSpy Android Monitoring App?
TheWiSpy Android monitoring app is a powerful cell phone spying tool to enable complete remote monitoring of your target device. The robust features and efficient functionality of TheWiSpy app make it the most demanded app in the spyware industry. From user-friendly interface to an easy to install procedure, TheWiSpy has won the hearts of its users. To get TheWiSpy Android spy app, here are three simple steps to follow; • Purchase the License • Install TheWiSpy App • Start Monitoring via Web-Based Control Panel All it takes only 5 minutes to install and set up TheWiSpy app in your target device.
What Are The Requirements to Get Started with TheWiSpy?
Once you decide to install TheWiSpy Android tracking app in your target device, here are a few things you must consider;
Your target device should be running Android OS version of 5.0 or above.
You need to access your target phone or tablet physically to install TheWiSpy app.
The target device must be connected to the internet to send recorded files to be monitored.
To avail some advanced features, you need to root the target Android device.
TheWiSpy Android App Advanced Features:
Phone Call Recording
SpyCam
SpyVid Cam
Screenshot spy
Live Screen Recording
Text Message Monitoring
Contacts Tracking
Call Logs Monitoring
Instant Messenger Tracking
Multimedia Access
Track GPS Location
Geofence Localities
App Blocking
Social Media Monitoring
Surround Recording
App Monitoring
Video Recording
WiFi Log Monitoring
Remote Controls
Web-Based Dashboard
Stealth Mode
Instant Alerts
100% Undetectable
Still confused whether or not to buy TheWiSpy app? Try it for Free! TheWiSpy Android spy app offers a Free online demo so that you can know the app better. From the demo, you can get a clearer image of how the app functions and what features you can avail. Get TheWiSpy Android monitor today and enjoy cutting edge features to control and manage your target device.
3 easy steps to Install TheWiSpy App
Monitor Android devices effortlessly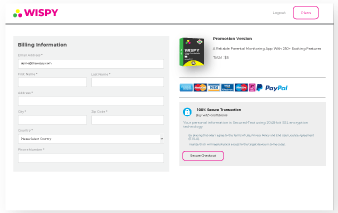 Customer Reviews

TheWiSpy has helped me in monitoring my kids. Being a working woman it's hard to keep eye on every digital activity of your children especially teens. TheWiSpy has also provided me easy and remote access to my daughter's phone.


I must say TheWiSpy has proven to be the best employee monitoring software I've ever used. Great features, functionality, and user-friendliness. It helped me monitor the staff team of my company more efficiently.


Impressive parental control features. I always wondered how can I listen to calls my child receives which I can surely do with TheWiSpy. It has enabled me to remotely monitor and control my kid's online activities.

Install TheWiSpy Android App