10 Best Call Blocker Apps To Blacklist Unwanted Calls On Android
Posted in Android Spy by admin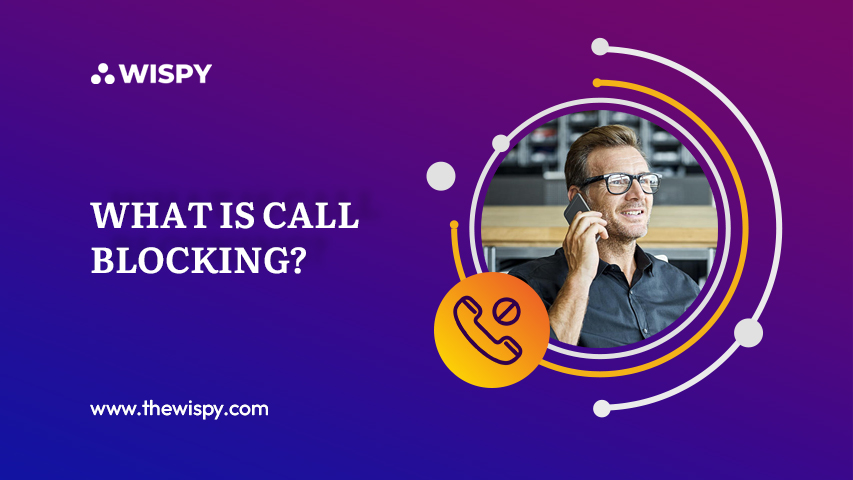 Are you fed up with anonymous and unwanted calls?
Don't worry! You can easily blacklist and block unwanted callers using the best call blocker app.
How to choose the best spam call blocker from unlimited of call blocker apps available?
Don't be anxious; it is like a piece of cake. But you need thorough research for it.
Before that, let's see what call blocking is and why restricting phone calls is necessary.
What is Call Blocking?
Call blocking is a feature that blocks redundant calls from reaching your contact number. Many spam call blocker apps offer call blocking options enabling parents to limit suspicious or random people so they can't contact their kids. On the other hand, a call screener app allows businesses to screen important calls and restrict spam callers on company-owned devices.
Smart call blocker software also provides a labelling feature to notify you that the incoming call is either spam or an illegal robocall.
Why is Call Blocking a Key Parental Control Feature?
As a parent, you don't want random people to reach your child's phone. Or, you don't want your kids to become friends with strangers. For that reason, parents must block spam calls on Android devices of their kids.
Here is how to call blocking apps to help parents:
Block Random Incoming Calls
Disable Call Notifications
Enable Whitelisting and Blacklisting of Numbers
Security Code Enabled
Schedule Call Filters
Note that some Android devices have a built-in call blocking feature, so you do not require any third-party call blocking app in that case. But if your target device does not have a call blacklisting or blocking feature, you must get an app to block spam calls.
Why Do Businesses Need a Call Blocking App?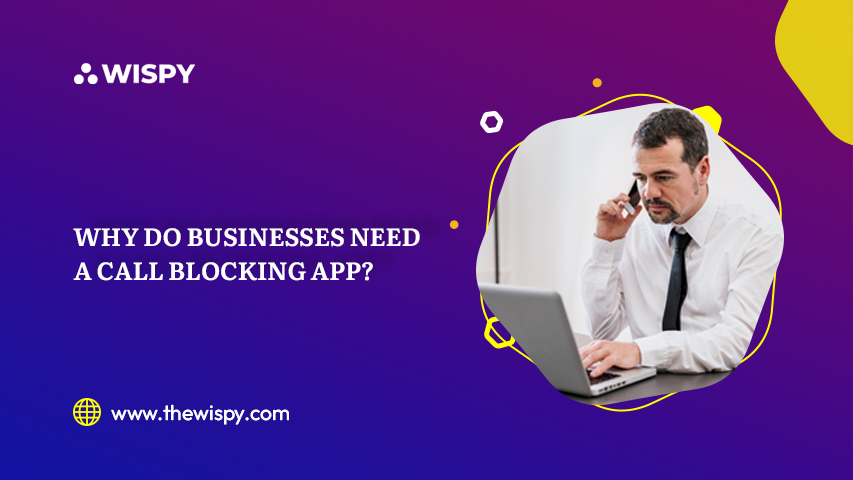 If you are a business owner, you must know how spam calls disrupt corporate operations.
How many robocalls your business gets per day?
Research shows that ventures receive hundreds of spam calls on a daily basis. However, such spam calls not on waste time but also cause a nuisance to a company. To avoid such trouble, businesses must use a spam blocker app that can block unnecessary callers from contacting their resources on work phones.
10 Best Call Blocker Apps To Blacklist Unwanted Calls on Android
The world is advancing at a breakneck speed. Keeping tabs on everything in your life is quite complicated. Also, being a busy parent, it is challenging to keep track of every minor action of your teens and tweens. And when it comes to anonymous callers, parents should take some preventive measures to keep their children safe from random calls. Likewise, businesses need a solid solution to restrict and filter spam calls from their work devices.
The excellent news is call blocking apps to offer parental control features using which parents can now use call blocker apps to restrict random people from reaching their kids. Not only parents but anyone can use call blocking software to get rid of irritating anonymous callers.
It gets frustrating when someone calls you for no reason or if your contact number gets leaked.
No worries, call blocker apps are here to save your world.
TheWiSpy Call Blocker App: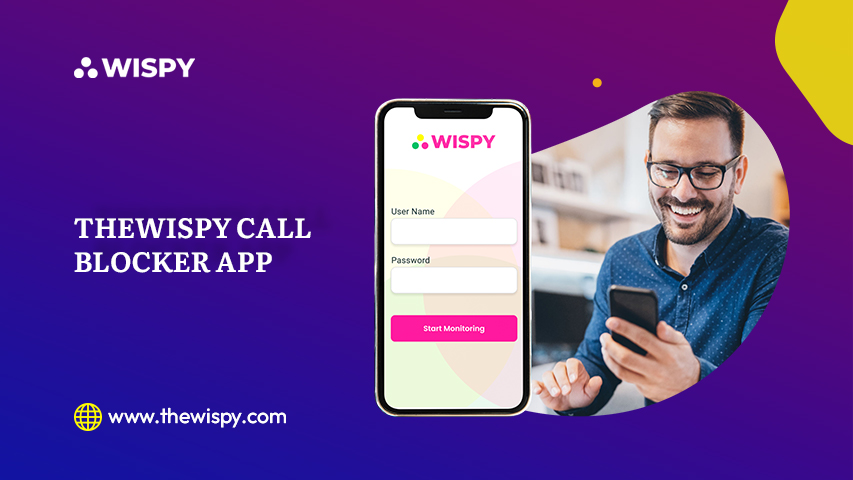 TheWiSpy is the no. 1 choice in the best call blocker apps list. It is a complete package, providing a combination of all call blocking features. Besides call screening, TheWiSpy allows users to restrict contacts, apps, and games from the target screen. All you need is to install TheWiSpy, and you will be able to explore the world of call and SMS blocking effortlessly.
Here are some prominent features of TheWiSpy app.
Block unwanted calls and numbers
Monitor frequent callers with call logs
Keep track of call history
Track SMSes and social media chats
TheWiSpy is not just a spam call blocker app but a spy app for phone. You can block numbers and manage calls blocklist remotely with TheWiSpy.
Let's discover some advantages and disadvantages of TheWiSpy app.
Advantages:
You can block numbers on your target device remotely.
TheWiSpy sends instant notifications when someone calls or texts on your target device.
It is a very user-friendly app and offers phone monitoring features as well.
Disadvantages:
TheWiSpy is only available for Android-powered phones and tablets..
TheWiSpy is a perfect app to ensure that no one calls you anonymously. You can make sure that your kids are not talking to strangers on phone calls with TheWiSpy. If you are exhausted with robocalls and require a call screening app for your business, then TheWiSpy is your saviour.
If you want to record phone calls, here are 10 Best Phone Call Recording Spy Apps for Android Phones that might capture your interest.
TrueCaller:
TrueCaller is a free app to block unwanted calls on Android smart devices. Not only calls, but you can also block messages coming from a specific number. This fantastic app lets the user see the name of the person calling and also reminds the user when did this number contacted before.
Let's explore the features of TrueCaller:
Block Spam or Unwanted Calls
Block Text Messages
View Caller ID
Search Contacts within the App
Apart from features, call blocker apps have some advantages and disadvantages; TrueCaller also have some pros and cons:
Advantages:
You'll get a notification when your target device receives an incoming call
Users can see the caller ID and know who is calling
User-friendly App
Disadvantages:
Restricted access to some geographical localities
App settings get reset itself
TrueCaller is a popular software that block calls on Android. You can easily find TrueCaller on Google Play Store and install the call blocker.
Call Control:
Among the best call blocker apps listed, Call Control ranks third. It is developed to block robocalls before they reach your number. This automatic call blocking feature of this app makes it more potent among other competitors. You can also create a personal blocklist to restrict definite contacts from calling you. If you are tired of spam and robocalls, this is a reliable blacklist app.
Call Control offers the following features:
Block Calls
Block Text Messages
Automatically Restrict Spam Calls
Caller ID Feature
Create Personal Blacklist
Schedule Available Time
Let's have a look at call blocker app's pros and cons.
Advantages:
You can efficiently block unwanted numbers
The app sends you frequent updates
Controls are customizable
Disadvantages:
Customer support is not efficient
Heavy app and takes a lot of phone space
The Call Control app is excellent in use, and its non-interruptive feature has made people focus on their daily activities more on productivity. You can install Call Control for your Android devices from the Google Play Store.
Mr Number:
Mr Number is a great app to block numbers more effectively. It is user-centric call blocker and lets you blacklist numbers on your phone easily. Mr Number has various blocking options so you can have a peaceful life by restricting random people calling you.
Let's see what features Mr Number provides:
Multiple Blocking Filters
Blacklisting & Whitelisting
Caller ID Feature
Automatic Caller Lookup
Automatic Call Pickup
Now, look at the Mr Number app's advantages and disadvantages;
Advantages:
You can block any number from your phone
Efficient SMS blocking
You can stop "Family and Friends" during duty hours
Too many blocking filters available
Disadvantages:
In-app advertisements
Limited lookups
Mr Number is available on Google Play Store. You can download it from there and block annoying fraud callers from reaching you.
Blacklist Plus:
Blacklist Plus, as the name indicates, is a call blocker app that restricts fraud and spam numbers from calling you. Amazingly, Blacklist Plus is very simple to operate. Once you block a number using this app, SMS messages from that certain number also get blocked. Blacklist Plus can block a wide range of numbers.
Here are some features of Blacklist Plus:
Create Black & White Lists
Mute Blacklist Numbers
Hang-up Blacklist Calls
User-friendly Interface
Block Private Numbers
Allow us to reveal the advantages and disadvantages of this software:
Advantages:
Uses less Battery Power
Block about 800 Numbers
Disadvantages:
You will get notification alerts of blocked numbers
Despite the cons, Blacklist Plus is very popular for being user-friendly and having great blocking capacity. For Android, you can get this app from Google Play Store.
Also Watch: 
Hiya:
Hiya is a free call screener app. It helps you get the white-page caller ID. Also, with its excellent spam number database, Hiya automatically blocks spam calls.
The exclusive features of Hiya are:
Caller ID Identification
Call Blocking Feature
Spam Blocking Feature
Unknown Caller Identification
SMS Number ID Tracking
Reverse Lookup
Here are Hiya's advantages and disadvantages of this app:
Advantages:
The user-friendly interface makes it easy to operate
Numerous filtration and blocking features
Message tagging helps you identify a specific number
Disadvantages:
Works good but not as good as its competitors
Hiya is available on Google Play Store
Hiya is an app to block spam calls. You can block numbers and stop them from disturbing you with just a few clicks.
WhosCall:
It is a spam blocker app, just like other best call blocker apps, that detects spam or robocalls and blocks them right away. WhosCall is a well-known brand providing Caller ID monitoring and spam call blocking features. You can block calls on Android with zero charges using the WhosCall app.
WhosCall app offers the following features:
Caller ID Tracking
Call Blocking
Spam Calls and SMS Filtration
SMS ID Tracking
Let's jump to the WhosCall call blocker's advantages and disadvantages.
Advantages:
The caller ID recognition feature is beyond excellence.
You can personalize your own ID with the WhosCall card service.
Immediate blocking of malicious calls and SMSes makes WhosCaller a secure app.
Disadvantages:
Pop-up ads make this app less user-friendly.
WhosCall app has too many positive reviews on the internet. You can entirely rely on this app if you want to block spam calls Android.
Call Blocker – Blacklist:
The Call Blocker app is the best spam call blocker which is easy to use and offers fully functional call blocking features. You can add numbers you want to block and create a blacklist and whitelist contacts.
Call Blocker app delivers the following features:
Whitelist and Blacklist App
Call Reminder Option
Instant Notifications Alerts
Text Message Blocking
Call Blocker's advantages and disadvantages are listed below;
Advantages:
You can schedule a time to block specific numbers so that you can't get disturbed by those contacts during a specified time.
Call Blocker app helps you block hidden numbers.
You can trace caller ID as well.
Disadvantages:
The app is ad-supported, which means that the users will receive pop-up ads while using Call Blocker app.
Call Blocker is a good option if you want a hassle-free way to block calls on Android.
Avast Mobile Security & Antivirus:
Everyone knows about the efficiency of Avast security and antivirus apps. The good news is that it offers a call-blocking feature to keep your smartphone safe from unnecessary spam calls. You can use this call-blocking app and filter unwanted contacts easily.
Some outstanding features of the Avast Mobile Security & Antivirus app are;
100% Phone Protection
Blacklist Calls
Complete Number Blocking
Avast's advantages and disadvantages are mentioned below.
Advantages:
Excellent security against malware and viruses.
Call blocking restricts spam calls on your phone.
Disadvantages:
The installation process is complicated and takes quite a few minutes.
Avast Anti-virus is a brand in the cyber-security market. However, its call screening feature makes it useable for multi-purposes.
Call App:
Call App software is similar to other call-blocking apps mentioned above. It offers a caller ID recognition feature and smart call blocker functionality to allow users to block spam calls on Android phones.
Call App features include:
Caller ID Recognition
Automatic Call Recording
Phone Call Blocking
Let's ‌look at the Call App's advantages and disadvantages:
Advantages:
You can add spam callers to the blacklist and never hear from them ever again.
It allows secret call recording.
Users can track caller IDs and know the details of the caller.
It comes with zero ads.
Disadvantages:
The app is not totally free. You need to buy premium features.
However, the advantages of Call App software are more than disadvantages. The call blacklist app is officially available on Google Play Store.
Frequently Asked Questions: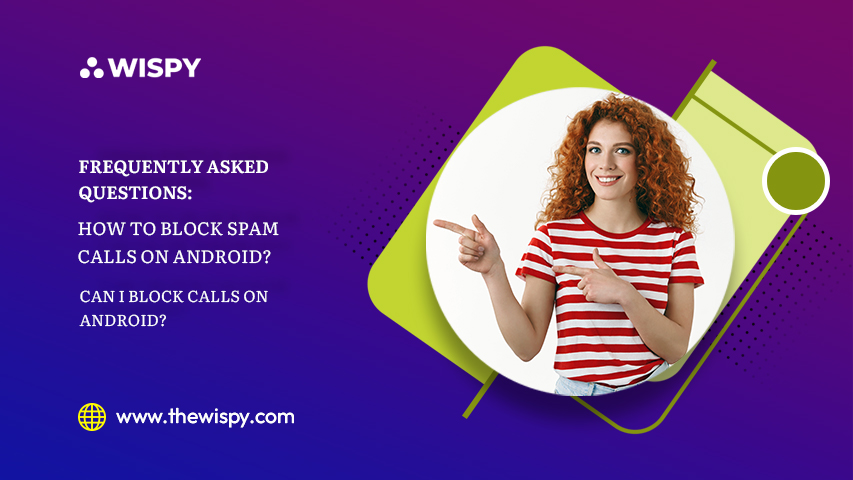 How to Block Spam Calls on Android?
Android phones now come with built-in call blocking features. You can block spam calls on Android with these simple steps:
Go to your phone logs
Tap on the contact number you want to blacklist
Tap block or report as spam
Can I Block Calls on Android?
Yes, you can block calls on Android using default caller ID settings. Go to your phone settings and search for "caller ID and spam." You can now add numbers to the blocklist and restrict spam calls right away.
Is CallApp Better Than TrueCaller?
Both apps somehow offer similar functionalities. TrueCaller is more prevalent in terms of excellent functionality. Whereas, CallApp has won the users' hearts with zero ads interface. You can pick any of these two smart call blocker apps for call screening.
Is TheWiSpy a Good Call Blocking App?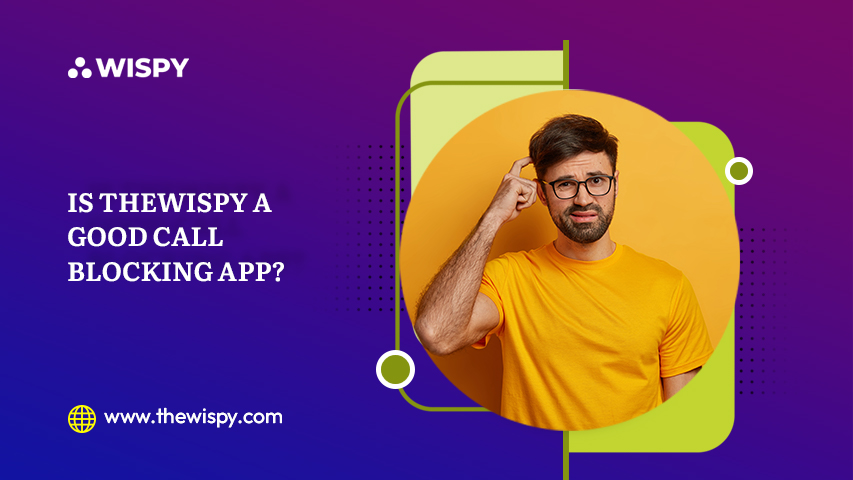 TheWiSpy is a superb call-blocking app. It offers other features that give you complete control of your target device. With TheWiSpy, you can block calls and restrict apps, games, and screen time. It is a full-fledged spy app for the phone.
How to Block Spam Calls on Work Phone?
You can block spam calls on work phones by using the best spam call blocker app TheWiSpy. It lets you manage work devices, and screen spam calls remotely. If you are a business owner, you can screen calls on all your company-owned devices with the help of TheWiSpy cloud-based control panel.
So What Do You Think?
Among the top 10 Best Call Blocker Apps, choose the one that fits your requirement criteria. In case you want advanced features, go for a progressive app like TheWiSpy call blocker. Otherwise, you can choose other apps as per your needs.