How to Convert Your Android Phone into a GPS Location Tracker?
Posted in Android Spy by admin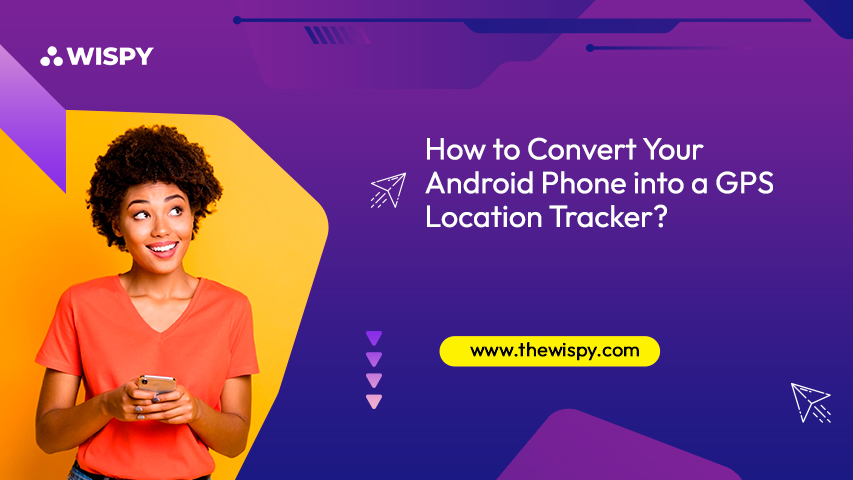 Do you want to track someone's location? Try a GPS location tracker and convert smart devices into GPS tracking devices.
Global Positioning System, the GPS, is a fabulous technology to locate the exact position of a person on the map without the internet. You can track vehicles and people using GPS. However, if you don't want to buy a GPS tracking device exclusively, you can turn your smartphone into one.
Yes, Android phones work as great GPS devices. But, it would be best if you had phone tracking software to convert your Android phone into a GPS tracker device.
Let's not beat around the bush. In this article, you'll learn practical tips to turn your Android phone into a fully functional GPS tracker app.
How to Convert Your Android Phone into a Phone Tracker App?
Have you ever forgotten the way back home? Or have you ever been stuck in the middle of nowhere? Did you ever felt that you had no clue how to return home?
People who often feel challenges remembering routes know how important it is to have a GPS tracker.
Cell phones are something we take everywhere we go. So, why not turn your mobiles into a GPS tracker good option.
Several top hidden spy apps for Android can be used as a GPS location tracker. However, we are going to explain some effective methods below.
1. Use Android Built-In GPS Tracking Feature: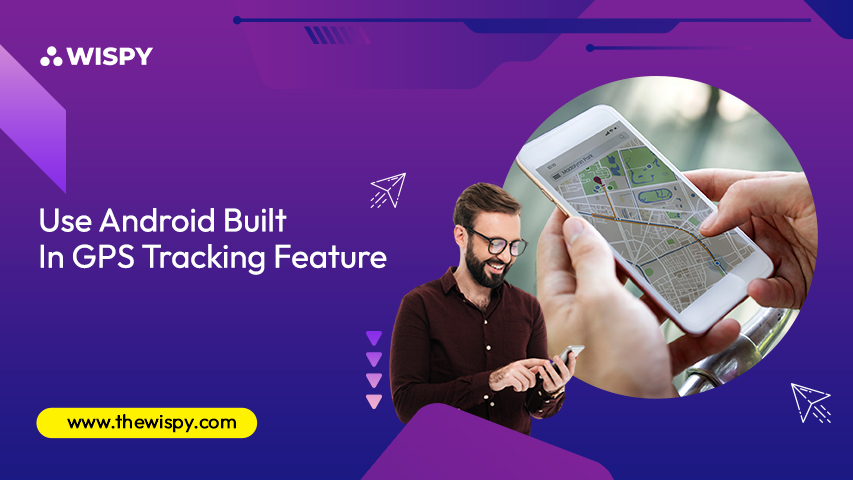 Android devices have become advanced. Now, phones and tablets come with a built-in GPS navigation feature known as Find My Device. It is a phone tracking software that is very easy to use. The Find My Device feature helps locate a cell phone's location and sends back the traced site to Google's server. Moreover, you can just log in to your Google account from any device and track its location with Find My Device.
Here are the steps to enable and use Google Find My Device feature.
Enable Find My Device on Your Phone:
Google Find My Device can be navigated on Android phones through phone settings. However, some devices have different navigation pathways. Following are the simple steps to enable Find My Device on your target phone.
● Go to your Android phone/tablet's settings.
● Tap on "Security."
● Tap on "Find My Device."
● Turn on the feature.
Track Android Phones with Find My Device:
Find My Device is a free GPS phone tracker app that you can use to trace the location of someone. Follow the steps mentioned below and trace the real-time location of Android devices remotely.
1: Launch your web browser.
2: Search for Find My Device and open the official source.
3: Log in to your Google account.
From the Find My Device dashboard, you can track the latest location of your device. Moreover, you can use Find My Device to control your phone/tablet. It enables you to ring your phone, turn it off, and erase all the saved data remotely.
2. Track Location of Someone with Social Media: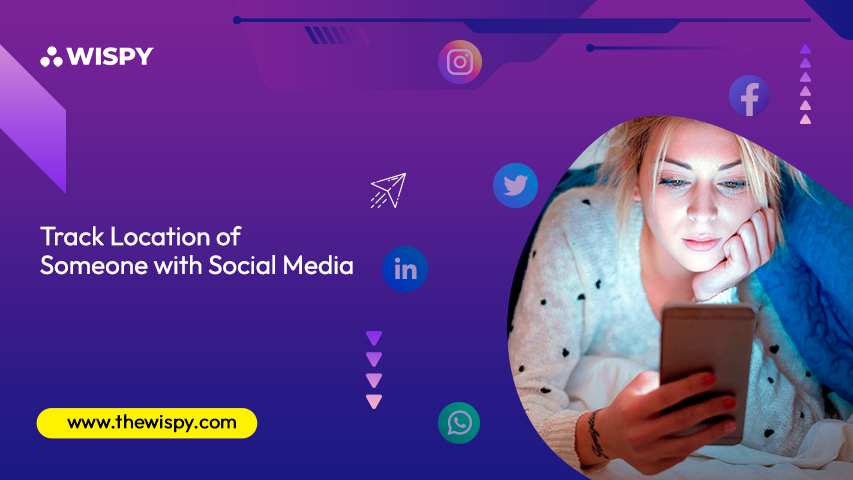 Social media platforms revolve around the lives of everyone. From kids to adults, we all have our social media profiles. The networking platforms have made communication so much easier than we can contact anyone beyond our local and social boundaries.
Furthermore, by observing the social networking pattern among youngsters, we can say that our youth is busy broadcasting their whereabouts and activities on social media.
Such apps enable users to pinpoint their live location and share check-ins on their profiles.
But is it possible to use a social media app as a GPS location tracker?
Let's find out.
Have you ever noticed how Facebook and Instagram instantly pinpoint your location when to try to check in somewhere?
Well, if you doubt that social media apps are tracking your location, then you are right. Like a phone tracker app, Facebook and other social networking apps indeed track your location to serve targeted advertisements. If you check the "people you may know" section of your Facebook account, you will be amazed to see that the list comprises people you might have interacted with in real life. Social media is indeed a game of sharing information.
Smartphones integrate advanced networking features, including; GPS, WiFi, Bluetooth, etc. Such features help social media to track the whereabouts of online users.
Social networking platforms leverage location-based services to run ad campaigns. The use of such a marketing technique is legal, but ethically it is wrong to track someone's location secretly. Experts say that such marketing recommendations violate the privacy of the users leading to identity-related and social threats.
According to CareerBuilder, 70% of employers screen potential resources by checking their social profiles. Also, 50% of the management sneakily view the social profiles of their current employees.
However, it is in the hands of the user to put privacy or disable the GPS or location tracking services if he/she does not want anyone to interrupt their personal life.
When it comes to location tracking, Facebook can be an excellent source to track your location and act as a GPS location tracker.
If you want to know how to see the location history using Facebook, jump to the next section.
Facebook & Location Tracking:
Facebook enables its users to share their location anytime they want. Using Facebook check-ins, we can post our current location or share where we are traveling on our timelines. With such a feature, Facebook constantly tracks our localities like a phone tracker app.
However, if the user disables the "Location Services" from the settings, no social app can track the whereabouts of the user.
How to Track the Location of Someone Using Facebook?
For parents, location tracking via the Facebook app can be beneficial. But, for that, you need to have the credentials of your kid's Facebook account.
If you have your child's Facebook User ID credentials, here is how you can track them;
● Launch the Facebook Application.
● Tap on "More." You can see the "More" icon as three parallel lines at the bottom right corner.
● Scroll down the menu.
● Open "Settings & Privacy".
● Now, tap on "Settings."
● Scroll down and tap on "Location" from the "Privacy" section. From here, you can toggle on/off the location services.
● Enable "Location History" (if it is disabled).
● From the same menu, tap on "Location History."
● Facebook will ask for the account password. Enter it.
● You will see the location history of the past few days.
Social media apps are not much effective as GPS location tracking tools. Therefore, you must have the target person's social media account password to know their whereabouts. However, if you don't know the password, you can't use social media apps as a location tracking tool.
What to do in such a situation?
If you do not have the password of your target user's Facebook account, don't worry.
There is another way to track location of your target person remotely and secretly. And that is using a third-party GPS location tracker app.
Let's find out.
3. Use a Third-Party Phone Tracker App: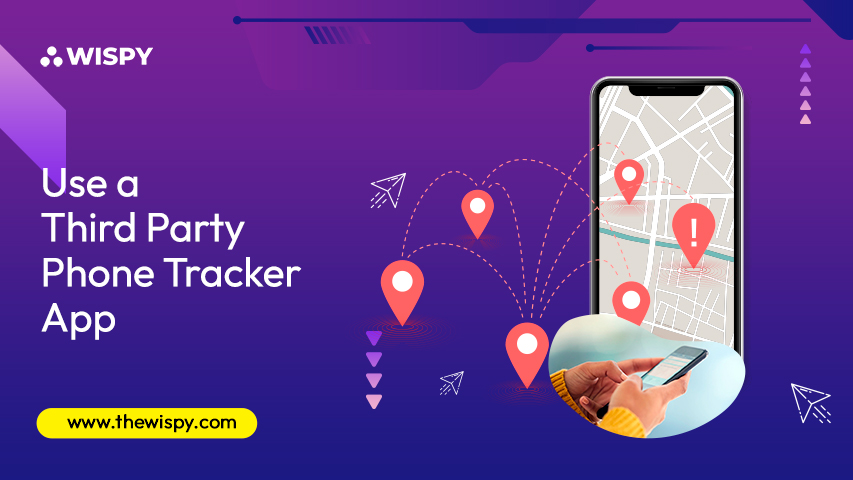 Using social media accounts to track someone's location is tricky. The phone tracker app technology has invented multiple ways to trace the whereabouts of our loved ones and ensure their safety outside.
One of the efficient methods to track GPS location is using a mobile phone tracking app.
Everyone owns a cell phone. We take our mobile devices with us no matter where we go. Hence, mobile phones have become as important as car keys. No one can imagine getting out of the house without their smartphones.
That is why there is no better option than a mobile tracking app to track someone's whereabouts. And yes, you can do it remotely.
ALSO WATCH:
How Do Mobile Tracking Apps Work?
Cell phone tracking apps utilize the Global Navigation Satellite System to send and receive electromagnetic waves that determine the exact location of a mobile device. The GPS or Global Positioning System integrated into cell phones allows mobile trackers to pinpoint the live location of the target device. The satellite signals create a digital route of the target device, representing the location history on the electronic map.
Cell phone tracking apps work on advanced technology and trace the whereabouts of mobile devices within a broader geographical range. Ordinary phone trackers are only effective for 3 meters, while a location tracking app can track whereabouts over 3 meters range.
Do you want a reliable mobile tracking tool?
Think no more, and choose TheWiSpy to enjoy advanced cell phone tracking and mobile monitoring features.
TheWiSpy Cell Phone Tracker: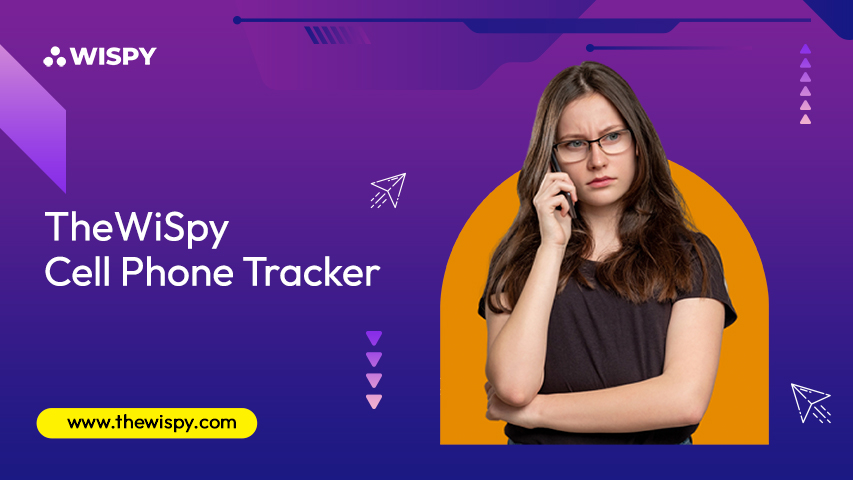 There are a number of reasons that make people track the location of their loved ones. Also, the increasing rate of child abduction and kidnapping has already haunted parents regarding their kid's security.
GPS location tracker apps have been in great demand for providing remote GPS tracking features. Anyone can use a mobile tracking app to make sure their kids, loved ones, or elderly family members are secure in the outside world.
Among tough competition between the world's best phone tracker app brands, TheWiSpy emerges as a robust yet user-friendly mobile tracking application.
The app is power-packed with advanced features, including;
● Location Tracking
● Geo-fencing
● Call Recordings
● SMS Monitoring
● Multimedia Access
● Social Media Monitoring
● Email Tracking
● Surround Recording
● IMs Tracking
● Remote Access
● Instant Alerts
● And many more
TheWiSpy is a mega app that ensures remote tracking of Android mobile devices. TheWiSpy app is a perfect tool for parents and employers for kids and employee surveillance.
Conclusion:
Social media apps have millions of users. To power up the marketing strategies, social networks locate the whereabouts of active users and provide suggestions and recommendations for ad campaigns. Tracking someone's real-time location via a social media app is possible. Still, you require the target user's account credentials for that.
However, people can keep tabs on the whereabouts of their loved ones using a cell phone tracker app.
So, are you ready to trace your kid's location with a GPS location tracker?
Frequently Asked Questions:
How can you install a GPS tracker on a cell phone?
If you want to turn someone's smartphone into a GPS tracker device, you should do the following steps;
● Get a subscription to an authentic GPS tracker app, e.g., TheWiSpy
● Get physical access to the target smartphone
● Install the phone tracker app on your target device
● Open the dashboard of the GPS tracker and start tracking the whereabouts remotely
You can also trace whereabouts using Google Find My Device, but that doesn't give extra details about route history like TheWiSpy.
How does a GPS tracker work?
GNSS, or global navigation satellite system, is the leading technology behind GPS trackers. Location tracker devices use satellites to pinpoint the target person, instrument, or vehicle's location. Moreover, the satellite system positions the GPS and determines the longitude, latitude, and time.
Are GPS trackers effective?
Yes, GPS trackers are really effective and give accurate information about the target device. Using a phone tracker on Android, anyone can be a spy and track the whereabouts of the target device. Most GPS trackers give accurate location information within 3 meters range. However, some smart apps like TheWiSpy GPS tracker deliver 100% correct details about someone using satellite and WiFi.
What are the advantages of a GPS tracker?
The best location tracking app, TheWiSpy, offers a bunch of advantages. Some are listed below.
● Kids Tracking
● Family Protection
● Lost Phone Tracking
● Employee Surveillance
A GPS tracker can help you protect your family by letting you know about the real-time location of your loved ones. You can also track employees' whereabouts during office hours and ensure they are not slacking off.
What is the best Android phone tracker app?
TheWiSpy is the best Android phone tracker app with a lot of fantastic mobile tracking features. You can track location, mobile activities, and social media messages of any Android device with TheWiSpy app. It is the most affordable phone tracking app.