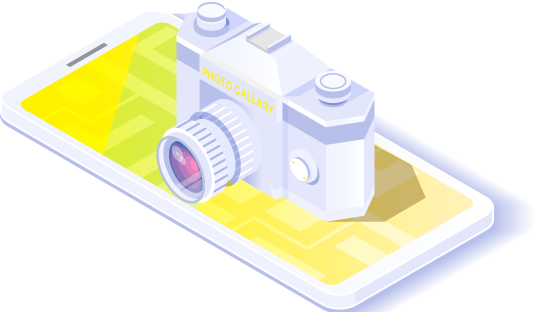 What Can You Reveal with TheWiSpy Photo Monitoring Feature?
TheWispy Helps You to Protect, Monitor, and Manage
Get help fast. TheWiSpy app assist you to access calendar activities to make sure online safety of your loved ones.

Android Monitoring Tips & Tricks
You are only 3 steps away
To monitor and protect your children & employees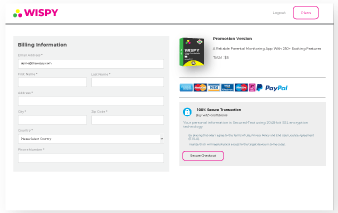 What is TheWiSpy Photo Monitoring Feature?
TheWiSpy photo monitoring helps you view all the images present in the picture gallery of your target device. The app virtually uploads all the saved photos of your target device on the web-based dashboard so that you can view them all anytime you want.
How Can TheWiSpy Photo Monitoring Help You?
The world out there is full of cyber dangers. TheWiSpy photo spying app allows parents to access and view the image gallery of their teen's mobile phones and tablets. Juveniles are an easy target for cybercriminals. Make sure that your teenagers are not sharing personal images with random strangers with a spy camera app.
Enterprises use spycams to view photos saved in the work phones and desktops of the employees. TheWiSpy enables employers to see if their workers are not leaking sensitive information of the business with the competitors by taking pictures from the company-owned mobile devices.
Parental Control:
Remotely View Photo Gallery of Your Teen's Cell Phone.
Employee Monitoring:
Spy on the Photo Album of Company-Owned Mobile Phones to Detect Malicious Activities.
Protect Your Kids from Online Sexual Predators:
Make sure that Your Teenagers are Not Involved in Sexting and Has Not Victimized by Cyber Harassment & Bullying.
How to Set up TheWiSpy Photo Monitoring App in Your Target Device?
TheWiSpy photo monitor enables you to monitor saved photos of your target device.
Here is how to start with TheWiSpy:
Sign up with TheWiSpy
Choose Operating System
Click on Photo Gallery from Dashboard
Monitor Photos Secretly
Rooting or Jailbreaking not required
TheWiSpy works under 100% stealth mode and facilitates parents and employers to spy on the mobile phones of their kids and staff.
Customer Reviews

TheWiSpy has helped me in monitoring my kids. Being a working woman it's hard to keep eye on every digital activity of your children especially teens. TheWiSpy has also provided me easy and remote access to my daughter's phone.


I must say TheWiSpy has proven to be the best employee monitoring software I've ever used. Great features, functionality, and user-friendliness. It helped me monitor the staff team of my company more efficiently.


Impressive parental control features. I always wondered how can I listen to calls my child receives which I can surely do with TheWiSpy. It has enabled me to remotely monitor and control my kid's online activities.

Install TheWiSpy Kids Tracker