Student Surveillance – Here is How US Colleges are Utilizing Location Tracking Apps to Trace Students
Posted in Mobile Tracking by admin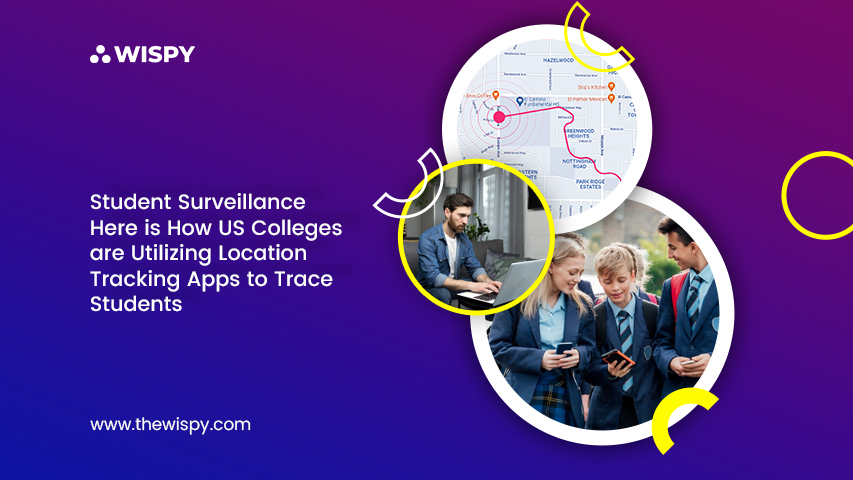 Technology is the new fashion. We all are living under the surveillance of digital devices. From security cameras to location tracking systems, one way or another, everyone is getting monitored.
The location tracking software has now reached educational institutes. Not so long ago, it seemed apocalyptic when China introduced smart uniforms to track student attendance. Smart uniforms contain two chips that locate the whereabouts of students.
Now, US schools or colleges are working and testing a similar location tracking app strategy to track student attendance. Instead of smart uniforms, US educational institutes are going for the best location tracking app students require installing on their phones.
This article will discuss the new student surveillance system and its perks and privileges in detail.
So, let's find out.
How Does Location Tracking Apps Work?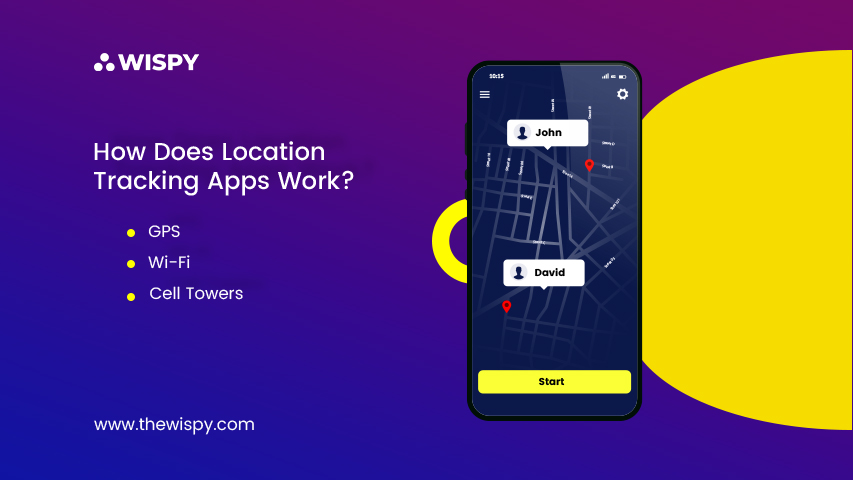 Mobile location tracking apps work on the location tracker GPS tools we all use to share our location with friends. Sometimes we use this technology to check in our favourite restaurants, coffee shops, or concerts. Facebook, Google maps, Instagram, or many other apps you use daily are using this technology.
This technology provides the physical or current location of the person. It can also give you the device's real-time location, which helps you track the person's live site. You can use location tracking software on your PCs or laptops, which allows you to find your stolen laptops.
There are many other location tracker technologies than GPS. Our phone has to connect to different technologies to work efficiently. Like WiFi, cellular, SIM signals, Bluetooth or satellites, you can use any of these to track location.
Here are some examples of how these work.
GPS
The global positioning system is our cell phones' most used tracking location tool. This location tracking software works on a satellite array which has only to place in space to find little things on the planet. This system needs 4 satellites to work in a way. It gives us all information about when we have to turn or which way; it uses the Doppler effect to tell us our speed.
WI-FI
Everyone uses WiFi at this time. It does not depend on where you are. First, you ask for their WiFi password, especially in a restaurant, hotel, or coffee shop. You need access to use their internet connection. When you connect your device, you give them your device IP address. Every cell phone has a unique IP address; with that help, you can track the location of the device. This only works until you are connected to their WiFi; when you disconnect the connection, they can not track your location.
Cell Towers
This technology works like GPS. You have to be connected to the Sim tower, which helps track the device's location. The cell tower sends the signals to the other tower, which enables you to detect the device's location. This does not give you a proper place, it tells you the vast area where your phone is located. They inform the cell tower if you call 911 after losing your phone. They send signals to all towers and then notice where they are getting signals. Back then, they informed you of where the phone was located.
We are using these three technologies most of the time as a location tracking solution.
Student Surveillance – Here is How US Colleges are Utilising Location Tracking Apps to Trace Students
Educational institutes, indeed, face difficulties in tracking the student's attendance. That is why modern-tech has provided location-based student tracking solutions to ensure class attendance.
If you search Google, you will find queries like;
How to keep track of student attendance?
Well, the easiest way to track your class attendance is by using a high-end student surveillance system. Digitally, everything is recordable, even the student's attendance.
How Can Location Tracking Help US Schools/Colleges to Record Student Attendance?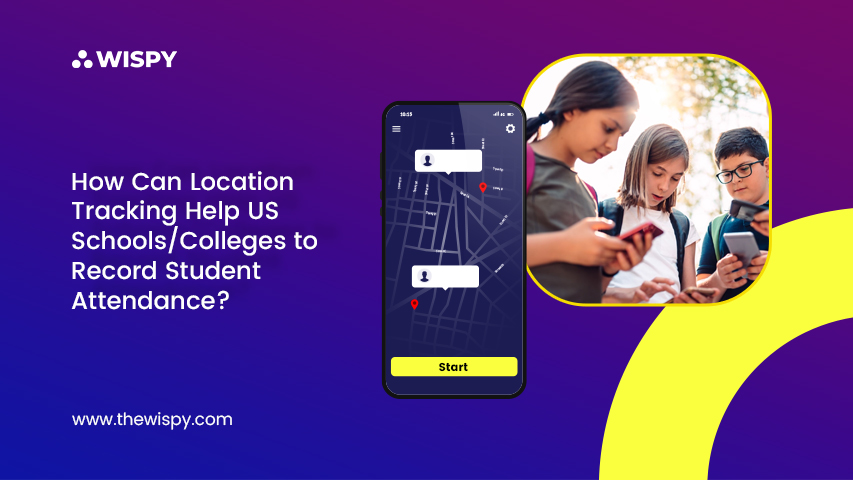 Location tracking is a practical approach to know the real time whereabouts of kids and adults. US schools and colleges are now considering using location tracking software to ensure each student in the class is present. Location-based student tracking enables teachers to get a complete record of present and absent students.
So, if you are a student, get ready to be tracked by your institute's professors or administrators.
As per a report by The Kansas City Star, the University of Missouri uses cell phone tracking technology to record attendance in the class. According to the University, new students won't get to choose whether to install the phone tracking app. Every newbie has to install the tracking software on/her phone.
Which Tracking App the University of Missouri Is Using to Trace Student Attendance?
Spotter Edu.
Yes, you read it right.
The University of Missouri has already been using Spotter Edu for around four years. The app helped the University to track the freshman student attendance of athletes.
So, how does Spotter Edu help collect the student data?
Let's find out.
How Does Spotter Edu Work?
Spotter Edu uses Bluetooth technology to track students who have the app installed on their cell phones. Bluetooth is a short-range networking technology. The use of Bluetooth signals by Spotter Edu assures that the educational institutes will only track students within the class territory.
Spotter Edu uses the iBeacon Bluetooth system to send and receive short-ranged signals that detect if the students are present in the classroom.
Spotter Edu & The Educational Institutes – Does the App Deliver any Positive Outcome?
Another statement by the University declares that the cell phone tracker app installation is entirely optional for students. However, athletes are technically required to install the tracker on their cell phones.
Spotter Edu tracker does not use GPS tracking. It is only confined to Bluetooth signals, which means that students will only be tracked within the institutes and not outside the college/university territory.
Once students leave the class, no technology will follow and track them.
Rick Carter, the company founder and former college basketball, stated that 40 different schools tested the Spotter Edu app for attendance tracking purposes.
Many other educational institutes endorsed the effectiveness and excellent functionality of the Spotter Edu tracker. A professor at Syracuse University attested that using a tracking system has benefited the classrooms with maximum attendance. The professor also specified that the previous version of Spotter Edu had a GPS tracking system in it. Still, students were to allow the tracker to trace their location proactively.
Is There Any Alternative Attendance Tracking App Than Spotter Edu?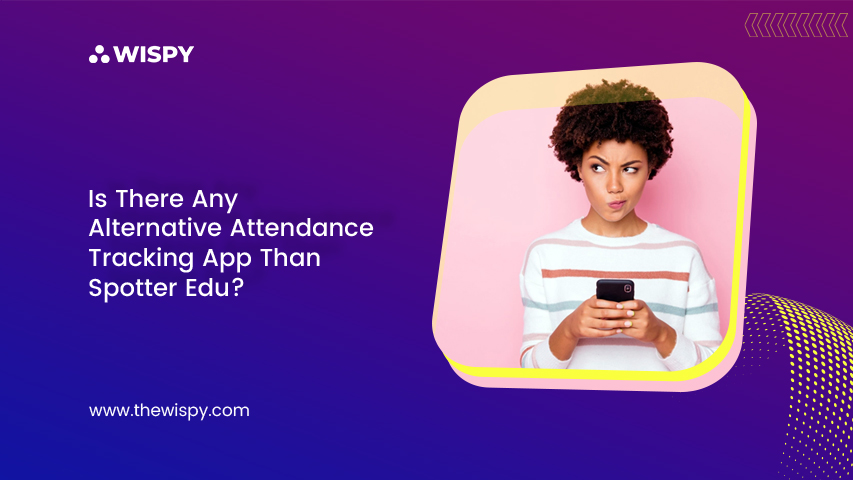 Fortunately, other companies are bringing out attendance tracking solutions to the market. Another startup, Degree Analytics, has just launched an app that functions on WiFi signals rather than Bluetooth.
As per the New York Times report, a similar concept has been introduced by the app FanMaker. The app gives loyalty points to students who stick around to watch a sports game at school/college and do not leap out of the stadium.
Does Attendance Tracking Apps Spy on Us?
Attendance tracking apps are non-invasive. The apps that universities and colleges are using to track class attendance only stays confined to the lecture theatre. Only students can allow the tracking apps to get their location updates, and students can opt out anytime they want.
Use of Location Tracking Software:
These location tracking apps can be used for individuals too. You can use it in your companies for business or use this technology for your children's safety. It can help you in many fields of your life:
● Use for tracking the location of an employee
● Real Time location of children's
● Locate your lost device
● Keep in touch with friends
● Locate Fleet and Cargo
Best location tracking apps allow you to access all these qualities. This protects your children, and you can control employees as a businessman. With the help of location tracking, increase your employees' productivity, which boosts your business.
ALSO WATCH: 
Do You Want a Full-Time Location Tracking Solution? Try TheWiSpy:
TheWiSpy app is a premium tool that offers location-based tracking services. TheWiSpy location tracker functions on WiFi signals and tracks the GPS location of the target phone or tablet. The live location tracking keeps parents and teachers updated about their kids' and students' current pinpoints, respectively.
The benefit of TheWiSpy is that it is not only used as location tracking GPS tools, it came with full parental control features. This helps you control many features of your target device from your cell phone.
How to install TheWiSpy :
1. Subscription Plan starting at $5.99
2. You have to check your phone's compatible
3. You will receive their official mail Official Email
4. By clicking the link download Apk
5. Install TheWiSpy on your phone
6. Make parent login Account
7. Take a 1 minute with Target Device
8. Install Same Apk File on Target Phone
9. It will hide automatically
10. Login to Your Phone as a parent dashboard
11. Now target device under your surveillance
Now you can monitor all their phones' features easily with the help of TheWiSpy. If you want their real-time location, only open your dashboard, click the sidebar, and click current location. Now their live site will show on your screen. You can also watch the location history of their device.
Best Features of TheWiSpy: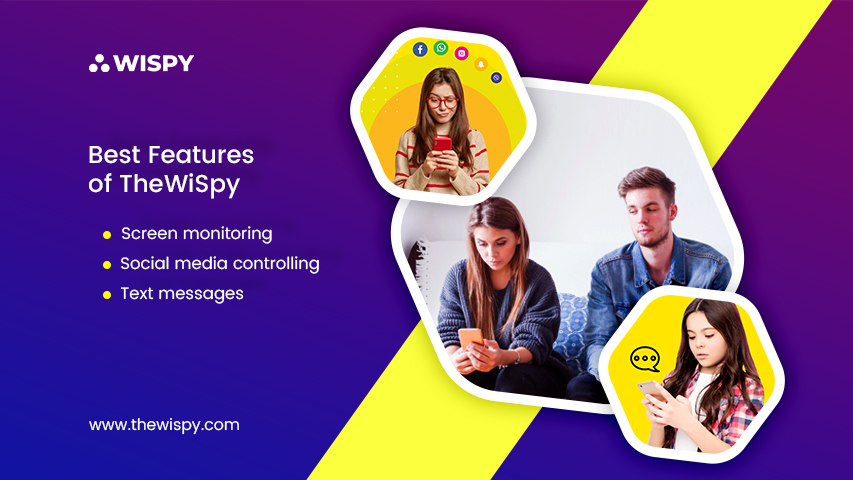 ● Screen monitoring
● Social media controlling
● Text messages
● Realtime location
● Geofencing
● Call recording
● Spy camera
● Web history monitoring
There are a bulk of features like these that you can use for children's safety. All parents want to save their children from the poisons on the internet, where they can find everything with one click. TheWiSpy is the ultimate solution to trace the online activities of anyone.
The Verdict:
Student surveillance has become an everyday activity among educational institutes. As technology delivers more robust tracking apps, it is now easier for teachers to track down their students. One of the popular student tracking app used nowadays is Spotter Edu. The University of Missouri is using the Spotter Edu app to track the number of present students in the classroom. Student tracking apps send Bluetooth or WiFi signals from teachers' devices to students' devices and enable them to know which of their pupils are present in the ongoing lecture. However, if the student feels uncomfortable with the tracking activity, he/she can opt-out anytime.
For full-time location tracking, you can use TheWiSpy app, which delivers complete location history details with active pinpoints. You can track your children's location as a parent for their safety. Or can use this to manage your business by tracking the location of your employees. Their extra features provide you with mental peace and help you to boost your business. As a parent, we must protect our children and supervise them. The location tracking app gives you many features like that, which supervise your children on your behalf.
FAQs
Can we track location by help of cell towers ?
Absolutely yes, tracking location from the cell tower is used by police to track your phone. They have all data for your traveling and realtime location.
What technology is used for location tracking?
There are many location tracker technologies. Our phone has to connect to other technologies to work fully. Like GPS, WiFi, cellular, sim signals, Bluetooth or satellites, you can use any of these to track location.
Which apps track your location?
There are many of our daily life usage apps which use this technology. Some of them are Facebook, google maps, Uber, or games like pokemon GO also using this technology.