How to Remove Spyware App from Your Phone?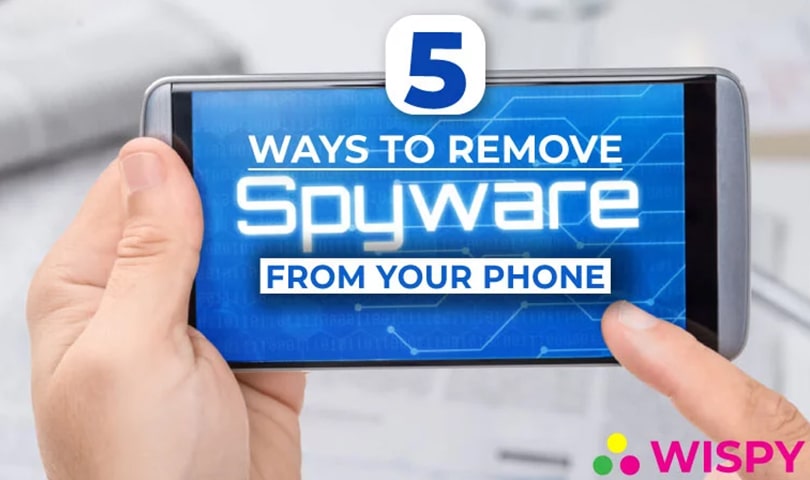 We have become extremely dependent on our cellphones, which in turn has caused us to be a part of our identities. The emails we use for communication, the conversations over social media, photos we share, videos we watch, our online banking accounts and the websites we visit, it all contribute towards defining our digital personalities. There is always someone out there who is too interested in knowing about your life.
What is Spyware?
Spyware is unethical software that helps in the theft of data from phone, which could cause leakage of personal data i.e. pictures, videos, emails, any messages sent or received. Top android spy apps can even intercept our live calls and even more. This can be done by either full-fledged cybercriminals or even by your nearest or dearest ones to keep an eye on you with the aid of cell phone spying apps.
Is It Possible to Install Spyware App Remotely?
Nevertheless, whatever the reason is, it still is an offensive crime. There is no magic button to hack a phone but the most common and easiest way to install cell phone spy app is directly or remotely. Once surveillance app is installed in target phone, it becomes hard to detect and remove spyware app from device. The software for phone spyware could end up on your smartphone in two ways:
Related: Install A Spyware on Mobile Phone Remotely
First, the abuser could send a link in an email that would look interesting enough for you to click on it but would trigger the installation of the mobile spy software on your cell phone.
Second, if the person knows you and gets hold of your phone. For example parents, It's easy then to installs a monitoring app and track childs phone without them knowing.
How to Detect Spyware App on Your Phone?
There are many ways to detect phone spyware on cell phone either installed or not, which has been hacked or bugged by someone. Few of them are mentioned here so that you can check whether your mobile is being monitored or not.
Exceptionally High Data Usage
We usually do have a good idea of our monthly data usage. The mobile spy app continuously transfers data from the target phone to the web-based control panel, resulting in high data usage. If you have not changed your usage patterns and notice spikes in your data, there's a possibility your phone is hacked.
Faster Battery Drainage
Phone spyware has been known to severely drain the battery of your phone. Cell phone monitoring apps will consume battery and mobile resources while running in the background. Running a mobile spy software in the background of your device increases the battery consumption and causes fast battery drainage.
Unexpected Reboots
Has your phone started suddenly rebooting in the middle of running some application, without you doing it? Someone may likely have remote access to your mobile through phone spyware. Check if the screen shows signs of activity even on standby mode, like screen lighting up in standby or mobile making any sounds.
Overheating Mobile
Most of the best cell phone spy apps usually run in the background of the device, making the smartphone's back feel warm. If you notice that your smartphone always feels hot, there might be a chance that it is infected with a mobile spy app. Most new smartphones won't overheat except in suspicious or faulty conditions, it could be a red signal towards phone spyware in your device.
Background Noise
Nowadays networks have strong signals and stable connections. Thus, it's strange hearing clicking sounds or distant noises disturbing your telephonic conversations. If you get interrupted by such distant noises, there is a possibility that your phone may carry a cell phone spying app.
Delay in Shut Down
Try shutting down your phone every few days. Mobile phones usually shut down quickly. But, if your phone is taking an unusually long time shutting down, it could also be a downloaded application hogging up resources, a hardware problem, or a damaged and corrupted program file. This can suggest that someone is remotely spying on your mobile. If you're sure that the hardware is perfectly fine and your software isn't defective.
5 Ways to Remove Spyware App from Your Phone
Now, if you find all of these problems common with your phone, don't worry. Just go through the steps mentioned as follows to remove spyware app and make your phone spyware free.
Manually Delete Suspected Apps
Find any applications that you have recently installed, or you didn't install at all meaning unrecognized apps. Sometimes the phone spyware comes hidden in other applications, remove them from your phone. A cell phone monitoring app will always delete its icon and sneakily work in the background. If you suspect that your cell phone is running a spy app, you can simply look for it in the App Manager. If you find any suspicious app, delete it immediately. However, an advanced mobile spy app is visible in the Apps Manager but may be presenting itself as some important system application.
Update Your Mobile OS
Updating the device operating system is another effective way to confirm the existence of a phone spyware. Cell phone Spy apps rely on the OS of the target device, interact with it to fetch stored information. The spy app will not work properly when you update your phone OS, thus effectively removing the threat.
Use a Built-in Virus scanner
Most phones from major producers come with a basic virus scanner pre-installed. This proves to be a major aid to monitor for spy apps on your mobile, and can also be used to remove spyware app or any threats found. There are a variety of mobile anti-spyware solutions available, which very efficiently detect and remove any basic forms of suspicious app.
Change Passwords
If someone hacked into your phone it is always better to change every password of important accounts that you have, to avoid any compromises. People mostly use only one or two primary accounts to manage all of their other activities, you can take a start from there. Try two-factor authentication to completely secure your mobile phone accounts which require further consent from email or SMS to help protect better.
Perform a Factory Reset
Spy apps run non-intrusively, which means that mobile spyware operate under stealth mode. The target user can not usually tell whether his/her phone runs a snooping app or not. If you find any of the above signs that suspect the presence of a spyware, you must immediately go for factory reset. Though, it is the most drastic measure, deleting all your data and apps, but still after backup, resetting your phone to factory settings can save your personal space.
Here are some good guides for performing a factory reset:
For Android: https://support.google.com/android/answer/6088915?hl=en
For iPhone, iPad, or iPod: https://support.apple.com/en-us/HT201252
How to Keep Your Phone Protected – The Final Words:
It has become very common spying on smartphones in today's era. Still, people don't take their mobile security seriously, until they experience phone spyware closely. To make it the least possible scenario for you to need to know the signs that your phone is hacked with a spy app it is significant to keep it protected in several ways such as check out the apps installed in your phone every once in a while, use a password on the lock screen, install a security app, keep you mobile up to date and foremost don't install any unverified app or open weird looking links.