Game Over! Oculus Deadly VR Can Kill You in Real-Life
Posted in Digital Parenting by admin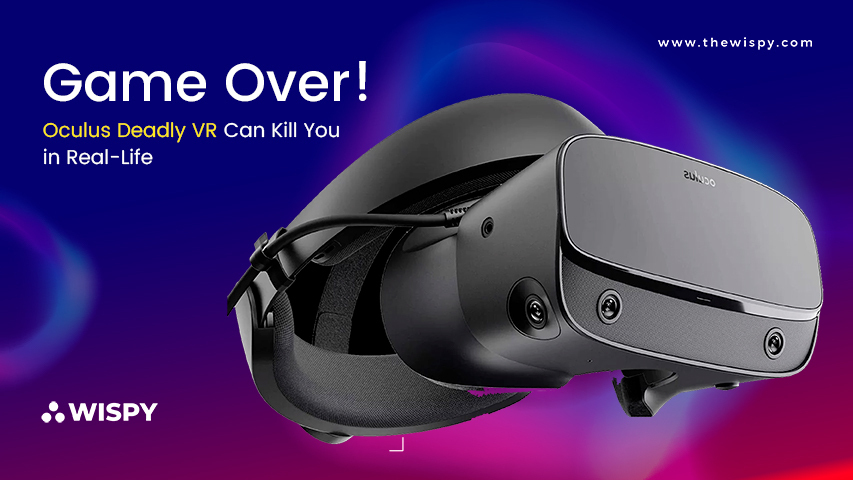 Deadly Oculus VR Headset Can Blow Heads Off in Real Life If You Die in a Game. 
Time to time, we are always discussing whether technology is saving our world or destroying it.
Most people think that the era of invention and technology changed our world into a digital Globe.
Yes, now we can connect with anyone worldwide in a second. Everything comes into a little device. Children, adults, and parents are all addicted to these devices. In one snap, all worldwide information is on your screens.
Game Over! Oculus Deadly VR Can Kill You in Real-Life
The internet is full of online games, social media platforms, forums, and websites where you can share your opinion. Free speech is available everywhere; you meet new friends, strangers become friends, and many love stories start from online platforms.
These all are pros of technologies, but greater power comes with greater responsibilities.
Now, if I told you that it is only 1% of the internet that we use as a parent, the other 99% online space is full of harmful threats. Your children can face cyberbullying, harassment, predation, or can encounter adult content, which you can control with parental control tools. 
Every day there is a new threat for parents from the internet. So they should be ready to protect their children from these perils of the new technology. 
A recent news just emerged from the Oculus VR founders that has disturbed parents to their core.
They are creating a VR device called the Death Headset that can literally kill you, if you lose in a game. Or we can say they are promoting the phrase "keep playing or die."
What is the Idea Behind This Deadly VR?
The idea is simple: if a person loses life in the game, he or she will die in real life too. The idea is derived from different fictional games. Oculus co-founder Palmer Luckey left the Oculus company in 2017 after selling it to Facebook. He recently confirmed on his blog that this new deadly gaming headset can blow a user's brain when they die in the game.
The idea is based on the 2012 Anime Show Sword Art Online (SAO) "if you die in a game, you will die in real life." It alters your perspective of the virtual world. You not only communicate with people inside of the metaverse's gaming community but you can design your avatar in the digital world or live all different lives on the multiverse. There, you can buy products, fight enemies, build relationships, and do other routine tasks. Oculus deadly headset lets you encounter every real aspect of life, including death!
Here is a story in which thousands of VR gamers are trapped inside a death game that can only be escaped by surviving 100 dungeon levels. If the gamers die in the game, their VR headsets kill the users in the real world. The manufacturers of Oculus VR also mentioned that thousands of fans contacted them with questions about when they will launch this deadly headset. That's why Japan is the second-largest buying market for Oculus VR.
The Horrifying Functionality of Oculus VR:
Luckey explained the product's operation "Oculus VR has a connected thin light metre that can recognise whether the screen flashes red at a specific frequency following three combustible charge units. The charges then fire, instantly wiping out the user's brain And that only happens when the proper match finish screen appears."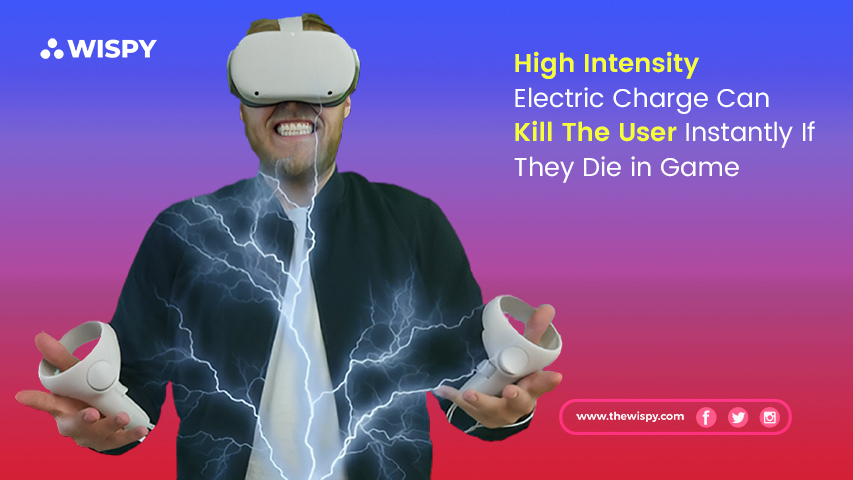 Having goosebumps?
Here is more.
Some Old Deadly Games No One Knew About: 
Oculus Deadly Headset is not the first time we have heard about some Monstress invention. It shocked us when we heard about the metaverse or multiverse from Mark Zuckerberg. It has been a while since anyone has been accepting about bitcoin or NFTs. Same as this in 2001, Takken arranged a tournament in which they attached a ribbon around the arms so players could feel the same pain or shock as their avatars. It is famous as a "Takken Torture Tournament" in which 32 willing players participated. 
Although these technologies have many serious effects, only some people are taking a stand against them. After leaving Oculus, Lucker worked on the defence startup Anduril. In April, he wrote on his blog that he will reveal some hidden truths about the VR industry on the 10 Anniversary of Oculus, but he is still talking about the Deadly headset or if it is only a Start of a new digital war.    
You should also read Suicidal Games – Who Do They Target?       
Can We Make a Safe Digital World For Our Children?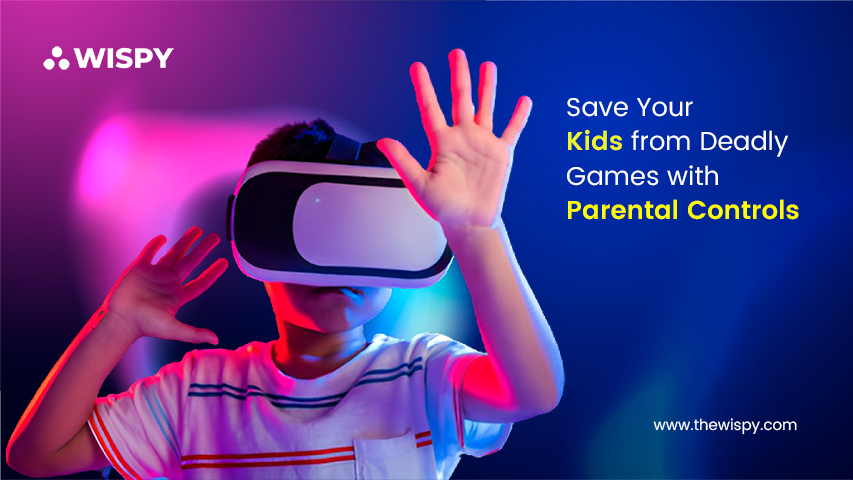 Constantly watching your child is a challenging task. You can not be their shadow. They want their personal space, especially teens who have issues hiding many things from their parents. But every parent should supervise their children's phones and monitor all online activities.
There are many ways to protect your kids, some of them are free, but if you want complete 360 protection, you should use a parental control app like PegSpy, NexaSpy, or TheWiSpy. They offer free and premium versions, and you can use a free trial or demo before purchasing their monthly plan. It comes with many features to protect your juveniles from online threats. You only have to set up the best parental control apps, or you can follow these guidelines on how to install parental control apps.
How Parental Control Protects Your Children From Oculus VR?  
First, it is not a toy so never give it to underage kids. The VR games are suitable for ages 13+ to enjoy their gaming experience and the latest technology.
But Oculus VR is not recommended for anyone; not for kids and even not for adults.
You can use the parental control app on your kid's phone, so whenever they connect their phone with VR, you can detect it on your phone and see what they are streaming or what type of game they are playing. 
Oculus does not offer any parental control or security for kids or allow parents to save children from harmful content on the internet. On VR, you not only play games, but users can also watch 3-D videos, films, or adult content. All the virtual world is in your control. They have gear that helps you to touch in VR. 
Why are Parental Controls Necessary? 
After the UK commissioner's office put pressure on Oculus, they only added password security where you can only add credentials on VR sets, nothing more or no monitoring, no access, no screen timing, not anything. But you can enjoy all these premium features with the parental control app. Where you can monitor what type of 3-D content they are watching or if they are not playing any suicidal gaming, you can lock their screen or automatically block content on the phone or laptop device. The main issue of Oculus is their web browsing feature on which children can browse anything or consume adult content easily. The filter browsing feature of parental controls lets parents view all web history, or you can watch their favourite website or even block adult content. You have all the information on which type of content they are consuming. 
ALSO READ: How You Can Remotely Access Anyone's Browsing History in a Snap from this article.   
How Does a Parental Control App Help In Children's Safety?
First of all, you can monitor every little detail on the screen. You can use it to mirror children's phones on your phone. It also gives you the upper hand with its premium features. You can track their location or use this for Geo-Fencing, which helps you make a fence around your children. It sends you a prompt alert message when your children attempt to cross certain boundaries. It also allows you to access their social media and watch online friends whom they call or chat. You can sync every data on your dashboard.    
TheWiSpy Parental Control Comes with Advanced Features 
You can see everything on children's phone 
Final Thoughts: 
In the end, always remember modern problems come with modern solutions, so if you do not upgrade yourself on time, after some time, you will be standing behind all digital parents. Use a parental control app to be the pro parent to monitor your child's all activities. This deadly headset is only the start of the new digital war. If you want to protect your children from these new harmful threats, you should advance yourself before it gets late. To protect your children from any detrimental impact, you can use digital technologies to supervise them. Use TheWiSpy Parental control app to feel relaxed or at mental peace. Download it, set it up, or sit back calmly.