How to Access Someone Browsing History Remotely | TheWiSpy Guide
The time is long gone when we used to go to libraries to search for something informative. Newspapers, books, journals, and other printed media had somehow occupied us in the past years, but now everything has transformed digitally.
Now, everything is just a search query away. Whenever we get curious, we open the search engine and get answers to every question. Thus, we can say that the internet has become an integral element in everyone's life.
However, online searches do not always result in a good internet experience. Sometimes, users encounter harmful content such as porn, violent images or other illicit media. Such explicit content might contain malware that can steal your personal data just by clicking on an unauthorized link. That is the main reason why so many people are now finding apps to track the internet history of their kids, employees, and partners.
There are plenty of apps that help you track the browsing history of someone's device remotely.
If you don't know how to search someone's search history, this article will benefit you.
Here, we are going to discuss how to track someone's web activity with effective monitoring options.
How to Access Someone's Browsing History Remotely? – TheWiSpy Guide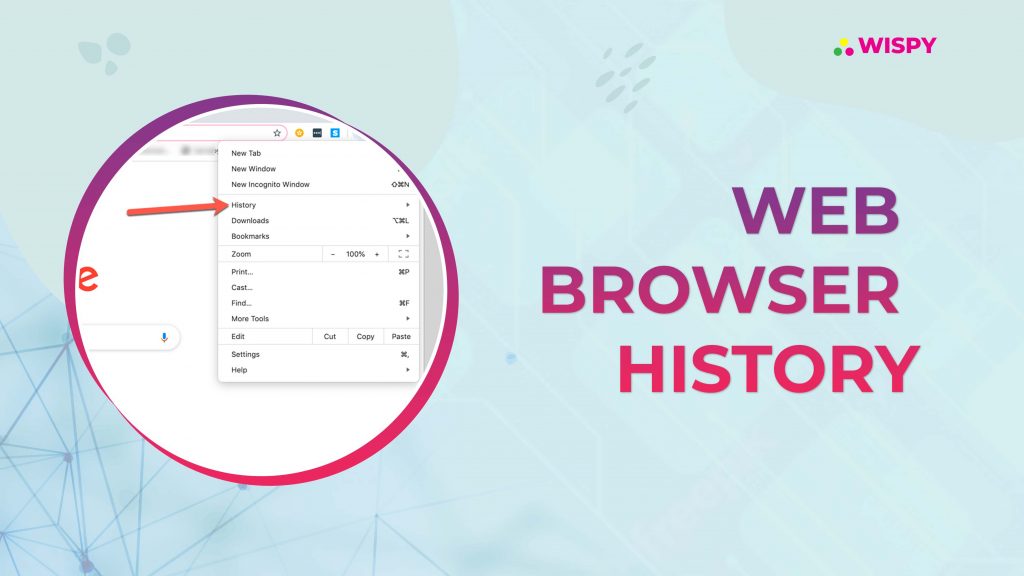 In general, there are almost 63,000 queries the search engines receive every second. In total, over 5.6 billion queries are made each day. The internet has indeed much traffic to entertain. Still, unfortunately, it can turn your online experience into a nightmare as well. People can harass kids, steal business details, indulge in an online affair or do other illicit activity online.
We all want secure cyberspace for our kids, business, and partners. But, regardless of your reasons, you can track someone's browsing history like a pro if you have the right tools.
Let's see how to track someone's search history and the potential ways to do so.
Part 1: How to Check Someone's Browsing History using TheWiSpy?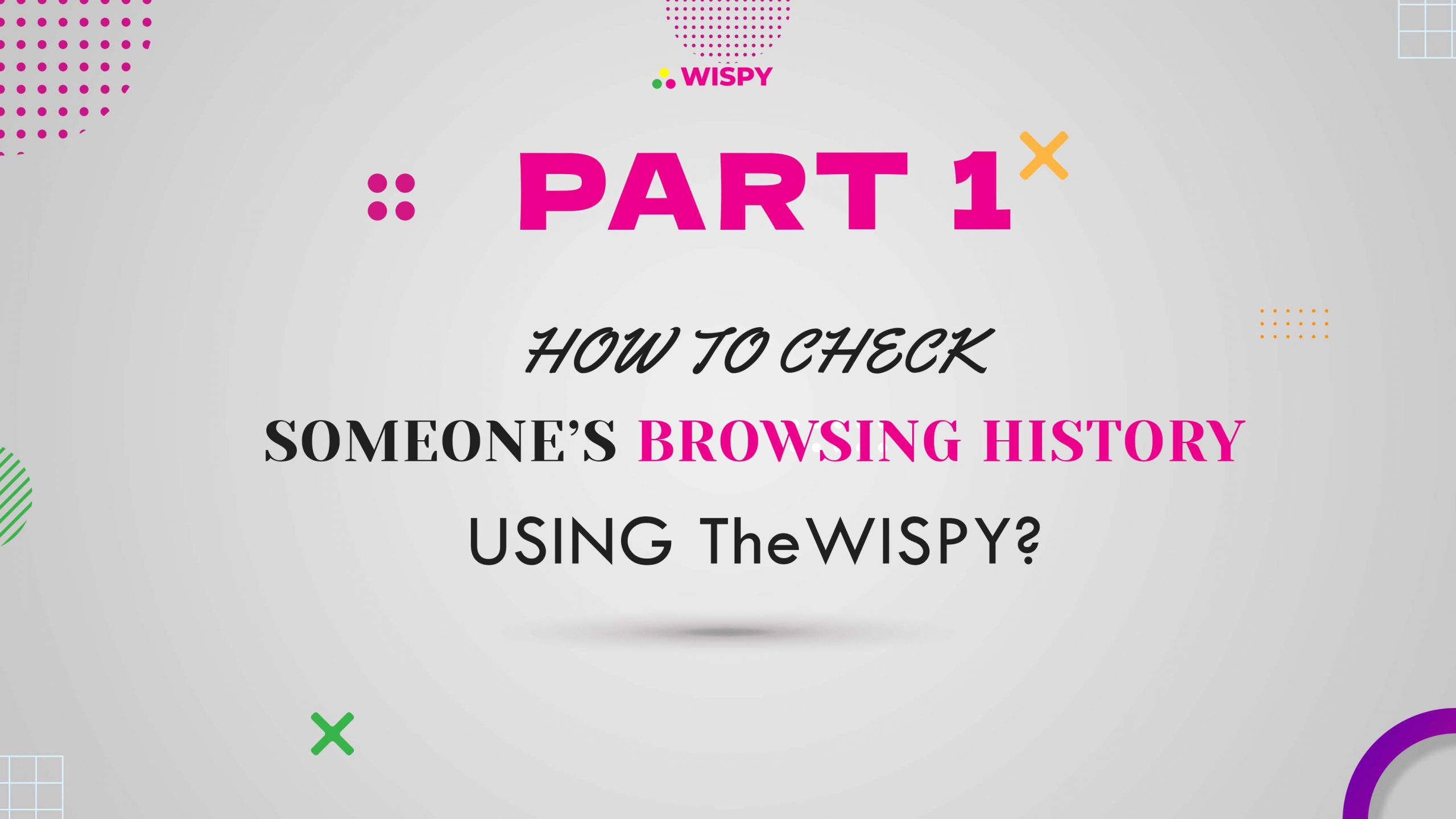 The very first option or effective way to track browsing history is using TheWiSpy app. Many people avoid using a spyware program for internet activity tracking. The spy apps have a pretty lousy repute online. There is no need to hesitate, as TheWiSpy app can help you view the browsing history of your desired device with only a few clicks. It is an entirely secure app. TheWiSpy app allows parents and employers to keep tabs on the browsing history of their teens and employees with remote access enabling digital monitoring without even touching the target device.
Although TheWiSpy app offers remote web history monitoring, to utilize its spy features, you need to install it physically on the device you want to monitor. So chill out; it only takes 5 minutes tops to install TheWiSpy application.
The steps below will explain the TWS installation and how to track someone's internet activity in detail.
Step 1: Purchase TheWiSpy License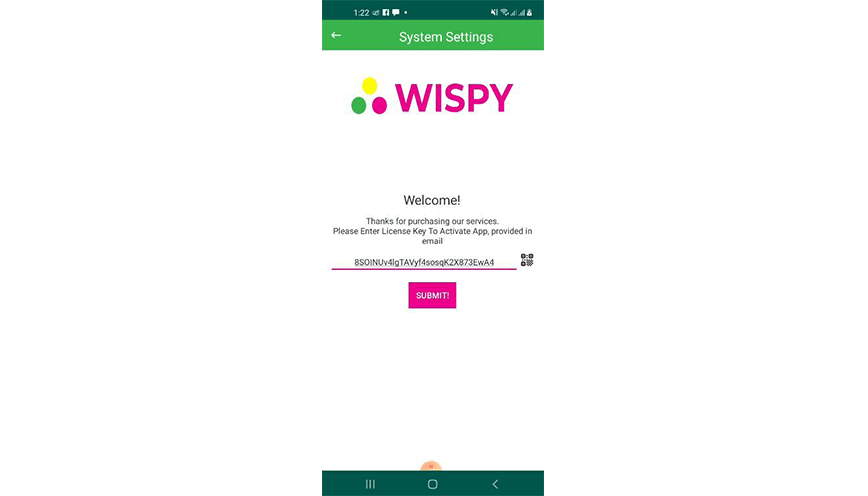 Initially, you will require a licence which you can purchase from the TWS website. You have to choose a subscription plan after which you will receive TheWiSpy license. The TWS service providers will send you the app download URL. You will also receive TheWiSpy activation key upon the license purchase.
Step 2: Install TheWiSpy App: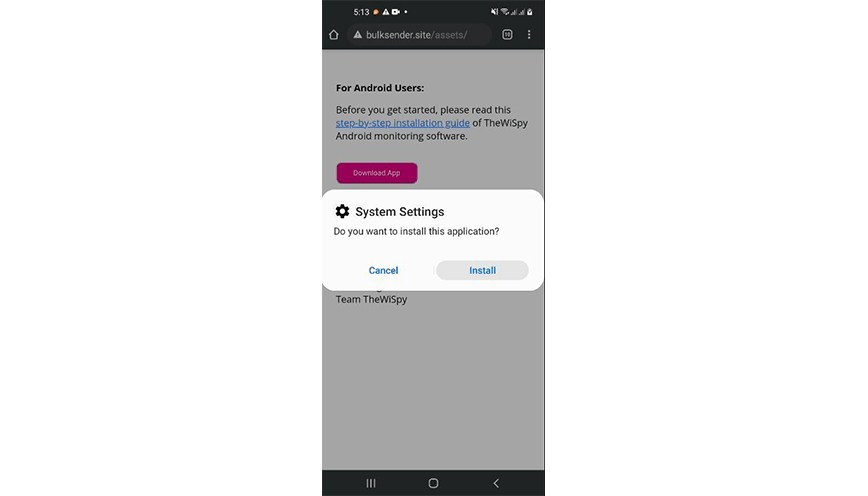 The minute you purchase TheWiSpy subscription, you will receive an email holding an instructional manual to install the TWS app. Follow the mentioned installation steps and set up TheWiSpy on your desired device. Remember that you will require 3-4 minutes of physical access to the target device for TheWiSpy installation.
Step 3: Log into TheWiSpy Dashboard: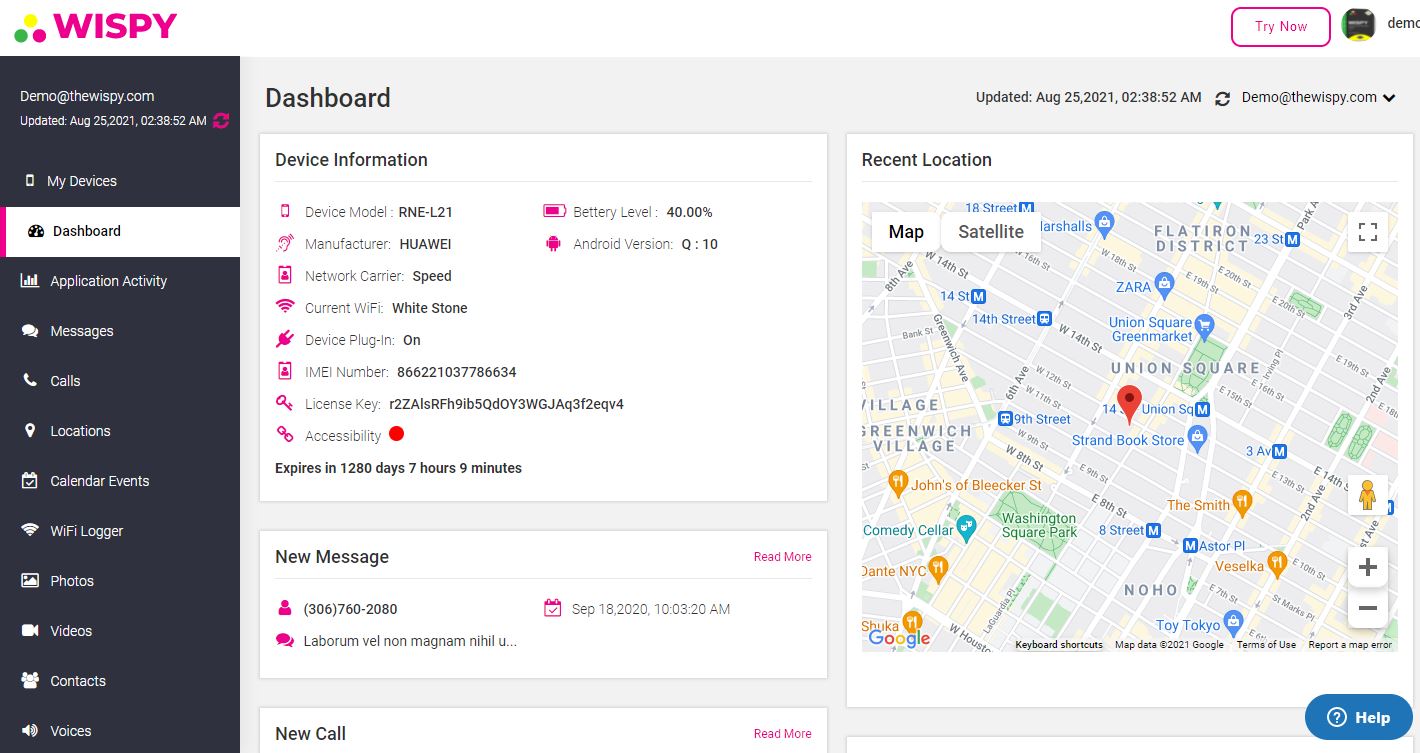 Now, go to TheWiSpy web control panel following the link https://cp.thewispy.com/. Log in to your TWS registered account by entering your registered credentials. TheWiSpy dashboard will show you all the controls and spy tools on the sidebar menu.
Step 4: Choose "Browsing History" from Dashboard:
From the sidebar menu, click on "Browsing History" to view another user's browsing history.
Step 5: Track Browser History:
You can monitor browsing history and track all websites visited and bookmarked on your target device from the browsing history monitoring tool. TheWiSpy, an app to track internet history, will also help you view frequently visited websites with remote and easy access.
Why Should You Get an App to Track Internet History?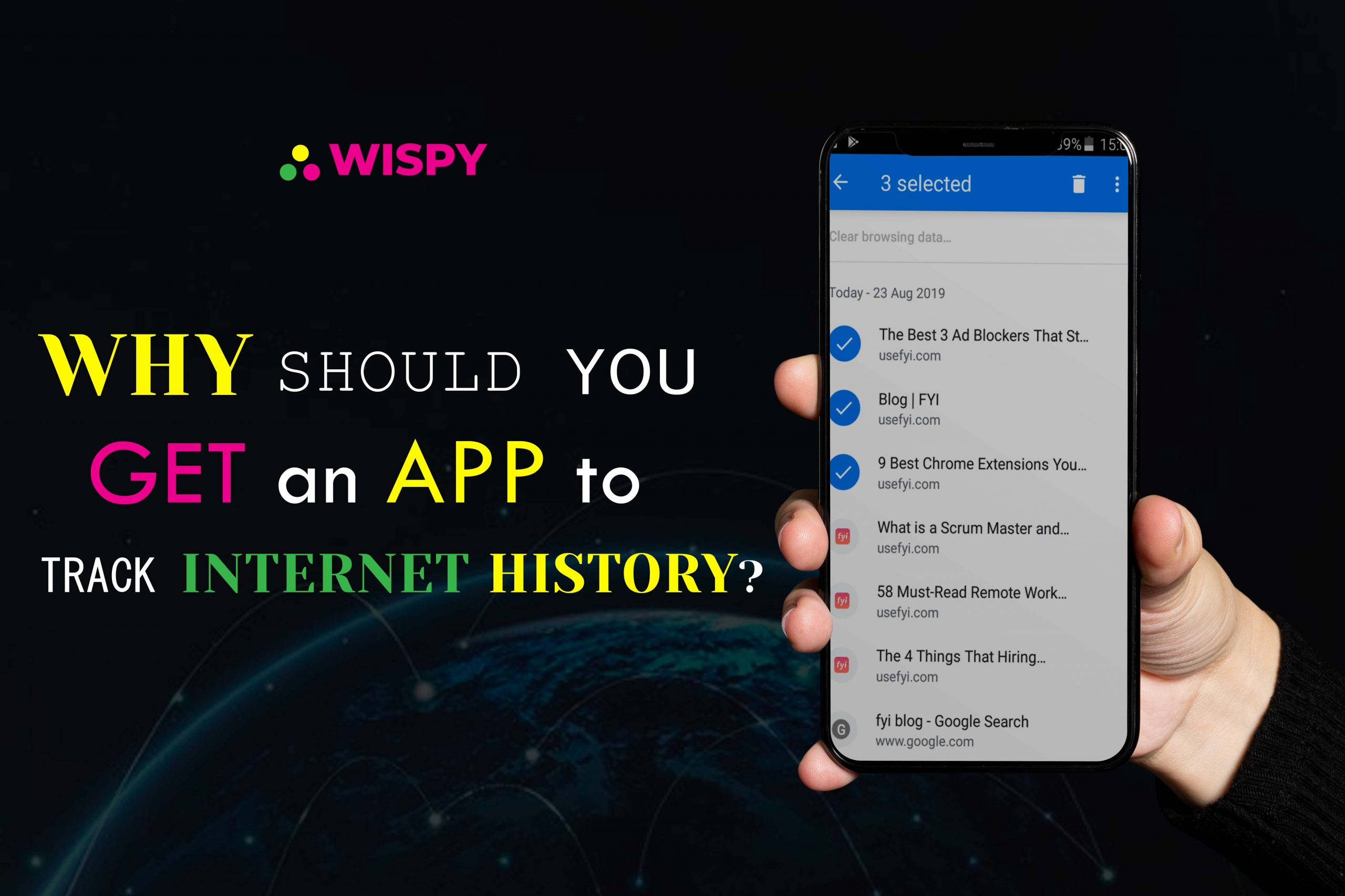 The online world is full of entertaining and informative stuff. Kids surf through the internet and search for trending games and challenges online. Unfortunately, the online space also contains illicit media that can damage kids' innocence. For instance, pornography is a significant threat to young kids. Online stats say that almost 90% of the children ageing eight to sixteen years have at least one time watched porn online. Not only porn is dangerous, but the violent challenges and games ruin kids' wellbeing as well.
Here are the most harmful web niches that can exploit children.
Pornography
Dating Platforms
Online Texting Sites
Violent Challenges Groups
Intense Games
Kids deliberately search for explicit content online in the absence of their parents. That is why parents must keep eyes on the internet activity logs of their kids' devices. Parents can use an app to track websites visited and get detailed reporting on internet activity. To view another user's browsing history is a tough job, but you can do it with TheWiSpy app.
Top 5 Internet History Tracker Apps – Track Browsing History Remotely: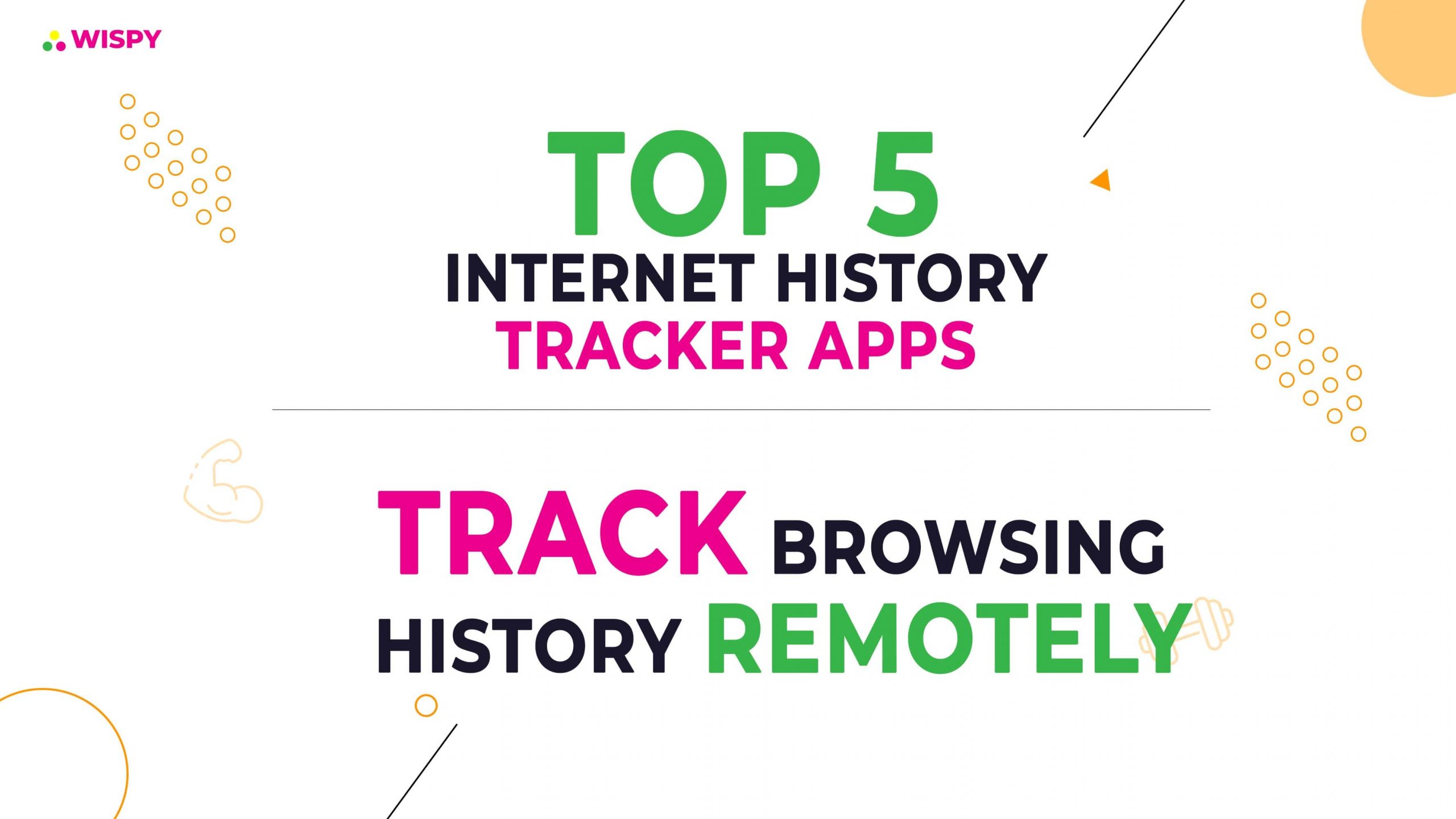 You must be thinking that we are getting biased by mentioning TheWiSpy app as the best web history tracker. Well, if you search for top website history tracking apps, you'll find TheWiSpy at the top of the list.
Here are the top apps to track the online browser activities of mobile devices.
1. TheWiSpy (Recommended):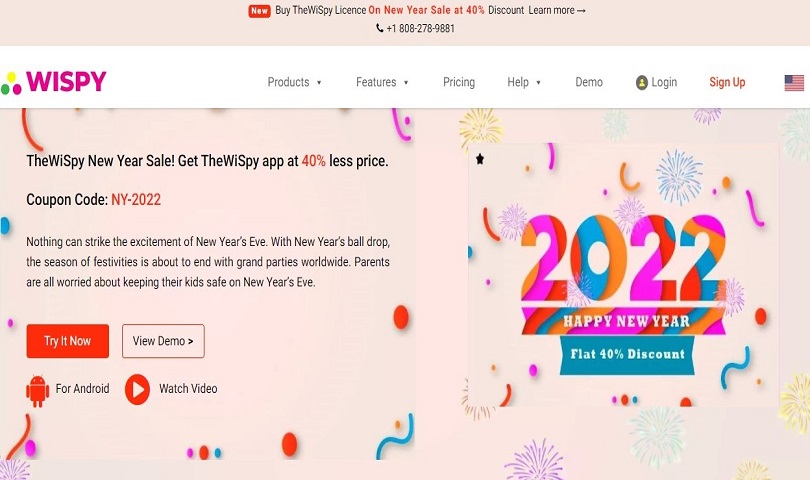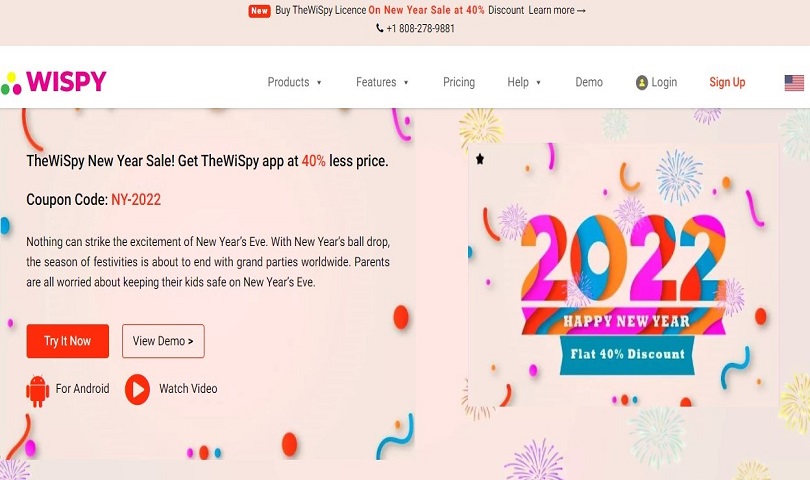 If you don't know how to track browsing history secretly and are looking for a spy app to help you with it, then TheWiSpy is the best fit . It is multipurpose spyware that can record all mobile activities with its advanced spy features. For example, you can monitor websites visited along with complete URL history. In addition, TheWiSpy app also records timestamps and dates of browser activity logs to help you track the online actions of your target user.
How to check someone's search history?
As mentioned above, you need to log in to the TWS web dashboard from your registered account to check someone's search history remotely. Then, from the sidebar menu, you have to click on "browsing history" to view all the visited websites from there secretly.
Price:
TheWiSpy has three subscription plans , all with 1-month, 3-months, and 6-months licenses. The basic plan costs $19.99, the premium plan costs $29.99, and the platinum plan costs $49.99 per month.
Compatibility:
TheWiSpy app supports nearly every Android phone and tablet. It supports Android OS version 4.0 and all the above OS editions. Moreover, it tracks Android web history without rooting the target device.
2. mSpy: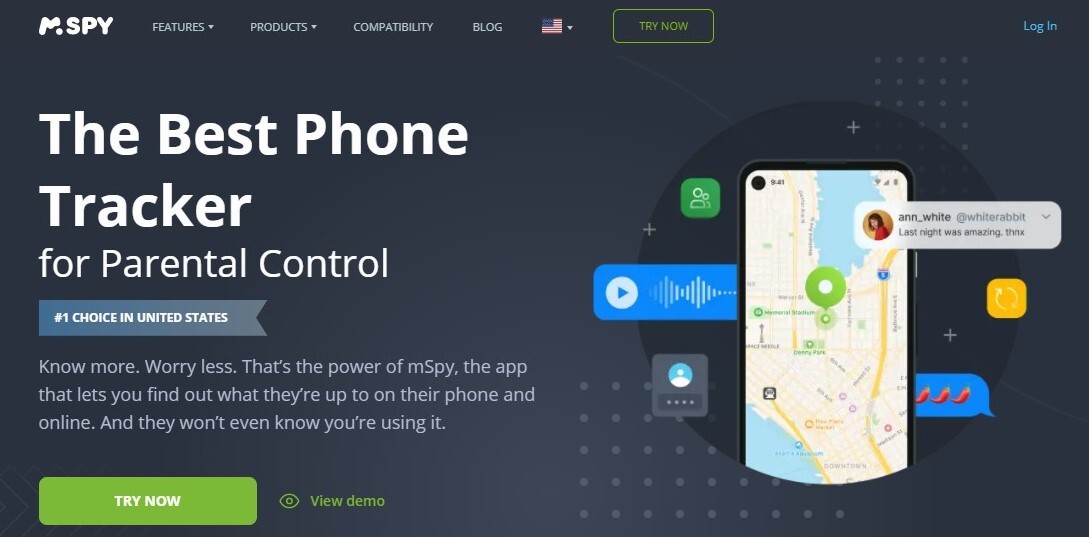 The mSpy app is a well-suited parental control software with a very efficient web browsing tracking feature. It helps you track online activity, block websites, and view web browsing logs. Moreover, mSpy enables you to view bookmarked pages and frequently visited websites.
How to see what someone is looking at on the internet?
To see what someone is looking at on the internet with mSpy, you first need to sign up to the web history tracker. Then, you have to access the mSpy control panel with your subscribed account to watch visited websites and other browsing details remotely.
Price:
mSpy app comes in three subscriptions. The one month plan costs $49.28, the three-month license costs $82.95, and the one-year license costs $139.57.
Compatibility:
The mSpy app is available for Android as well as Apple iOS monitoring. It supports Android 4.0+ versions and offers a non-jailbreak spy app version for iOS devices as well. mSpy for Android requires rooting for some of its features. However, it tracks browsing history efficiently.
3. XnSpy: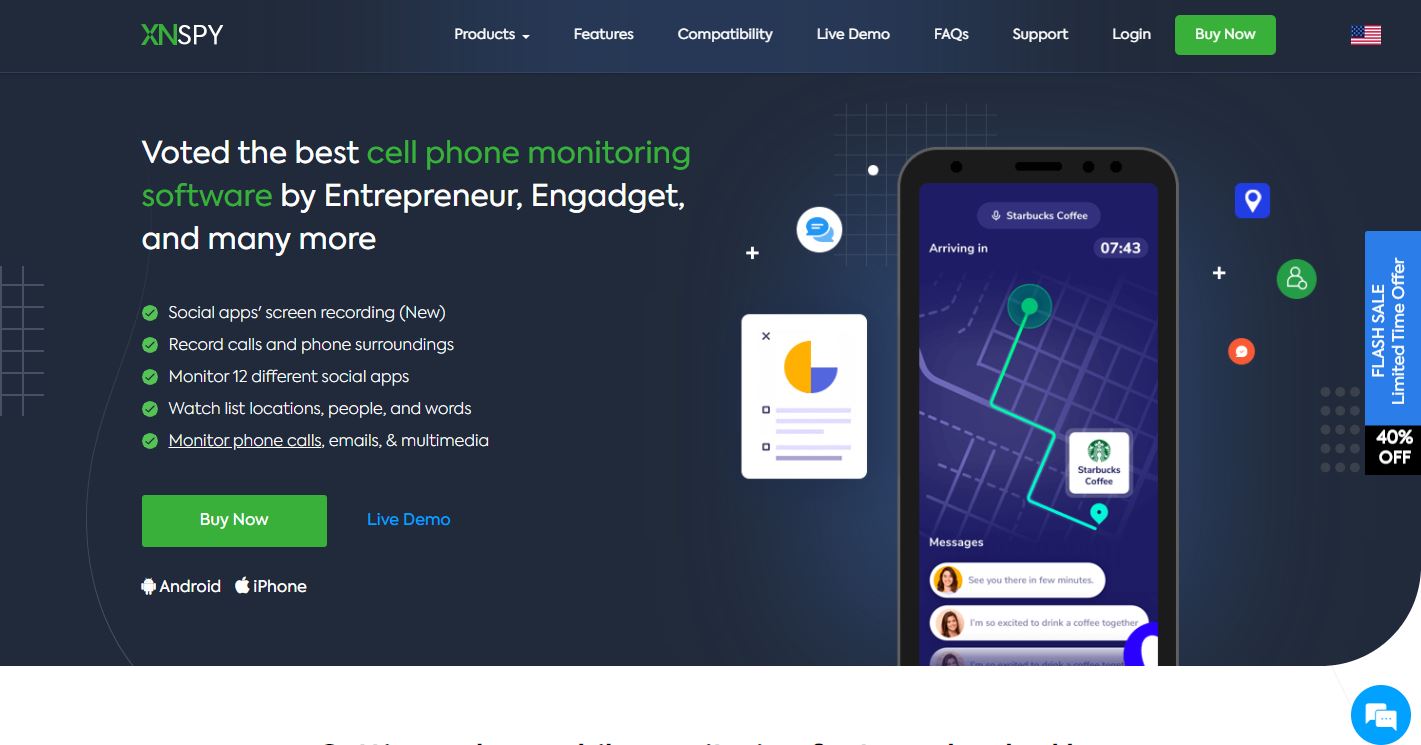 XnSpy is a fully featured mobile spy app with excellent web history tracking tools. It helps parents and employers to monitor website logs along with dates and timestamps. XnSpy app also lets you monitor bookmarked and frequently visited web addresses.
How to see someone's browser history?
Using XnSpy, you can see someone's browser history from a remote online dashboard. First, you ought to log in to your XnSpy control panel. Then, the XnSpy app gives you access to all the browser's activity logs so that you can monitor all visited URLs secretly and remotely.
Price:
The XnSpy offers two subscriptions; basic and premium. The basic edition price starts from $29.99, whereas the premium edition price starts from $39.99.
Compatibility:
XnSpy is a complete app for Android and iOS monitoring. It can track Android OS 4.0 up to the latest versions. On the contrary, all iOS devices are supported by the XnSpy app. However, rooting and jailbreaking are required for some features.
4.iKeyMonitor: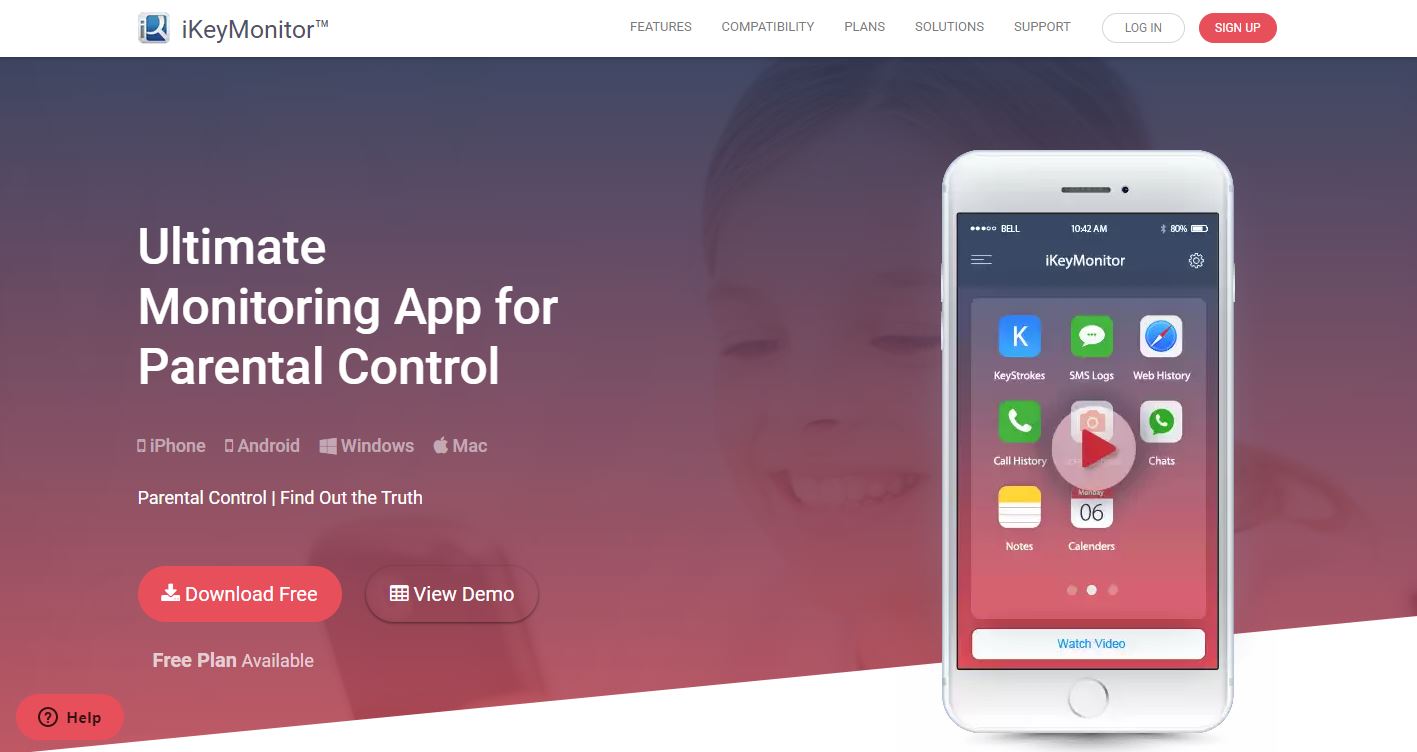 iKeyMonitor is another best internet history tracker with advanced and quality monitoring tools. It helps people to keep tabs on cell phones and tablets devices of their target users. It records every single web browser activity and allows you to monitor browser history under complete stealth mode.
How to track someone's browsing history?
To track someone's browsing history, you can use the iKeyMonitor app. The iKeyMonitor app constantly records all URLs visited by your target user and sends the recorded details to an online dashboard. So users can just log in to their iKeyMonitor dashboard and view the target's browsing history in real-time.
Price:
The iKeyMonitor app is basically free. Users can subscribe to it and monitor internet history free, without spending any penny. However, you can get add-ons features by spending a few dollars.
Compatibility:
iKeyMonitor can track browsing history from Android and Apple devices. It can help you monitor the browsing history of Android 2.3+ devices. For iOS, it offers both jailbreak and no-jailbreak versions. You can track all Apple devices with iKeyMonitor.
5. MobiStealth: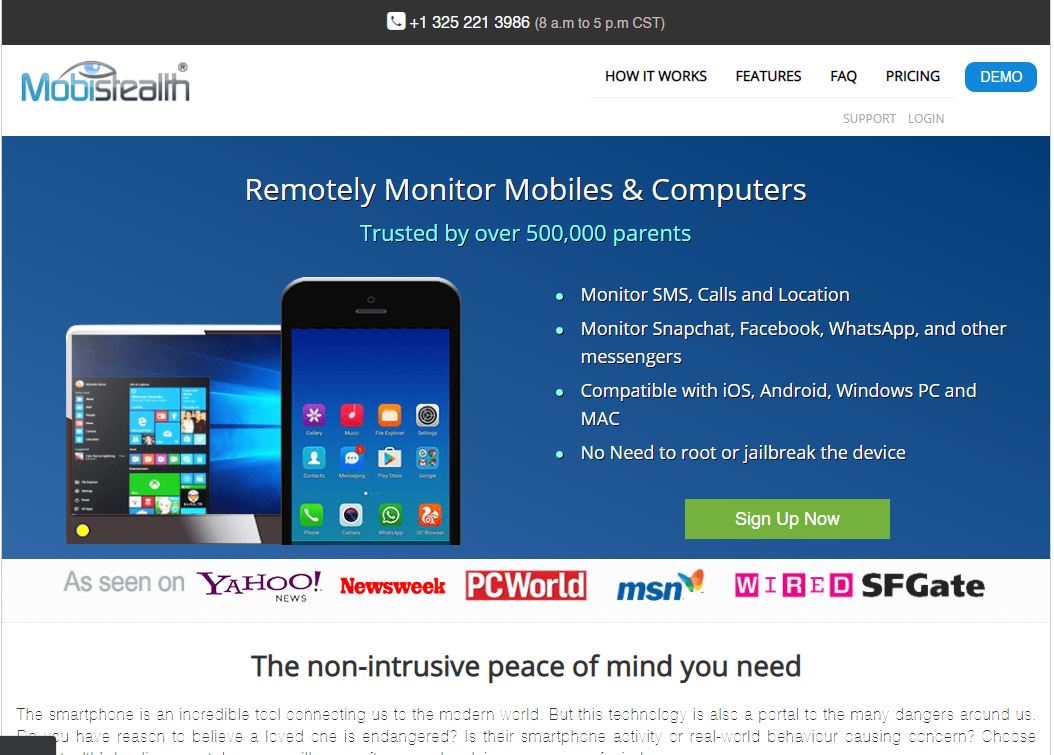 MobiStealth is another web browser tracker app that helps parents view the browsing history of their kids' smart devices actively. This app also enables employers to monitor browsing logs of company-owned smart devices. Besides, it is a valuable spy tool to monitor cell phones and tablets with complete remote and secret access.
How to find someone's search history?
To find someone's search history, log in to the MobiStealth control panel. Then, you can find the complete search history of your target phone or tablet from the "Web Browsing" feature. It will show all visited websites URLs and bookmarked websites along with dates and timestamps.
Price:
Users get to choose between MobiStealth Pro and Pro-X versions. The MobiStealth Pro version price starts from $59.99 for Android smart devices. However, the Pro-X version price starts from $69.99. MobiStealth offers a single subscription for iOS devices that costs $49.99 for 3-months. The computer license price starts from $59.99 for 3-months.
Compatibility:
MobiStealth app supports all Android devices. For iOS monitoring, you can track browsing history on iOS 9.0 or higher devices. MobiStealth is also compatible with desktops, e.g. Windows and macOS computers.
Part 2: How to Look Up Someone's Search History without an App?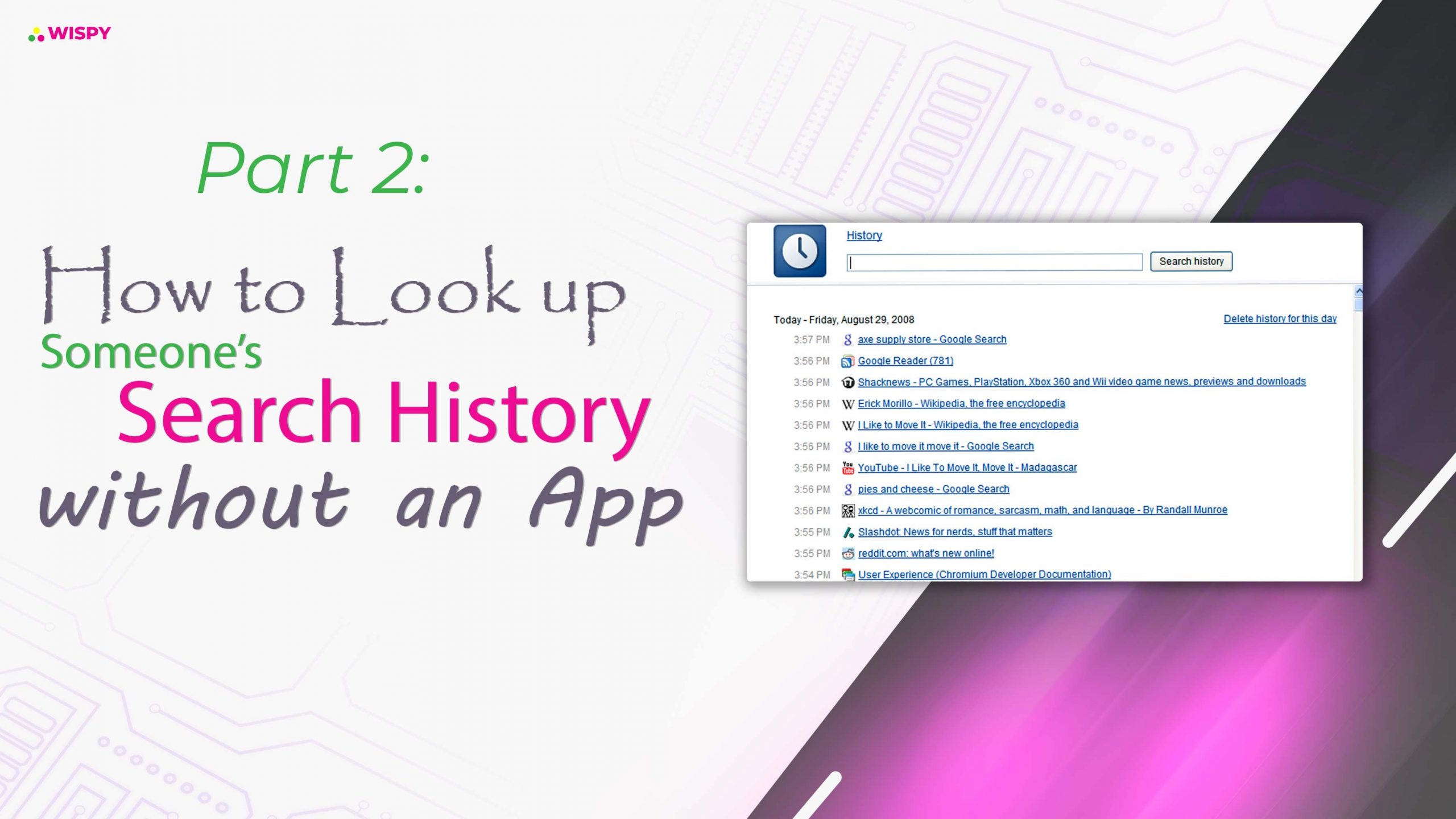 Sneaking into someone's browsing history without a spy app is very difficult. There are too many risks involved that can destroy your relationship with the target user. For instance, your target user may consider it as a breach of privacy and stop trusting you.
However, if you really need to check someone's browsing history, there are a few methods that may help you.
Here is how you can check browsing logs of someone's device without using any spy app.
1. Ask Your Target User to Let You Check the Browsing History:
Well, if you can't risk your trust relationship with the target user, you have to play it safe. You can ask the target user to hand over their device so you can search for something online. This way, you can open the mobile search engine and check the browsing history.
2. Sneak into the Target Device when its Owner is Away:
It is very challenging to sneak into someone's device in their absence. You have to seek chances to get access to your target device when your target user is away. While checking the device in such a way, there would be a constant threat of you getting caught up in the act. And if so, it would not only create trust issues but also damage your reputation as an upright person.
It is very challenging to sneak into someone's device in their absence. You have to seek chances to get access to your target device when your target user is away. While checking the device in such a way, there would be a constant threat of you getting caught up in the act. And if so, it would not only create trust issues but also damage your reputation as an upright person.
How to See Someone's Safari History?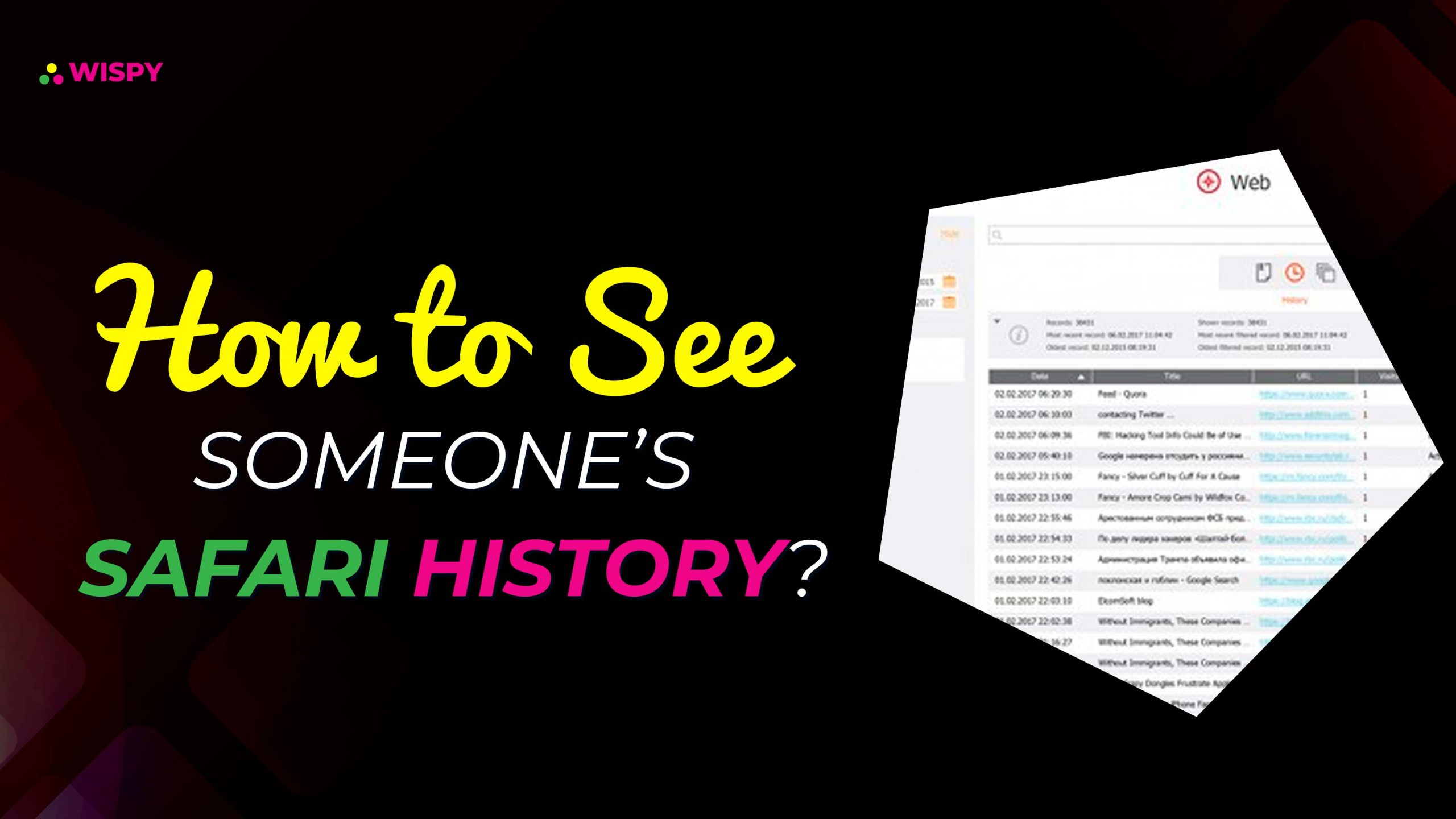 Unlock the device.
Tap on the Safari app icon; it appears like a blue compass icon with a red and white dial inside it.
Now, tap on the book icon.
Now, you need to tap on the clock icon appearing at the top of your target device's screen.
You can now monitor the visited websites from your target iOS device.
How to Check the Browsing History of Another Chrome User?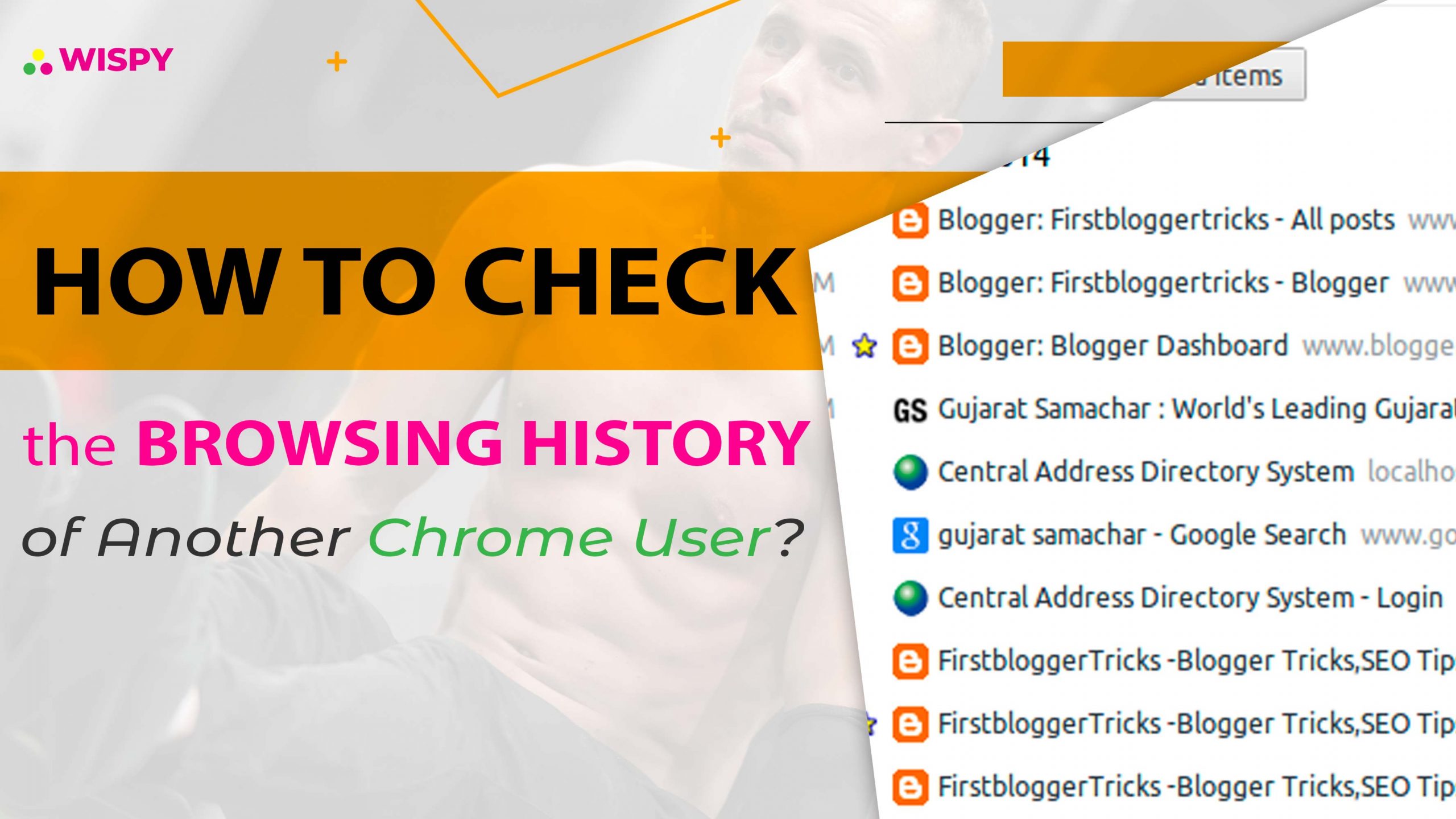 Unlock the device.
Open Chrome app.
Tap on 3-dots as known as "more" from the bottom right corner.
From the menu, tap on history.
From here, you can monitor chrome web history logs.
With all such information regarding methods to track browsing history and apps for monitoring internet activity, you must be confused over what route you should consider.
Don't worry, as we have a bonus section for you. Continue reading and explore the best way to monitor the browsing history of someone else's phone.
BONUS: The Best OPTION – Access Someone Browsing History with TheWiSpy App: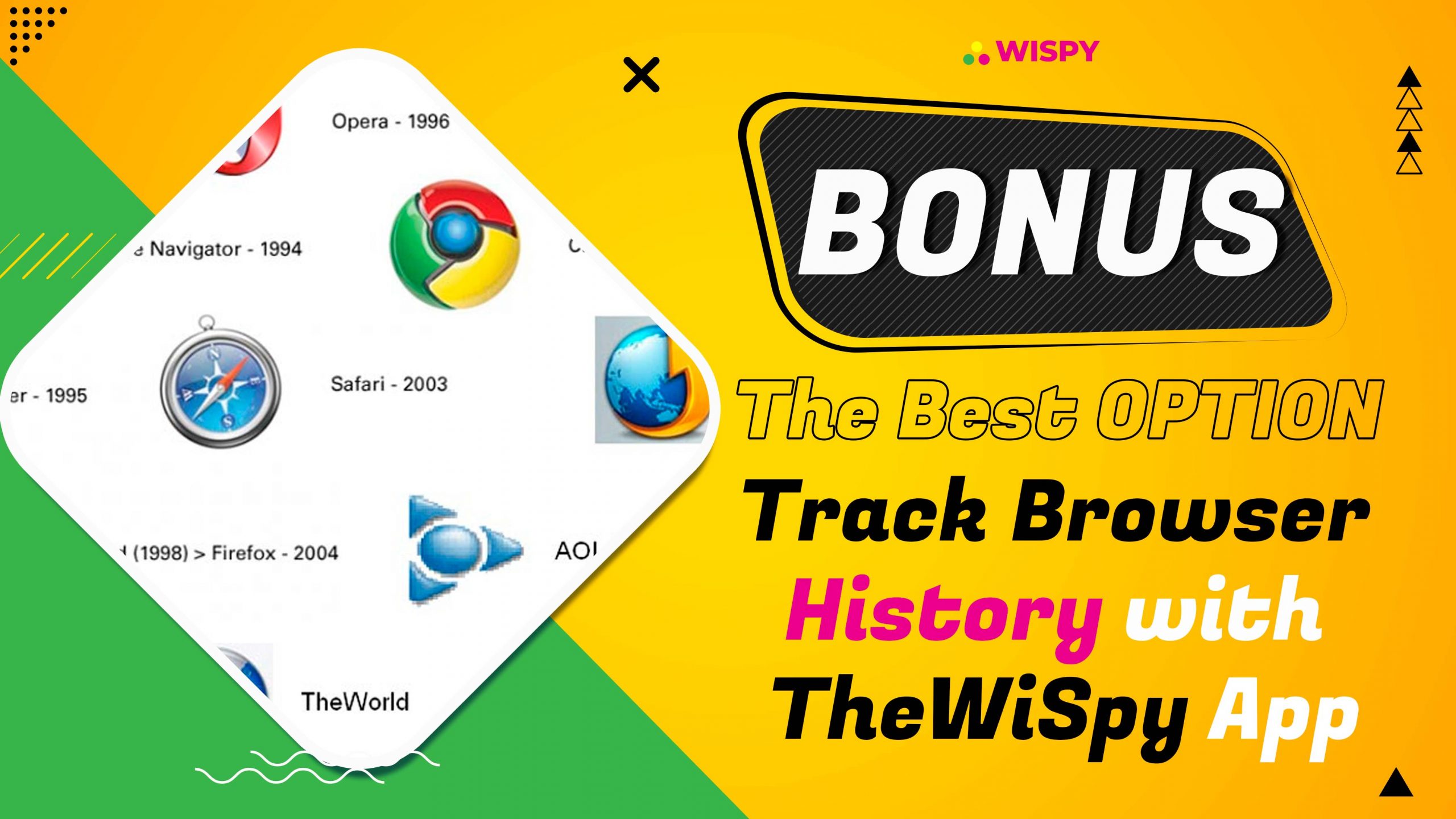 As mentioned above, TheWiSpy is the top spyware application effectively used to track the browsing history of smart devices. For people who don't know how to track browsing history, TheWiSpy app is a lucky break. It is a user-friendly spy app that tracks web browsing history and records internet activity in real-time. Be it social media monitoring or call recording, the TWS app can help you monitor everything happening on your target user's device.
Compared to other phone tracker apps, TheWiSpy app is an easy-to-install and affordable solution that anyone can get. It is best suited for parental monitoring and workforce tracking.
Here are a few qualities of TheWiSpy spyware app:
High-End Functionality:
TheWiSpy is a spyware application offering 30+ spy tools at affordable prices. All TheWiSpy features are fully functional and deliver real-time results. The TWS app provides reliable and advanced spy tools that only a few spyware apps offer. It lets you record surrounding sounds, control camera activity, monitor keystrokes, and track other mobile activities with complete remote access. Further, TheWiSpy app can be used as parental control and an employee monitoring tool.
No Rooting Required:
Unlike other spyware applications, TheWiSpy has no demand for rooting the phone/tablet you want to monitor. Instead, you can enjoy all its features on non-rooted Android smart devices.
24/7 Active Customer Support:
TheWiSpy support team efficiently answers all product-related and technical queries. The support team is available 24/7 to resolve customer issues in real-time. In addition, you can contact TheWiSpy via chat, call, or email support.
Easy Installation:
TheWiSpy app is a ready-made spy tool to monitor Android smart devices. It offers an easy installation process that only takes 4-5 minutes to get completed. Furthermore, there is no prerequisite of rooting the target device, which means that you can install the TWS app without any hassle. Moreover, TheWiSpy provides a step-by-step instruction manual for installing the spyware on the target device.
100% Stealth Mode:
TheWiSpy is a non-intrusive and undetectable Android spyware. It operates from the back-end of the smart device by interacting with the device OS. Moreover, TheWiSpy app allows its users to hide the spyware icon from the target device's home screen so that no one could detect its presence. It is hidden spyware that guarantees 100% stealth mode to ensure secret spying.
Top Features of TheWiSpy: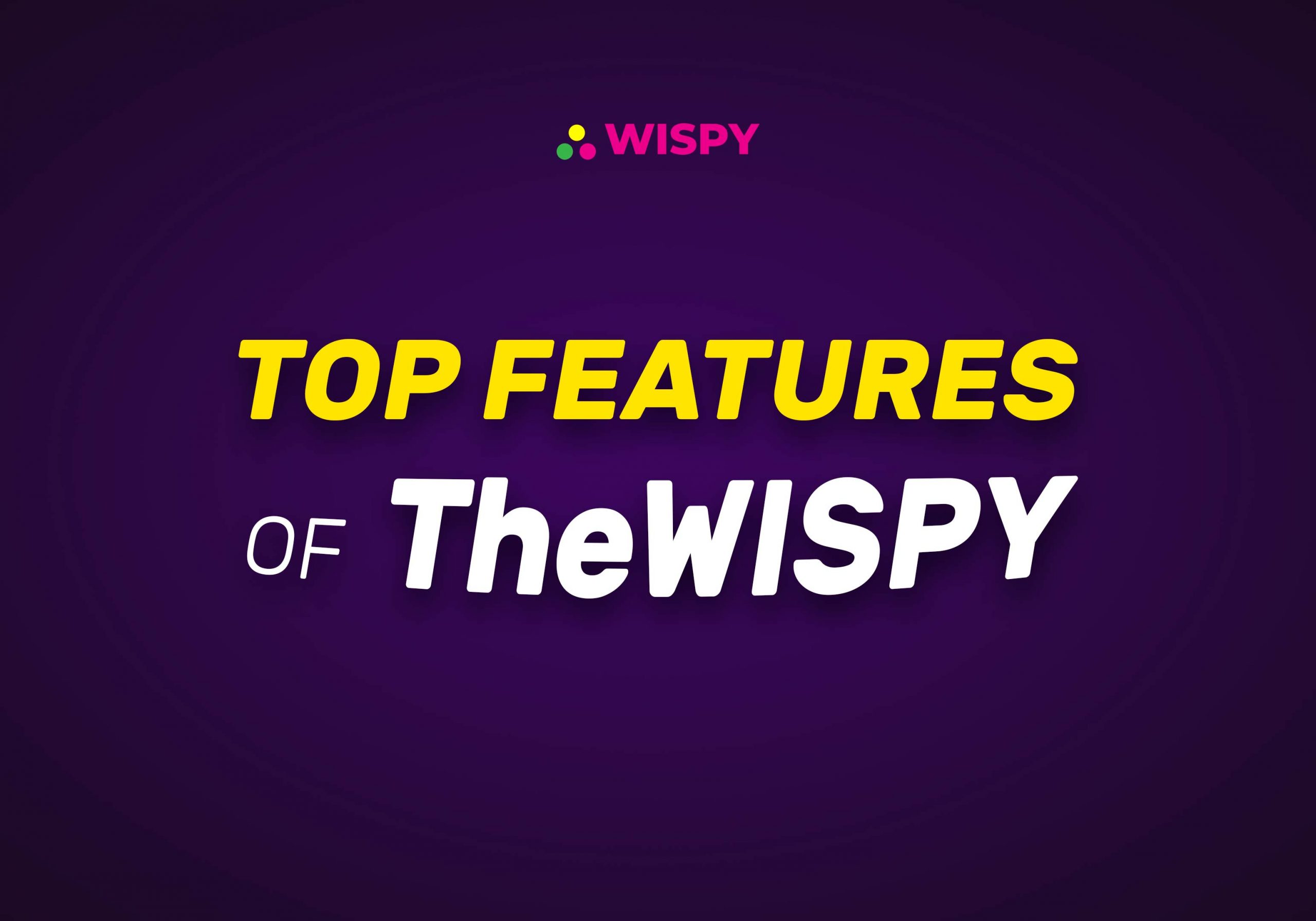 TheWiSpy app comes with a diverse range of features. Along with the browsing history tracking feature, the app delivers other spy tools to monitor cell phone and tablet activities in detail. Here, we will elaborate the best features of TheWiSpy that are in utmost demand.
WhatsApp Spy – Monitor WhatsApp conversations. Readout all chats and spy on WhatsApp call logs.
Call & Surround Recording – Control microphone and record calls and ambient sounds. Listen to the target's inbound and outbound calls—also, tape ambient noises and chats with surround recording.
Call Blocking – Restrict phone calls from unknown wrong numbers. Block people who harass or tease your target user with a call blocking feature.
Text Message Monitoring – Read text conversations and track inbound and outbound messages in real-time. Spy on draft messages and retrieve deleted conversations with the text message monitoring feature.
Contacts Monitoring – View address-book and monitor complete contact list. Delete
Call Logs Tracking – Monitor frequent callers, call history with dates and time stamps. Track inbound and outbound call duration as well.
GPS Tracking – Know the whereabouts of your target user with GPS tracking. Trace the live locations, routes taken and visited addresses.
Geofencing – Bound geo-zones and mark them as safe and unsafe localities. Get alerts on your target user entering or exiting the specified area.
Camera Spy – Control camera activity by remotely sending commands. Take pictures or tape videos from the target device.
Multimedia Monitoring – View all saved, captured, and recorded multimedia files: monitor photos, videos, audios, and documents stored on your target device.
App Monitoring – Track application usage and monitor frequently used apps. Get a complete report on app activity.
Screen Recording – View real-time screen activity by taping the screen of the target phone or tablet. Monitor social media actions, text messages, and other online/offline activities remotely.
Concluding Words:
If you search the internet, you may find many web history tracker apps that claim to provide the best of the best services. But, spending money on the wrong spyware can cost you much more. That is why we recommend you to opt-in for the world's best internet history tracker app TheWiSpy. We have mentioned the top 5 browsing history tracking apps in the above section. TheWiSpy is the leading Mobile tracker app that can track browsing logs and internet activity to keep you updated with the online behaviour of your target user. For example, parents can monitor kids' search history, while employers can track employee internet usage during working hours.