Android Phone Remote Control App- Do's and Don'ts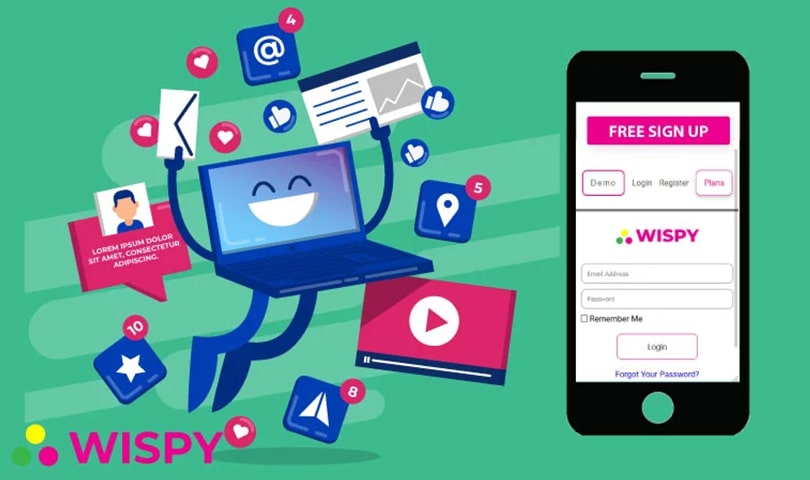 Are you interested in Android phones remote control monitoring?
Do you know that snooping or spying phone is illegal?
Well, there is always a way around.
If you want to spy on your kid's or employee's phone, you can do it legally.
Let's find out how.
Mobile phones have become a necessity in our lives. No one can ever think about going anywhere without their cell phones. If you look around, you will see that Android users are more common than any other OS. Android smartphones offer affordability and flexibility that make people attractive to this operating system.
In fact, the Android mobile phones are like mini-computers carrying all our important data including documents, pictures, contacts, etc. That is why no one wants to compromise the security of their cell phones.
If we talk about Android phone remote control, most of you will think that it is bad to breach someone's privacy.
But what if you have to spy on the mobile devices to save your kids or business from dangers?
It would be justified.
But spying on someone's phone still has some set of laws.
In this article, we are going to cover some do's and don'ts of Android phone spying to help you monitor the cell phones of your teens or employees.
Android Phone Remote Control App– Why Is It Risky?
The search engines receive queries on how to spy on Android phones without rooting on a daily basis. People want to know ways of monitoring the Android devices of their loved ones. The curiosity is never-ending because the internet world contains so many threats that one could ever think of.
It is right to care for your family and business but keep in mind if you spy on someone without their acknowledgment, it will cost you a lot.
Let's find out what things you should consider for the android phone remote control app and what to avoid while doing it.
Android Phone Remote Control – How to Do It?
Do you know that 82% of high school teens are smartphone users?
Stats show that 2.5 Billion active Android devices are now being used worldwide. On average we spend around 3 hours per day using our smartphones. Well, it seems normal nowadays, but when it comes to the security of juveniles, monitoring mobile devices comes first in a parent's mind.
So, if you are finding ways to monitor Android phones without suspicion of your child or employee, here is what you should do.
1- Ask Whatever is Bothering You:
Before jumping to the conclusion that spying is the only way to save your day, try to solve the matter by making a conversation.
For instance, parents should talk to their kids about how their day went, what they did, whom they met, etc. Knowing about your child's friend circle relieves you that your kid sits in good company.
In the case of business, if the employers find any of their staff members disobeying company rules or showing non-seriousness, then there is always an option to give the deceiving employee a warning.
Note that you have to try to sort out the matters by a healthy conversation at first. If you still get worried about your business then go for the next step – Cell phone monitoring.
2- Get an Android Spy App:
Android spy is an ultimate surveillance app to provide you with complete remote access of your target Android phone. All you need is to follow these steps to control Android phone remotely:
1- Buy a reliable Android spy software e.g. TheWiSpy
2- Install the Android spyware in your target device
3- Login to the App dashboard and start spying
Well, there is nothing easier than monitoring someone's digital and physical activities with mobile spying software.
3- Consent Matters:
Do you know spying on someone without their knowledge is a crime?
Well, whether it is your kids or employees, secret spying is illegal.
Parents must tell their kids that their activities are being monitored for their own safety. If you tell your kid about the harms and dangers of the online world and the physical world he/she might not mind being monitored. But if the kid finds out that you are secretly spying, then it may damage parent-child trust.
For businesses, employers must mention cell phone monitoring so that their employees can acknowledge it. If you do it secretly, then it will be considered an invasion of privacy.
Many people ask queries about spouse monitoring. One way or other, spouse spying is never legal. You can track the Android phones of your family, but in that case, too, you need the consent of the target user.
4- Beware of Anti-viruses:
Most people install antivirus software for the protection of their digital devices.
Well, if you are planning to spy Android phone, make sure it does not run any anti-virus software.
The reason is simple, anti-viruses detect that a third-party app (Android spyware) is going to interact with the target device OS. Thus, not allows the spyware to work properly.
That's why you have to uninstall the anti-virus software from the target device before installing Android spyware in it.
Now, let's see what you shouldn't do while spying on someone's phone.
Things You Should Avoid While Android Phone Remote Control:
Spying or stalking someone is never considered as an ethical activity. If you are spying on someone's phone make sure you don't do the following things;
Do Not Use Android Spyware for Blackmailing Purposes Never Monitor Someone's Phone Secretly
Don't Even Think of Spouse Monitoring
Do Not Neglect the Policies of Your Spyware
All of the above-mentioned points must not be tried when spying on Android devices, whether of your child or employee.
Note that, you must not intrude the privacy of someone when monitoring their phones. Try to respect the privacy of the target user and only monitor things that bother you regarding cyber and physical security.
Conclusion:
The practice of using Android spyware is common these days. Several free hidden spy apps for Android like TheWiSpy are offering cutting-edge mobile monitoring features so that people can easily spy on their target devices. But, to keep the spying game safe, the end-user must follow the do's and don'ts regarding Android phone remote control, otherwise, there are a lot of risks that invite legal troubles.