5 Unsafe Apps That You'd Never Allow on Your Kid's Phones
Posted in Parental Control by admin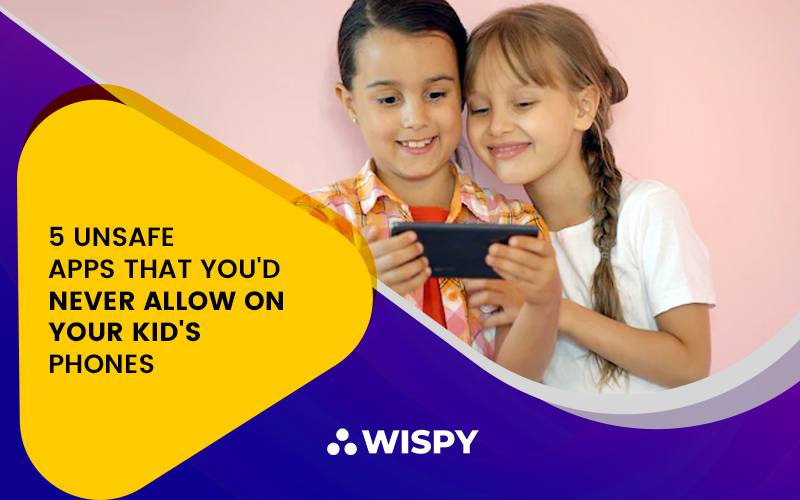 Technology gives us great opportunities to connect with anyone. You can just turn on your cell phone, dial a number, and talk to anyone. But unfortunately, the same technology which tells us about our beloved one's safety, is also the source of many unsafe apps.
It is simple that young kids learn technology faster than their parents. Many social messaging apps help your child interact with their friends, or if your children spend most of their time on these platforms, they must have many online friends. The primary issue about these types of platforms is that no one is controlling them. Whenever you open the internet, a new trending messaging or social app is available. As a parent, you need to be vigilant about unsafe apps that can harm your child. Let's discover some.
Why Should You Watch Out for Unsafe Apps? 
You should know if your child is using dating apps or unsafe apps. Using advanced technology, you no longer have to look after them outside of the house. Bad boys not only harass girls on bus stands or in school. They have access to different social media apps where they put fake information about themselves to easily lure young girls.
Let's take a real life example. In 2013, a 12-year-old girl was seduced by a 21-year-old random man. You can not imagine that person used a Whisper app to trap her.
Whisper app allows users to post anonymously, and you can also chat without revealing any information. That's it, no protocol, zero record, invalid data, and you can talk to anyone. Predators can use this app anonymously to meet their prey and take benefit from them.
Stats of Unsafe Online Apps Usage Among Teens:
When you provide a smartphone to your children, you give them a free key to access the entire globe. They can explore many unsafe apps, some of which are full of anonymous users. Your kids can communicate with them, leaving no record. Even tech genius parents can not find out information from such apps.
In 2021, six children out of ten between the ages of 5 to 15 were using at least one social media platform or they have a profile on these apps or websites. Internet matters conducted research about it in which they asked to fill up a survey form ten thousand children. The result shows that 62% of social media users are 11 to 15 years old. Although these apps have a limit of 13 or above, they do not have any resources to check users' age authentically.
There are 50,000 sex predators online on these platforms every day. Roughly 37% of online users between 12 to 17 are bullied on a regular base on online platforms. Children aged 11 years post at least 26 photos, chat with strangers or attract approximately 100 people.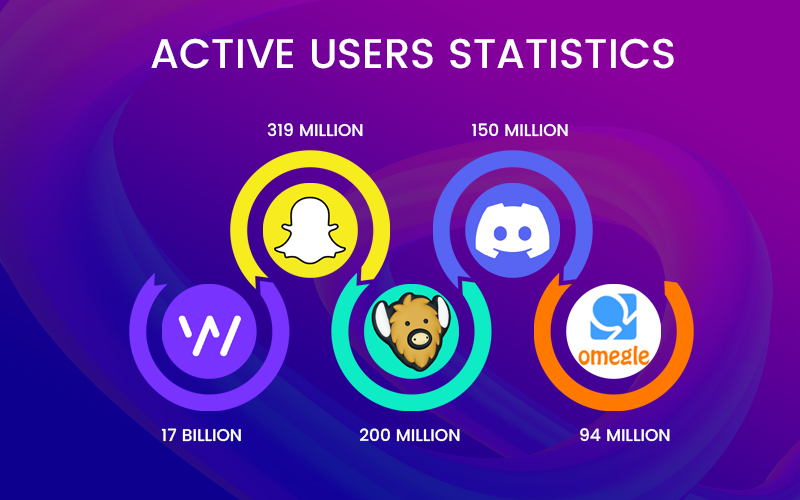 Finding out which app is harmful to your kids is a complex task, so we are here to help you. We have listed 5 unsafe apps for kids, in the following section. Not only this, we also mentioned an effective solution to protect your child straightforwardly later in this article.
Whisper:
It works on a simple algorithm to upload any post anonymously, or you can chat namelessly with a person or in a group. It is like a confession app where everyone shares their feelings, problems, or fantasies.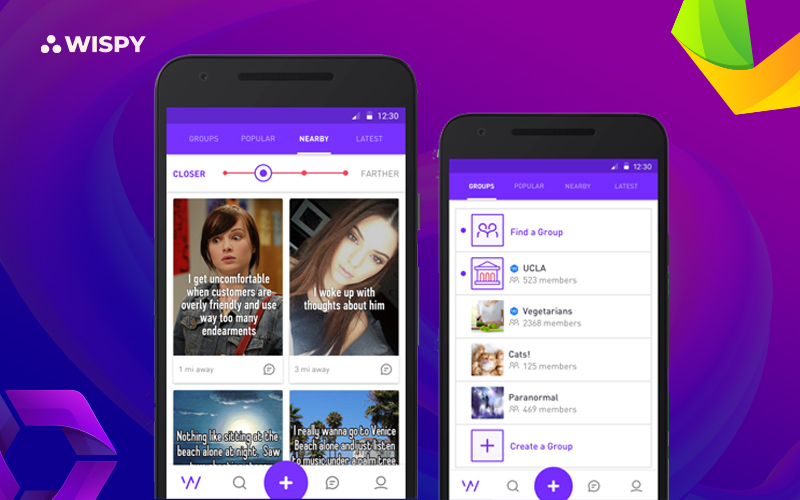 Reason Whisper is an Unsafe App: There is no data sorting, it doesn't have any information from users, and many people use this app to seduce people through inappropriate chats or pictures. It is easy to share nudes or adult content with anyone without revealing personal details. The most dangerous part of this app is its grouping feature, which merges your chat with nearby users. It gives a full opportunity for sex predators to step into your child's phone or take advantage of them. Although Whisper is for only 17+ children, they add IDs between 15 and 17, and they have no authentic way to determine the user's correct age. There is also a meetup section where you can share your private thoughts or bully someone. Most confessions are about sex, inappropriate videos, nude photos, or fake stories to seduce someone. Whisper is full of grim confessions that tell you how to betray parents and teachers or it encourages discussions on instability, anxiety, stress, horror and much more.
Snapchat:
Famous as a social media platform to upload stories, chat, or its crazy filters. Snapchat messages disappear after 24 hours. It claims that the app removes the story forever after a specific time.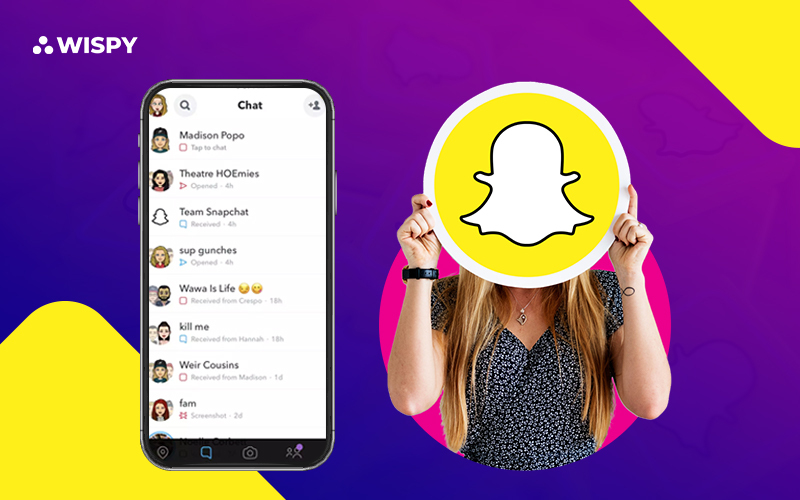 Reason Snapchat is an Unsafe App:  Most parents know about it, and some are also users, but you never hear about the drug seller on Snapchat. Yes, many drug or nicotine dealers are using Snapchat. Because it is an open market for them, or they can easily upload stories or send messages to teens. Dealers think it is safe to use Snapchat than chatting or emailing inexperienced youth on any other platform. Snapchat is most famous among youth for its disappearing messages features, but children have no idea how harmful it is to them. There are many tricks to save their messages. If your teen mistakenly trusts someone or sends their photos, the perpetrator can use them for bullying. 70% of teenagers report that an anonymous person is circulating fake news about them. The most horrific feature of Snapchat is its Snap maps. If your children allow others to watch their location, then all cyber predators can see real-time location with the help of this; not only that, if they zoom in a little, they can track the accurate structure of the house with street or block numbers. How terrified is that?
Solution:
TheWiSpy app helps you read Snapchat messages and conversations remotely. You can even monitor messages that have disappeared from Snapchat. How amazing is this? TheWiSpy  Snapchat revealer empowers parents to track chats and contacts on their kids' Snapchat account secretly. Buy Now and get amazing 40% off on all its subscriptions.
Discord:
It is a vast gaming server where you can chat with your friends or join groups; like Slack or many virtual chat rooms. Teens use it to talk about gaming and join online servers.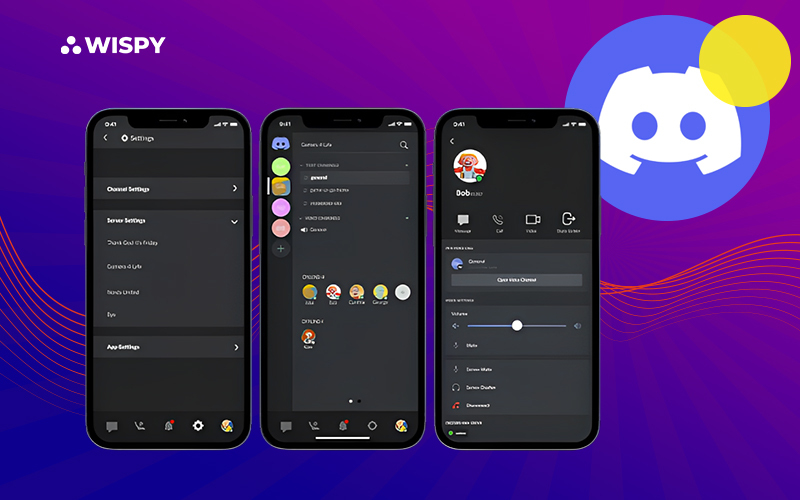 Reason Discord is an Unsafe App:  Discord is a chat room where children join servers or make friends. There are many channels on different servers; kids can be involved in gaming, or join friends or family server. But this is not that simple. There are channels full of adult content, inappropriate pictures, porn, and bullying. Now it is on children which content they want to access because all are easy to watch. The latest user report of Discord shows that 32.8% of customers faced harassment, of which 11% are victims of cybercrime and 8% of bullying, which makes Discord in the top 5 dangerous apps for children. It is not only a texting platform; you can also do audio or video chat. People can start private groups where no one monitors what is happening, or anyone can join that group. It is easy for kids to involve in adult groups and get access to inappropriate-content. It is not suitable for the mental or physical health to get exposed to 18+ videos or pictures at an early age.
YikYak:
If we told you that you could post, comment, chat, or even call in a 1 to 5-mile radius around you, and this is all anonymous, you'll be stunned. This most dangerous app can do that. YikYak can convert high school or school into a virtual symposium where anyone can bully, harass, comment, tease, and do body shaming. All students can read or watch it.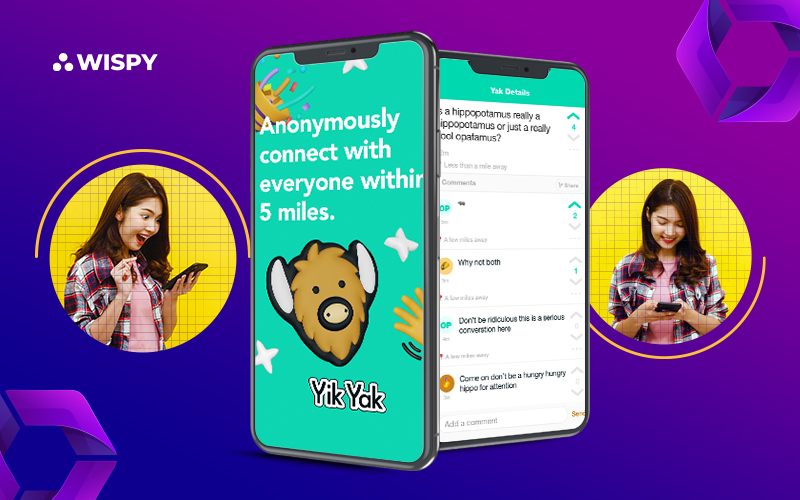 Reason YikYak is an Unsafe App:  This app introduction is enough to save your children from it. YikYak app is so harmful that they launched it in 2010 and became famous in US schools in 2013. After things get out of hand, App Store or many online platforms deleted this application data. iPhone blocked this app permanently. YikYak developers shut down the application in 2017. But YikYak came back in 2021 with some more upgrades in the system, or you can say to cover up. Because they are doing the same thing, but now they remove adult content, take notice of reported accounts, upvote or devote system, and introduced new community guidelines. With all these, you can not offer your children a key to using this toxic app. They do not work on anything about threats. Predators can seduce anyone anonymously, post comments, like, and dislike, all with nearby people.
Omegle:
A platform where you can talk to random people worldwide but not only chat or voice call; you can do live video chat as well. There are 23.5 million people on Omegle every week.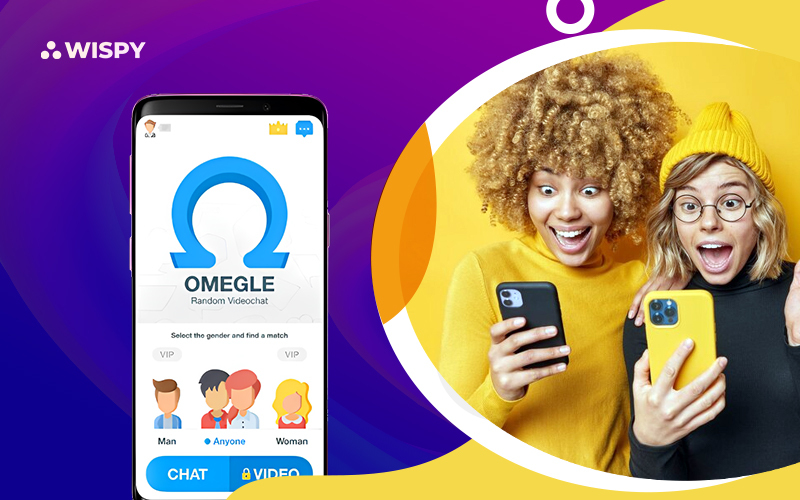 Reason Omegle is an Unsafe App: First of all, anonymous apps where no registration is needed, or you can use your fake information to log in is a harmful for children. Because no-one knows about other users, the person can be a sex addict, child abuser, or drug dealer. So always protect your children from all anonymous chatting apps. If we talk about Omegle, 33 active users visit it every second and 3.35 million in a day; these all are strangers to each other. The algorithms randomly pair users for live video chatting. Many offers link to live porn or are also full of perverts searching for live sex partners. This app is not for children or teens; you can not imagine what comes next. Your kids can encounter adult videos or someone doing something improper in front of a camera, you could not imagine.
What should we do now?
After reading this article, now you are thinking about what we should do as parents to control or protect our children from these dangerous apps. We recommend our readers follow some tips to keep their kids safe from internet threats.
Talk With Kids
The easy way to protect your kids from internet threats is to talk about what is happening in their lives. What new friends they meet, what apps they use, and talk about their favourite apps. You must refrain from grounding them or ban the use of a phone as teens also want to pass the time, play games, make online friends, share their thoughts or express themself. But make sure they have not shared their address with anyone, read their chat, monitor apps, and discuss internet threats with them. You can build rules like weekly parent checks on phones or check if any new app is downloaded without parent permission—encourage no passwords on kids' phones, screen time, or no late-night phones.
Use Parental Control App 
As a child, they want their space, you are not nosy all time, or teens are incredibly possessive about their private life. If you want to control your kid's phone, the simple way is to use TheWiSpy parental control app. You don't always have to stalk children's phones; only install this application on their Android phone and sit back relaxed. It provides you with their location, social media, screen activities, gallery, camera, and calls; in short, it is your children's safeguard when they are alone with a phone. If you want to know anything about your children, the answer is TheWiSpy.