XnSpy Review 2022 [Updated] – All About XnSpy Mobile Monitoring App
Posted in TheWiSpy alternatives by admin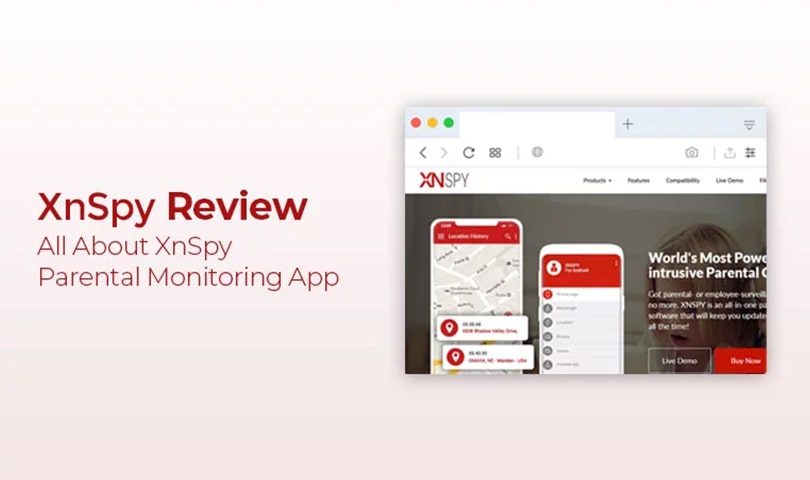 If you are a parent seeking the XnSpy review on the parental monitoring app's reliability, you have come to the right place. XnSpy is a powerful parental control app that helps parents control the mobile space of their kids. Whether cyberbullying or dangerous online challenges, parents can now monitor everything with the XnSpy mobile monitoring app.
On average, XnSpy review, the app has a 3.1-star review on the website trustpilot.com.
Mixed customer reviews, the audience's opinion might confuse you.
Here, we are going to discuss everything about the XnSpy cell phone monitoring and tracking app and let you know why this spyware is in such great demand.
We are covering the following headlines in this review;
What is XnSpy?
How XnSpy Works?
XnSpy Compatibility
XnSpy Incredible Features
How to Install XnSpy?
How Much XnSpy Costs?
Who Can Use XnSpy App?
What is XnSpy Exactly?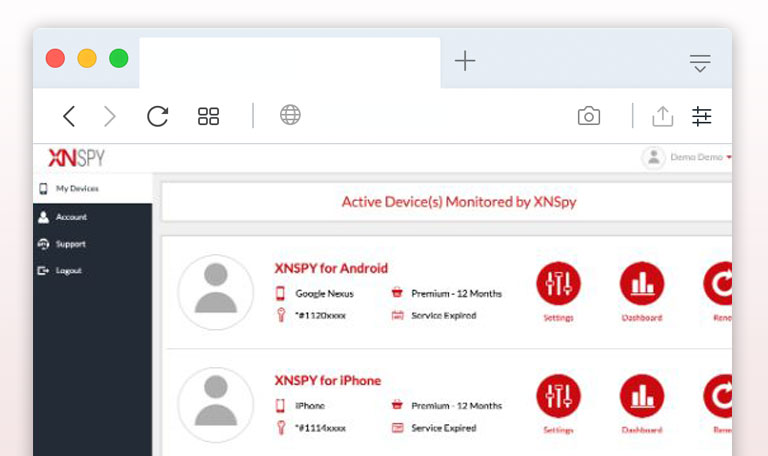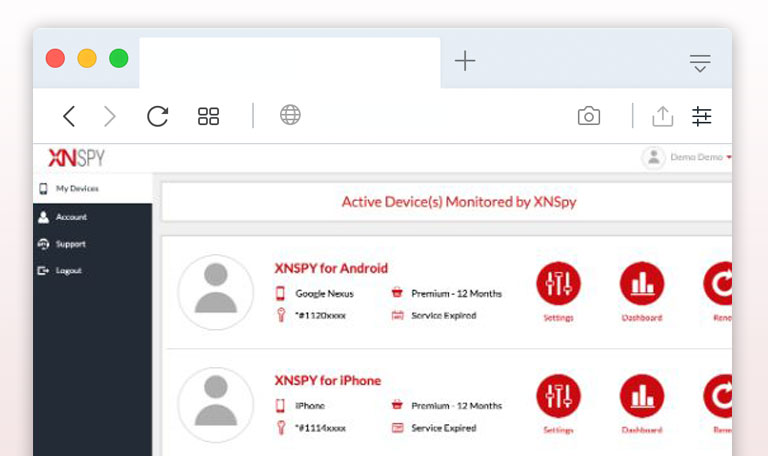 XnSpy is a cell phone monitoring software that enables you to track and record mobile and internet activities remotely. The spyware secretly fetches all the digital activities and uploads the recorded data to XnSpy online dashboard. The end-user can log in to the online control panel and monitor the recorded data secretly and remotely. XnSpy is non-intrusive mobile spyware, which means that the target user can not detect the presence of spyware in his/her mobile device.
XnSpy app is designed to monitor the Android and iOS devices of children and employees.
How XnSpy App Record Data? How Does it Work?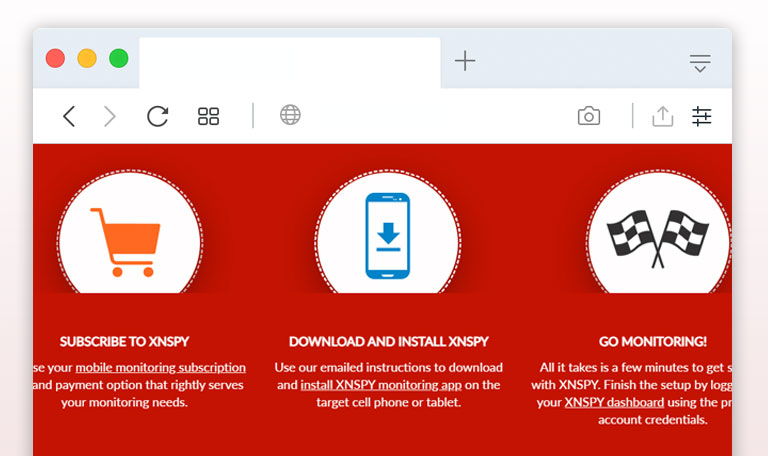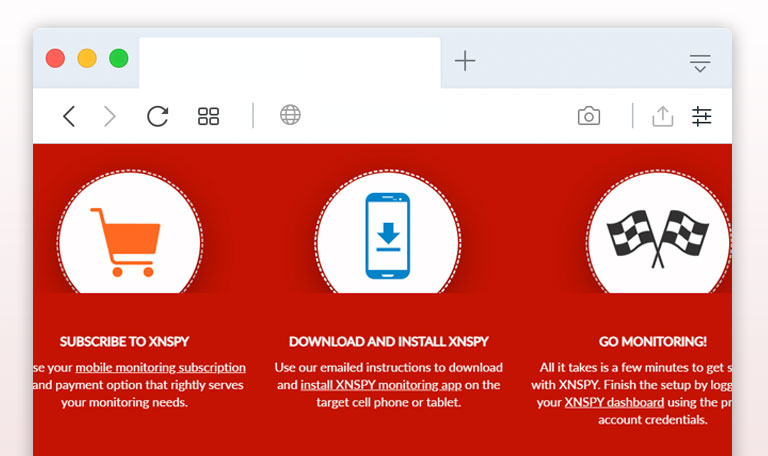 XnSpy app, once installed on the target device, integrates with the operating system and starts recording all the digital details. A stable internet connection is an utmost requirement for the proper functionality of XnSpy spyware.
The XnSpy app is undetectable, which means the app functions in the background of the target device. Moreover, the end-user can also hide the app icon from the app drawer of the target mobile device. Working on stealth mode, XnSpy fetches and updates all the recorded details on a web-based dashboard.
XnSpy registered users can access the online control panel via login and password provided by the service provider. From the control panel, you can monitor all the recorded files and manage the screen usage of your loved ones.
XnSpy Compatibility – Which Devices Are Supported by XnSpy App?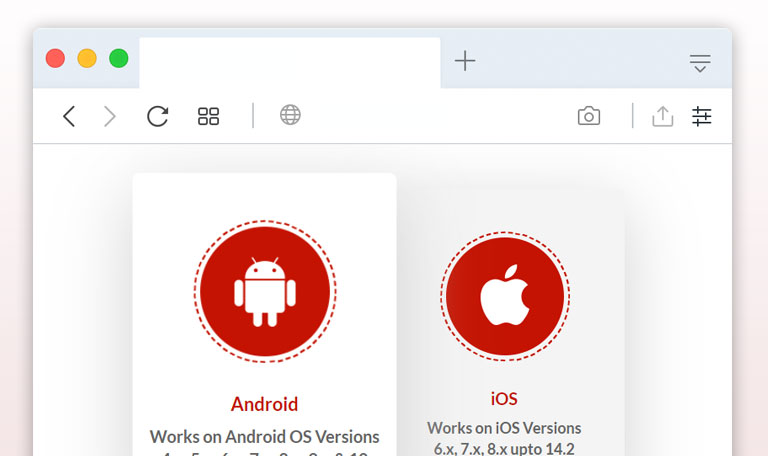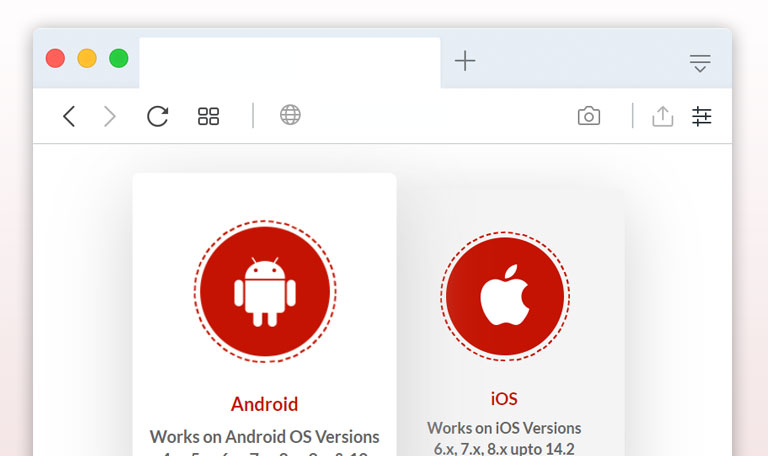 Purchasing a spy app that does not show compatibility with your target device is a waste of money and time. Before you buy any mobile monitoring solution, make sure that it supports your target device OS version.
XnSpy supports several Android and iOS devices.
Here are complete details of XnSpy app review, which supported Android and iOS versions.
Android Supported Versions: 4.x, 5.x, 6.x, 7.x, 8.x, 9.x & 10.
iOS Supported Versions: 6.x, 7.x, 8.x up to 14.2.
If your target user changes his/her phone, you can switch your target device. XnSpy offers free device-switching for the first time. You have to pay extra $10 to switch the device for the second time and so on.
XnSpy Incredible Features: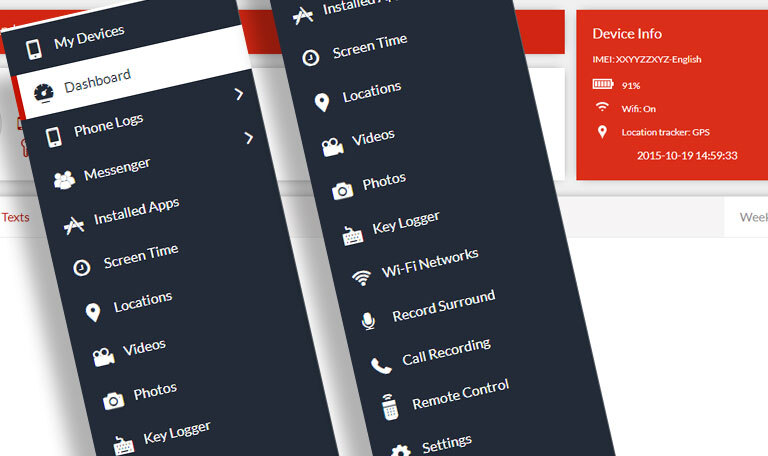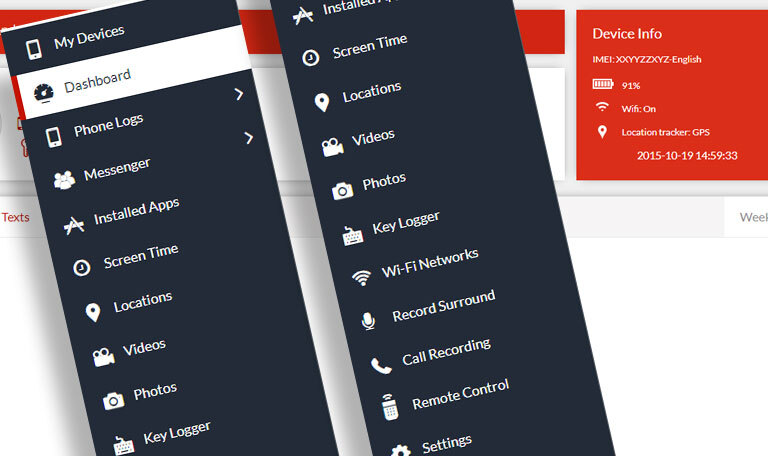 If you are looking for a complete tool to fulfill your monitoring requirements, we assure you that XnSpy can help you.
Let's have a look at the top features of the XnSpy app;
Call Recording, Incoming/outgoing
Location Tracking
Text Message Monitoring
WhatsApp Spying
Surround Recording
Email Tracking
Contacts Monitoring
Screen Recording
Call Logs Tracking
Browsing History Monitoring
And many more!
Additionally, the XnSpy app can monitor Facebook Messenger, Kik, Tinder, and many other social media apps. In simple words, XnSpy is a complete tool to keep track of kids' online and social activities.
Here, we are going to highlight some most demanding features of the XnSpy app. Let's explore some details and see how each cell phone monitoring feature can help you.
Call Recording:
Listening to incoming and outgoing calls can ensure that your loved ones are secure from bogus and fake communities. The call recording feature of XnSpy delivers recorded phone calls, which you can access from a web-based control panel. XnSpy app also gives you a list of top 5 callers and call durations. Moreover, you can monitor the contact details and timestamps of every recorded call.
Location Tracking:
Real-time location tracking is an extravagant feature of XnSpy, enabling you to locate your loved ones remotely. XnSpy GPS tracking locates your target device and provides you a pin location of your kids or employees. The app also delivers tracking logs from where the end-user can monitor the visited places by the target user.
Text Message Monitoring:
From SMS to iMessage, XnSpy can track it all. Using XnSpy SMS tracker, you can read received, sent, and draft text messages on your target phone or tablet. Furthermore, XnSpy reviews shows that it allows you to read social media chats as well. You can read text conversations on Facebook Messenger, WhatsApp, Tinder, Instagram, Skype, Kik, Line, and many others.
Surround Recording:
Surround recording activates the target device's microphone, enabling you to listen to the surrounding sounds and noises remotely. With ambient recordings, parents can make sure if their kids are at school or not. Moreover, companies can find out if their employee is at the worksite or home. Surround recordings can reveal a lot enabling you to listen to the secrets of your target user. But you have to be careful while using this feature. Because if you listen to someone's surroundings without their consent, that would be a privacy violation.
Screen Recording:
According to XnSpy review, here comes the feature that sums up all the qualities. Live screen recording is a colossal feature that allows you to view and monitor everything that happens on your target device's screen. You can figuratively spy on all the digital activities with this feature. For instance, recorded screens let you view the ongoing chat conversations, social media activities, and other happenings of the target phone/tablet.
How to Install XnSpy App?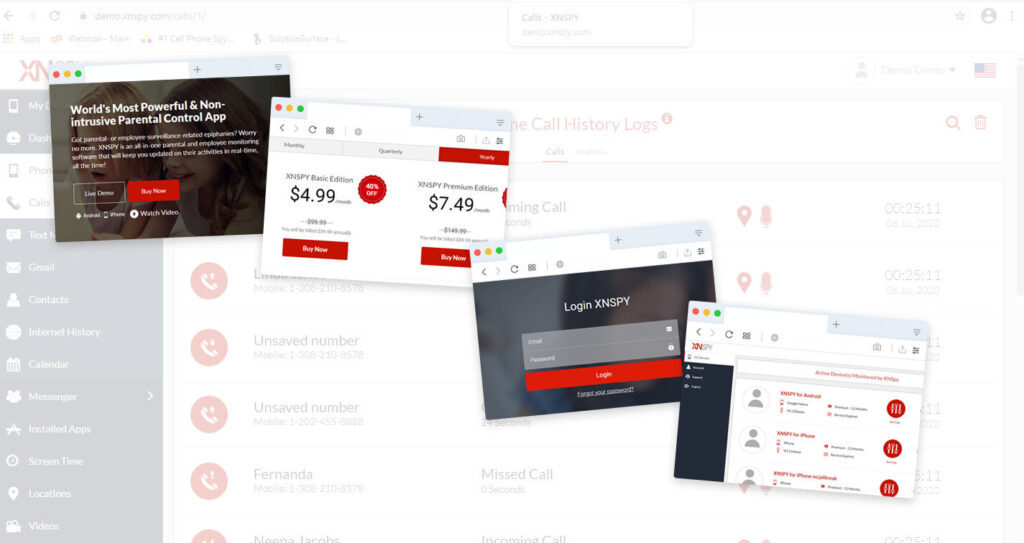 You are required to install the XnSpy app on the target device. And for the installation process, you require one-time physical access to the target smart device. You need to unlock the target device and follow the XnSpy installation guide steps to configure the app on the target device.
How to Install XNSpy on Android?
XnSpy Android installation requires you to install the app physically on an Android target device. Hold your target device, unlock it, and download the XnSpy APK file.
Once downloaded, open the file and configure the app on your target device. You can hide the app icon following the installation process.
How to Install XnSpy on iOS?
If you intend to monitor iOS devices, you must know the Apple credentials. For iOS monitoring, you only need to follow these steps;
Log in to your registered XnSpy account.
Open the dashboard.
Click on iOS (no-jailbreak)
Select iCloud Setup
Enter Apple Credentials on the target device. You may require providing two factor-code to proceed.
Save the settings and monitor every device linked with the provided iOS credentials.
Easy Steps to Install XNSpy on Your Target Device:
Here are the simple steps to install the XNSpy app on your target device;
Purchase the XnSpy License.
Access Your Target Device and Install XnSpy on it.
Log in to XNSpy Dashboard & Monitor the Recorded Files.
Note that, XNSpy offers advanced features, but to avail of those, you need to root or jailbreak the device. Such features include remote commands, real-time location tracking, WhatsApp Chat & Call Monitoring, and Gmail Tracking.
How Much XnSpy Costs?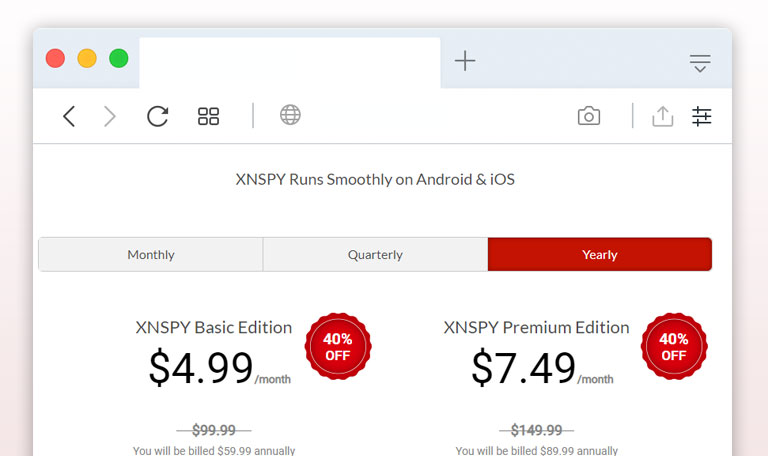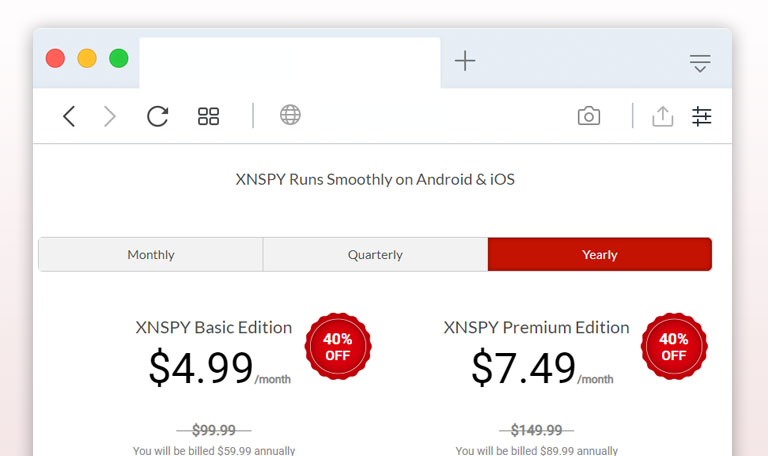 XnSpy review shows that it offers two subscription packages named basic and premium editions. You can purchase monthly, quarterly, and yearly subscriptions as per your requirements.
XnSpy Monthly Subscription
Basic Edition: $24.99/month
Premium Edition: $29.99/month
XnSpy Quarterly Subscription
Basic Edition: $34.99/quarterly
Premium Edition: $49.99/quarterly
XnSpy Yearly Subscription
Basic Edition: $49.99/annually
Premium Edition: $74.99/annually
Is XnSpy Safe to Use? Who Can Use XnSpy App?
XnSpy cell phone monitoring app for android is intended for legal use only. Using XnSpy is legitimate if you have the following purposes;
You need to monitor your kids (under 18 years).
You require monitoring your employees.
Remember that you must ask the consent of the target user about the monitoring activities. Else, secret spying will be considered a breach of privacy and can cause you a hefty penalty.
The Final Words:
In conclusion, XnSpy is a decent app for monitoring children or tracking work phones. The app gives you remote access to control your target device. Moreover, with remote commands, you can activate the microphone and camera and monitor your target user's surroundings in real-time. XnSpy review shows that they offer high-end premium features, but those are a bit more costly than other spy apps. However, if you can afford it, then you must go for it.
READ ALSO: TheWiSpy Review, FlexiSpy Review, Mspy Review.