Ultimate Guide to Install Mobile Tracking Software in Your Target Device
Posted in Mobile Tracking by admin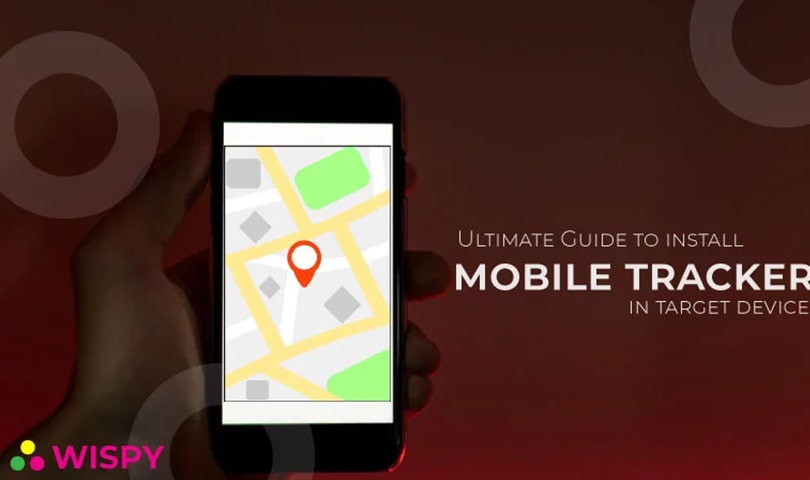 Mobile Tracking has become common with the advancement of technology. In today's tech-savvy world, nearly 5.16 billion people use smartphones. . If you search online, there are several mobile trackers available in the market that ensure remote GPS tracking along with active pinpoints and location history.
The need for a cell phone tracker arises with the growing physical and cyber dangers for teens. They play outside, and if we don't supervise them, nobody can guarantee if they make contact with a stranger. Also, parents get worried if kids don't come back home on time.
But thanks to the ever-blooming technology. Parents can track the real-time location of their kids with only a few clicks. Mobile phone trackers use the latest GPS tracking technology that enables parents to discover the whereabouts of their kids in no time.
As a parent, you don't have to ask your kids again and again about where they went the whole day, as you can monitor their whereabouts digitally.
Amazing, isn't it?
If we look at the other side, there is a growing trend in businesses of installing mobile tracking software in the work devices of the company. With a mobile tracker, employers can easily find if their worker is at the workplace or not.
If you are new in the digital world and don't know how to install a mobile tracker in your target phone or tablet then this article is going to guide you.
Let's get started.
How to Install a Mobile Tracking Software in Your Child's or Employee's Phone?
Installing a mobile tracker is not as difficult as it seems. Technology has eased almost everything. You do not need any technical knowledge to install mobile phone tracking software in your target device. However, there are a few steps to follow when you install a mobile tracking app.
Let's have a look at the step-by-step guide to cell phone tracker installation.
Step # 1: Choose a Reliable Mobile Tracking Software:
There is a saturation in the cell phone tracker industry. You will find every other tracking app promising the best and advanced features. But, to find the best of them, you have to do a little research.
Find a reliable service provider with good ratings and reviews. Make sure the mobile tracking app is in your budget. Also, see if the app you select offers the features you want or not.
To ease your efforts, we have listed the top mobile tracking apps for 2022 [Updated]:
Read Also: 5 Top Mobile Tracking Apps to Keep Tabs on Your Child's Location
TheWiSpy
Life360
TheWiSpy
FamiSafe
TrackView
Glympse
With this amazing mobile tracking software, you can track the real-time location of your kids or employees anytime you want.
Step # 2: Purchase the License:
Once you select the reliable cell phone tracking solution for your target device, the next step involves purchasing the license. You have to get registered with the service provider and buy the subscription. Mobile tracking apps offer weekly, monthly, and yearly subscription packages, you have to choose the package as per your requirements.
Step # 3: Install the App in Your Target Device:
The minute you purchase the tracker app license, you will be given the login credentials and installation link via email by the service provider. You have to open the app installation link in your target device, for which you actually need to access the target phone or tablet physically.
Note that, you must have full access to the target device e.g. you must know the unlock password or pattern so that you can open the installation link.
Once you install the mobile tracker in your target device, the app will redirect you to configuration settings. It takes only 5 to 10 minutes for a mobile tracker to install. So, you have to be patient during the installation process.
You have to configure the tracker and allow certain permissions that the app requires. You can also hide the app icon so that you can track your desired device secretly.
Step # 4: Track Real-Time Location:
To track the real-time location of your target device, you have to log in to the control panel of the mobile tracker. The login credentials provided you at the time of license subscription will help you log in to your tracking dashboard. Remember that, for better mobile tracking results make sure the location is "On" and you have access via online dashboard. However, you can also open the dashboard with a mobile browser.
Now, when you open the control panel, you will find a list of operating features; maps, pinpoints, location history etc. You can thoroughly monitor the location history without any suspicion.
Read Also: How Can I Track My Cell Phone with an IMEI Number?
BONUS – What's New in TheWiSpy Mobile Tracking?
As mentioned, TheWiSpy is one of the top mobile tracking apps popular for its advanced mobile monitoring and tracking features. TheWiSpy indeed is an ultimate solution to monitor and manage the target devices. You can get full control of your target phone or tablet within affordable pricing packages.
TheWiSpy allows you to listen to call recordings, hear phone surroundings, read text messages, monitor social media, hack contacts list, track GPS location, geofence safe and unsafe zones, etc.
With thousands of happy customers around the globe, TheWiSpy mobile tracker is now the most demanded app for kid's monitoring and parental controls. Moreover, employees prefer TheWiSpy to efficiently track the employees.
So, when are you getting TheWiSpy for your target device?
Conclusion:
Mobile phones have become an important part of our lives. We carry our phones everywhere we go. No one can imagine their lives without their smartphone and tablet devices. Even kids now possess their own mobile devices.
For parents, technology has made it easy to keep track of the whereabouts of teens. Also, employees leverage digital trackers to track their resources. Thanks to the updated technology of mobile tracking for enabling us to trace the real-time location of our loved ones. The internet market is filled with different mobile tracking solutions, but the most reliable and efficient among them is TheWiSpy. Are you ready to track your kids or employees online activities?