5 Top Mobile Tracking Apps to Keep Tabs on Your Child's Location
Posted in Mobile Tracking by Mike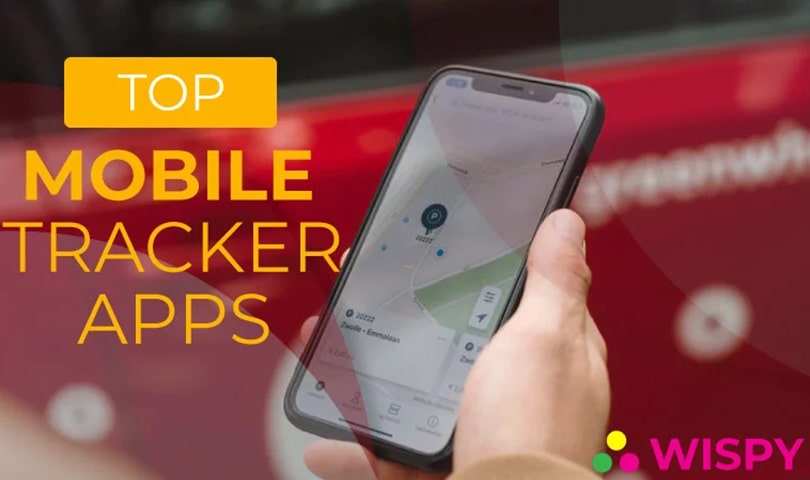 Do you want to know the whereabouts of your kid?
Are you worried about the social circle of your teen?
Today, we are living in the technology-driven world, where mobile devices have become a necessity for everyone. With the excessive use of mobile devices, the chances for encountering cyber threats has also increased. Teens with the cell phone and internet freedom have a whole digital life their parents are unaware about.
Furthermore, from texting to planning a meetup, we all use our cell phones. For parents, mobile phones can help them track the whereabouts of their kids. The outside world is filled with bullying, digital kidnapping, sexual harassment, etc. No parent wants their child being a victim of any of the physical and online dangers.
That is why modern parents have started utilizing technology to track children cell phone remotely.
In this article, we are going to reveal the 5 top mobile tracking apps to help parents track the real-time location of their children.
5 Top Mobile Tracking Apps to Keep Tabs on Your Child's Location:
Tracking your child's phone is important because as a parent you should be aware where your kids go and with whom they spend their time. Using technology, parents can track the cell phones of their teens and find out their whereabouts. There are different gadgets and apps available in the online market enabling real-time GPS tracking.
Parents can track the whereabouts of their children with the help of location tracking mobile applications. You just need to install the GPS tracker app in your child's phone and the app will keep you updated about the pinpoints and location history of your kids.
Here, we have compiled 5 top mobile tracking apps, so that every parent can have a moment of serenity by locating their kids anytime they want.
TheWiSpy
Kaspersky Safe Kids
Find My Kids
Norton Family
Glympse
Let's begin.
TheWiSpy:
TheWiSpy child tracker is a secure and powerful app to locate children remotely. Parents who worry about the whereabouts of their kids can install TheWiSpy location tracking app in the mobile devices of their children to track them anytime anywhere. The installation process of TheWiSpy is much easier than other mobile tracking apps.
Despite robust location tracking, TWS app enables parents to geofence safe and unsafe zones. You can get a complete location history with active pinpoints and instant alerts with TheWiSpy location tracking solution. The app also offers other powerful mobile monitoring solutions, including; parental controls, Android monitoring, and employee tracking, etc. TheWiSpy offers a free trial version so that parents can enjoy the basic cell phone tracking features with no hustle.
Kaspersky Safe Kids
As the name indicates, Kaspersky Safe Kids is an app to ensure the safety of your kids both physically and digitally. This GPS tracking app enables parents to trace the live location of their kids remotely. The interface of Kaspersky Safe Kids is user-friendly. Parents can easily install the app and explore the digital space of their kids without accessing their mobile device. Parents can avail the free trial of Kaspersky Safe Kids. It is available for both Android and iOS phones and tablets.
Find My Kids:
Find My Kids is a GPS based location tracking tool. The app allows parents to track their children remotely. Find My Kids is a reliable location tracking app that offers advanced GPS tracking services. Parents can use this app without spending a penny.
Yes, Find My Kids is a free app. The tracking features of this app includes GPS locator and Geo-fencing. Amazingly, this location tracking app is compatible with both Android and iOS devices.
Norton Family:
Norton is a leading company which is providing cybersecurity solutions. It helps those people who want a safe digital environment for kids and their loved ones. Norton Family mobile application is designed for parents so that they can track the whereabouts of their kids, monitor social media, and block inappropriate content remotely. Moreover, Norton Family offers comprehensive parental control features enabling parents to restrict foul content from the screens of their children.
Glympse:
Glympse is a popular location tracking and sharing tool. Parents can use Glympse to keep track of the whereabouts of their kids. The app runs in the background of the target device and notifies parents about the location history of their kids. Glympse uses GPS, GPRS, and WiFi networks to locate your child's phone. So, if you need a specific location tracking app, then Glympse is the best option for you.
So, these are the top-rated location-tracking apps in 2022.
Are still confused about whether or not to get a mobile tracker for your child?
Don't worry. The following section covers some advantages of cell phone tracking apps.
Advantages of Kid's Cell Phone Tracking Apps:
Using a GPS tracking app, parents can keep their eyes on the whereabouts of their kids, even if they are not physically present with them. The main benefit of top mobile tracking apps is that parents can locate their kids whenever they want e.g. during working hours, playtime, etc.
Location tracking apps give parents peace of mind by telling them the live location of their kids. Parents can locate their kids without disturbing their privacy. Also, location tracking helps parents to know if their kids are at a safe place or wandering in bars or pubs, etc.
The Final Words:
In the present fast-paced world, it is necessary to keep free track cell phone location of the whereabouts of children. Parents are aware of the potential dangers of the outside world. Thus parents demand reliable and efficient location tracking tools. Kid's cell phone tracking has now become a usual activity, nowadays. The advanced best mobile tracker offers robust features to monitor and manage the digital devices of kids. The online market is full with a number of location tracking apps.
So save your time, we have discussed the 5 top child's location-tracking apps in this article. Choose the one that suits your requirements and start tracking your kid's location today.