5 Effective Tips to Help Parents with Home Schooling | Thewispy
Posted in Parental Control by admin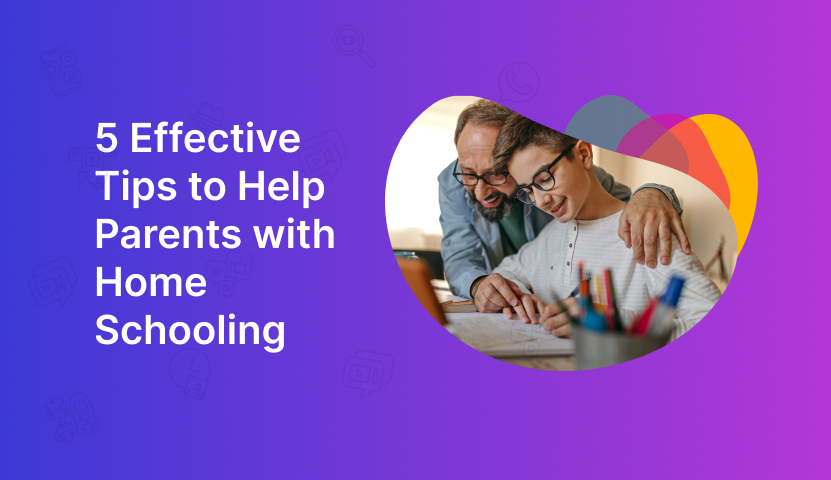 The uproar of the global pandemic has made parenting overwhelming. With schools shutting down, homeschooling is the only option for parents to educate their kids.
The unprecedented situation of today has created parental anxiety around the globe. Parents are worried about the education and safety of their kids.
Such concerns have led parents to homeschool their children while the schools are closed. And using the best parental control app is the only option to manage screentime for kids.
Homeschooling is a challenging task, especially for parents doing it for the first time. Setting a daily schedule, collecting educational material, and preparing a curriculum can be demanding for parents.
Don't worry.
This piece of article is going to help you with effective homeschooling. We are going to discuss some practical tips to assist every parent with homeschooling.
5 Effective Tips to Help Parents with Home Schooling
If you are a parent anxious about the educational wellbeing of your children, it's time to pull up your sleeves and start homeschooling kids before wasting any time.
Here, we are going to reveal some inventive yet practical ways to homeschool kids during the times of the global epidemic.
Provide Educational Environment
Don't Forget to Craft Daily Schedule
Use Artistic Ways to Teach Kids
Utilize Online Resources
Try Fun Projects
Let's get started.
Provide Educational Environment:
Be creative, period.
Kids learn better in educational surroundings.That doesn't mean that you have to decorate your home like school. Don't ever do that; it's a rookie mistake.
Instead, parents can designate a specific space for kids and embellish it with fun and alluring designs. You must also provide classroom essentials to your kids like a proper study desk, stationery, and other supplies.
But again, create an educational environment, not renovate your home like a school.
Don't Forget to Craft Daily Schedule:
Children spend 6 to 7 hours at school.
Homeschooling can be different. Kids follow a proper study schedule in schools. That is why it is significant to prepare a daily program for homeschooling.
Parents can add lunch break, activity time, play-hour in the routine homeschooling schedule. For parents working from home during the pandemic, homeschooling can be challenging. But if you intelligently craft your kids' study timetable, you can make time for work meetings and so.
Remember, you're teaching your child at home. Make sure you give your kid proper breaks so that your child does not mix up things.
Use Artistic Ways to Teach Kids:
Homeschooling curriculum can be fun if parents do a little brainstorming while planning it. Creative home activities help children learn faster than regular study programs.
Yes, you read it right.
Practical activities like indoor games, gardening, baking, etc., can refresh your kids' minds and make them learn new things.
Slide a little through the regular homeschooling curriculum and allow your children to discover new things around.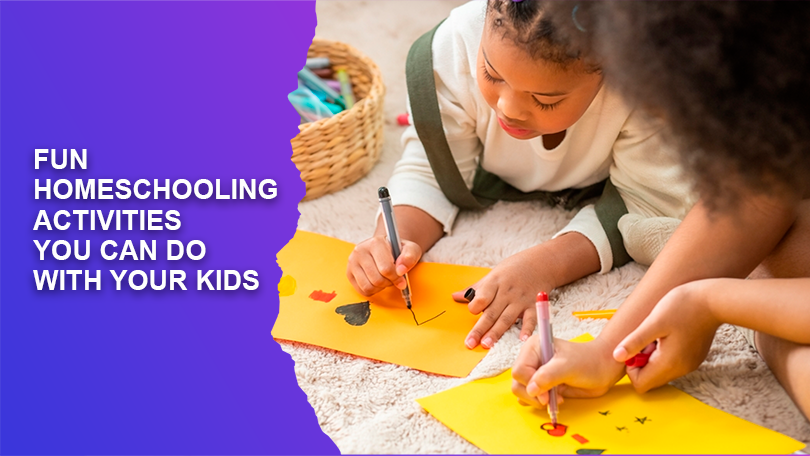 Here are some fun homeschooling activities you can do with your kids;
Gardening & Planting
Baking & Cooking
Indoor Games
Household Chores
Painting
Paper Craft
Play-Act
Treasure Hunting
Isn't it exciting to have a fun time with your child while homeschooling?
Utilize Online Resources:
The internet is the savior of our lives.
With everything closed during the pandemic, the only thing that smoothed things is the internet.
Online resources have made us continue with our working or educational tasks. Many online free homeschooling programs are helping both parents and kids with learning stuff.
Here is a list of online learning resources that parents must check out;
Prodigy – Learn Maths Online
YouTube Kids – Watch Kids' Friendly Videos
Mystery Science – Perform Exciting Science Experiments
Toy Theatre – Create Your Own Toys
The online space has enough learning content that parents can utilize while teaching their kids.
Parents, are you geared up to discover excellent content for your kids online?
Make sure your child is not misusing the internet privileges with the best parental control app..
Also Watch
Try Fun Projects:
Science becomes fun when you perform experiments with your children. Likewise, parents can design projects for their kids to make them learn and understand things practically.
Have you heard about TheDadLab?
Several online resources provide easy yet useful project designs to enable kids to learn new stuff. From crafting to science experimentation, parents and kids have many things to explore.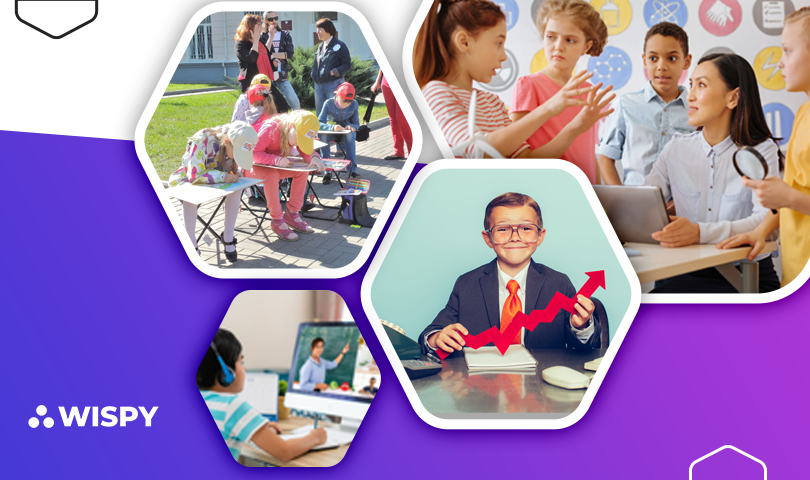 Did We Miss Something?
Talking about homeschooling, we must consider the screen usage of kids. While staying at home, children are becoming more dependent on mobile devices. With cell phone addiction among teens and tweens, it becomes more difficult for parents to make their kids focus on their studies.
Allow us to highlight the screen dependence issue. We will also discuss how parents can restrict the screen usage of their kids in the next section.
Growing Issue of Mobile Dependence Among Kids During the Lockdown:
Screen time can be hazardous for children. Only a best parental control app for Android can save your day.
According to research, kids are spending significant time on screen-based entertainment.
29% of babies (under the age of 1) watch video content for an average of 90 minutes.
64% of toddlers watch TV and videos for more than 2 hours.
Teens, on average, spend more than seven hours on digital media?
Such exposure to mobile devices can upset a child's mentality and make kids more addicted to digital devices. The internet world holds big data. Online educational resources are helpful in kids' learning processes. However, we must not forget that the internet can unleash the cyber dangers that can exploit children.
Kids can face the following cyber threats if they use the internet without parents' supervision;
So, what can parents do to safeguard their kids from digital exposure?
Solution – Use The Best Parental Control App for Android:
From mobile malware to online deception, the dark space of the internet is beyond our imagination.
If you want your kid to use cyberspace safely, then you must use a parent spy app and control the online space of your kids' devices.
A parental monitoring app enables you to control the online space of your kids remotely. Moreover, parents can limit screen time using parental control software.
If you are looking for a reliable solution, then go for TheWiSpy parental control app.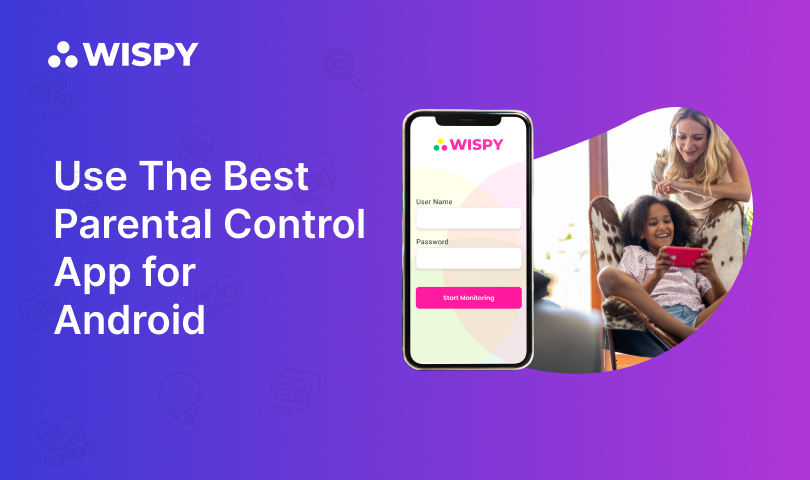 Verdict:
Homeschooling is trending nowadays. Amid the outbreak of the Coronavirus, it is safe to stay at home and prefer homeschooling. Parents can use practical approaches to educate their kids at home or use the best app to record phone calls and online activities for better parenting.
In this article, we have mentioned some effective homeschooling tips that every parent must consider during the global pandemic