What Is The Right Age to Give Children Their Personal Cell Phones?
Posted in Parental Control by Julie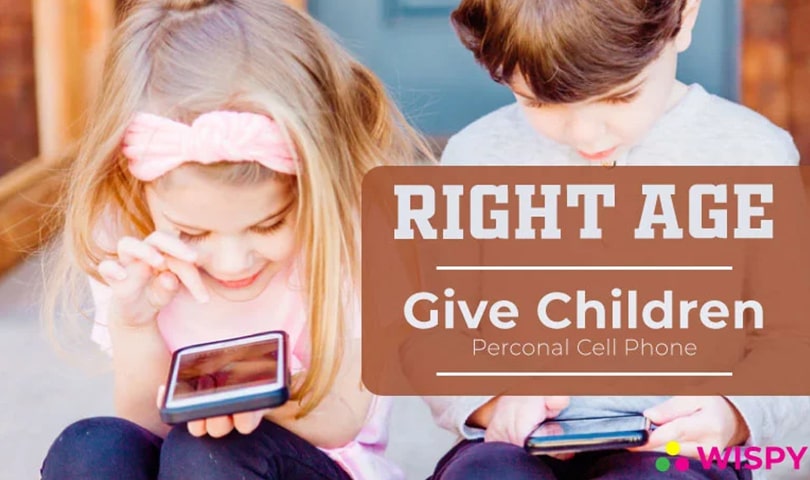 Does your kid demand a personal smartphone?
Are you worried that your kid might get addicted to his/her cell phone?
Well, as we are living in a world where mobile phones have become a necessity. The dependence of cell phones has increased much that today a person spends  over 3 hours a day using a smartphone on average. In this fast-paced age, it is quite difficult to keep kids away from digital devices.
For parents having tweens, it is easier to limit the screen usage of their kids. According to the American Academy of Pediatrics, parents must restrict screen limits for their 6 years or older kids.
But what if the child demands a personal smart device?
Certainly, at some age, you have to give your child their personal smartphone. The question is when?
Let's find what is the suitable age for children to possess cell phones.
Table of content
What Is The Right Age to Give Children Their Personal Cell Phones?
Kids with Mobile Freedom – What Should Parents Do?
Mobile Freedom – Risks Involved for Kids
Monitor Kids' Cell Phones – The Ultimate Solution to Digital Parenting
The Final Words
Frequently Asked Questions
What Is The Right Age to Give Children Their Personal Cell Phones?
Parenting is full of daily challenges. As a parent, you want your child to learn things quickly.
The role of digital devices is important in today's age because online learning has proven to be the best source to educate children with fewer efforts. There are multiple educational games and apps that help kids to learn new stuff.
But, are we developing mobile dependence on our children?
It is incredible that digital learning effectively educates kids. But, parents must not give smart devices to their kids all day.
Studies showed that most of the kids own smart devices by the age of 10.3. Likewise, over 50% of the kids aged 12 are present on social media.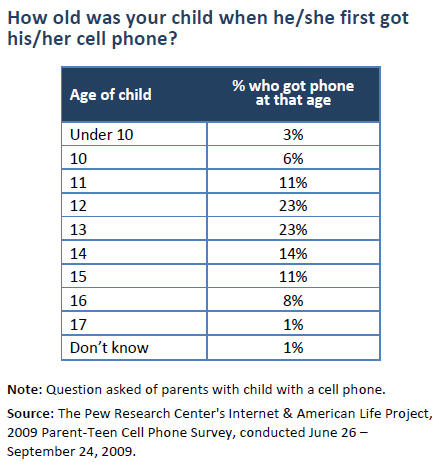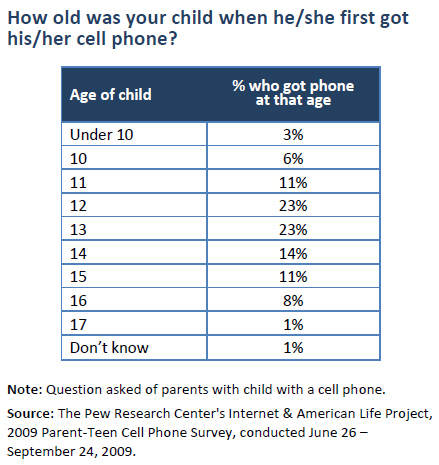 Most parents want their kids to have a smart device after finishing high school.
Even Bill Gates didn't allow his children to possess mobile phones until they were 14.
There must be some solid reasons parents hesitate to give their children mobile freedom.
Let's find how personal cell phones can impact your kid's life.
Kids Mobile Freedom – What Should Parents Do?
Cell phones are an incredible source of communication. Parents ultimately have to provide their kids with their personal digital devices.  
Remember that while giving your kids their personal cell phones, you are going to unleash some cyber threats that might harm your kid.
Teenagers get excited when they are given new mobile phones. There is a big chance that your teen might take advantage of the cell phone and internet freedom and try to access violent or explicit content.
Well, you can't blame kids, because in teenage kids try to explore things just for fun.
Parents must teach their kids about how to use mobile phones safely before handing over the device.
Here are some few tips for parents that are going to provide their kids with a cell phone for the first time.
Tell your kids about cyber dangers.
Set some rules regarding screen usage.
Teach your teens the importance of privacy.
Educate your children about the consequences of talking to strangers.
Discuss online activities.
Using mobile phones involves some risks, especially for juveniles.
Allow us to mention some cyber threats that can possibly harm your kids.
Mobile Freedom – Risks Involved for Kids:
Cell phone and internet freedom can trap your kids into unnecessary activities, such as game addiction, etc.
If your child develops mobile dependence, then there is a huge risk that he/she may experience;
Poor Eyesight
Bad Posture
Headaches
Anxiety
Lack of Concentration
Despite health hazards, your child may get victimized by cyber dangers, including;
Online Molestation
Cyberbullying
Explicit Content
Such online threats are daunting, aren't they?
Then what should parents do if their kid encounters the bad side of mobile usage?
Here is the solution; parents must track child phone devices without them knowing before anything bad happens.
Monitor Kid's Cell Phones – The Ultimate Solution to Digital Parenting:
Parents must keep tabs on the digital activities of their kids. The most appropriate and efficient way to keep eyes on your child's cell phone activities is using the kid's monitoring app.
Child tracking and monitoring software are easily available on the internet market. The benefits of using a kid's monitoring app are many, but most importantly it helps parents to whom their kids chat, whom they meet, and what they do online.
Isn't it amazing that parents can now watch their teens even if they are not physically present with them?
If you look for child monitoring software, you will find plenty of options to choose from. To save your time continue reading about teen tracking solutions.
Top Kids Monitoring and Tracking Apps
TheWiSpy 

NexaSpy 

mSpy 

PegSpy

FamiSafe
Child monitoring apps offer a range of cell phone monitoring and spying features to keep parents updated with all the online activities happening in their child's phone. You can track your kids with a GPS tracker, listen to their call recordings, read SMS chats, monitor social media, and spy on many other online activities of your children with kid's monitoring solution.
It is always better to keep track of your child's online space rather than worrying about what he/she might do online. By using an app to monitor your kids, you can maintain a healthy parent-child relationship.
So, what are you waiting for?
The Final Words:
Providing children with their personal cell phones is totally up to parents. If you think your child is responsible enough to avoid online and physical dangers, then you can trust your kid by giving him/her a personal cell phone. But, most kids take advantage of cell phone and internet freedom that results in either mobile addiction or cyber threat victimization.
To save children from such a mess, parents must monitor cell phones of their kids. As a parent, you can legitimately use child monitoring software to keep eyes on the digital activities of your children. From social media to GPS location, everything is just a few clicks away from you if you use a child tracking app. Are you ready to give your child his/her personal cell phone?
Frequently Asked Questions
Should a 10-year-old have a phone? 
The minimum age for giving a phone to a kid is 14, but if you want to give your 10 to 12-year-old child access to the digital world, then you can use parental control apps on their phone, so you can monitor them when they are alone using the phone.
Why do kids need a phone?
At one age, a child needs a phone to make new friends or help them to socialise. In addition, they need a phone to call parents in any emergency, or you can find them in a minute with a location tracker app like TheWiSpy on them. But before offering them a digital world, you should adopt some ground rules or use a parental control app. 
How can I see what my kids see on their cell phones? 
Using any illegitimate parental control app is the easiest and most convenient way to watch everything on your children's phone. You only have to install any parental control software; after that, monitor everything they do on their phone without them knowing.
What is the best child-tracking application? 
The best way to track your child's whereabouts remotely is to use TheWiSpy best parental control app on their phone. It helps you track in location and monitor their digital activities, track calls, spy galleries, or full information about them. 
What is the recommended average usage of cell phones for children? 
A maximum of 2 to 3 hours of screen time is best for kids per day, but the average child of a 12-year-old spends 5 to 6 hours on the cell phone. This harms their mental and physical health, so we advise you to use a parental control application on their phone.