10 Best Photo Monitoring Apps to Monitor Saved Photos of Android Device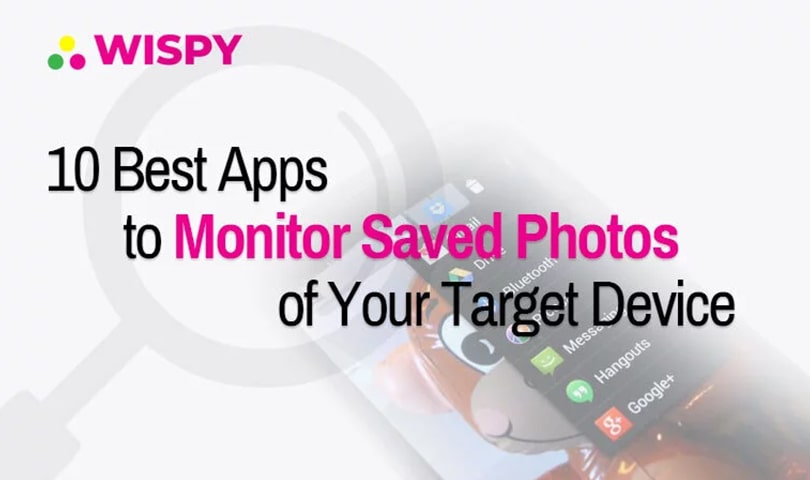 A mobile phone gallery is like a personal photo album for all of us. We capture photos, download images, and save screenshots in our mobile gallery. Monitoring someone's saved pictures from a mobile media gallery can reveal many things about the target person.
Suppose you doubt your child watches inappropriate images or shares fishy photos. In that case, it's time to start monitoring saved images of your kid's phone.
Can You Monitor Saved Photos of Phone Gallery Without them Knowing?
We know that sharing photos with friends is a fun activity, but personal images can be abused.
In this article, you will find the ten best photo monitoring apps to monitor saved photos of your target Android device.
Let's begin, shall we?
10 Best Photo Monitoring Apps to Monitor Saved Photos of Your Target Device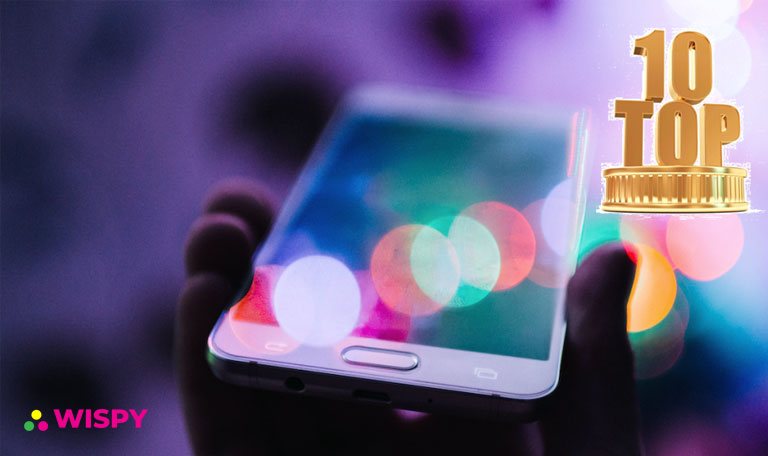 Images can be used for sexting or bullying purposes. At the enterprise level, deceiving employees can leak confidential documents by taking and sharing pictures with business rivals.
The following are the 10 top photo monitoring apps that will help you view captured and downloaded photos of your target device secretly and remotely.
TheWiSpy
mSpy
FlexiSpy
Spyzie
XnSpy
iKeyMonitor
Spyera
TheOneSpy
Appmia
SpyBubble
Let's dive into these top 10 photo monitoring software details and see what these cool apps can do.
TheWiSpy – Most Demanding Photo Monitoring App [2022]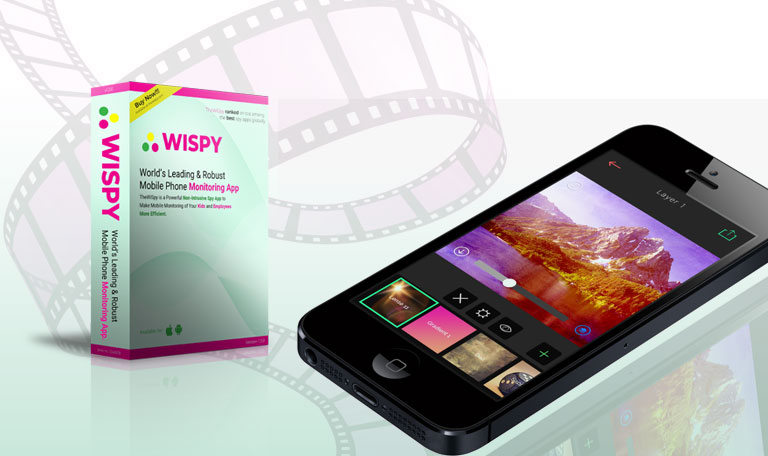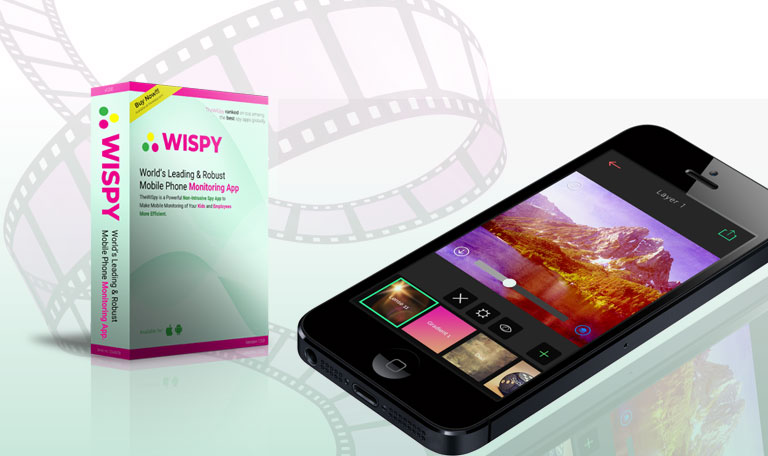 TheWiSpy has consistently taken the top spot in our spy app ranking. It is a powerful photo monitoring app for Android phone that serves as the best mobile spy solution for parental control and employee surveillance.
Using TheWiSpy app, you can view captured photos, saves images along with photo logs of the target device. In simpler words, you can monitor all the photos saved in the media gallery of your target device. TheWiSpy app is strongly compatible with Android devices.
You can now get the app at a promotional price of as low as $9.99 per month.
TheWiSpy also offers other mobile monitoring features, including;
Call Recording
SMS Spying
GPS Tracking
Surround Recording
App Monitoring
Remote Management
And many more.
TheWiSpy Pricing:
Basic Package: $19.99/month.
Premium Package: $29.99/month.
Platinum Package: $49.99/month.
mSpy: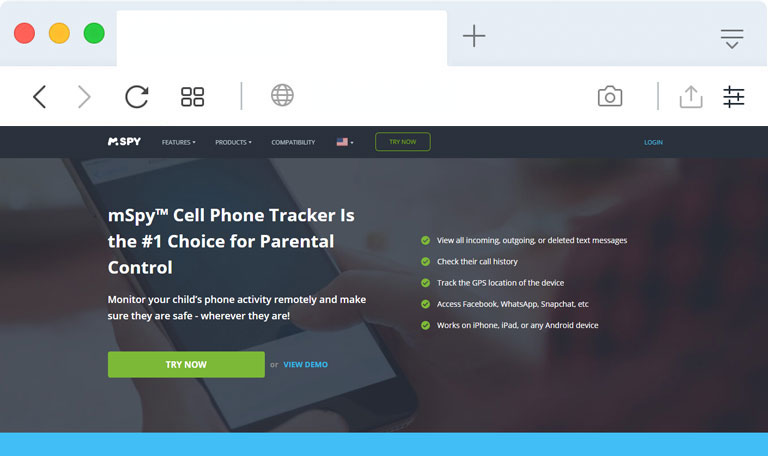 mSpy is the ultimate solution for parents who want to monitor the digital activities of their teens and tweens. mSpy gives you complete access to your kid's Android or iOS phone. Parents can monitor photos saved on their kids' phones remotely. mSpy is a non-intrusive parental monitoring app that helps parents to detect if their teen is involved in sexting or being a victim of cyberbullying.
Other robust features of mSpy includes;
Call Monitoring
Call Blocking
Text Message Monitoring
Geo-fencing
GPS Tracking
App Blocking
And many more.
mSpy Price:
Basic Version: $29.99/month.
Premium Version: $69.99/month.
FlexiSpy: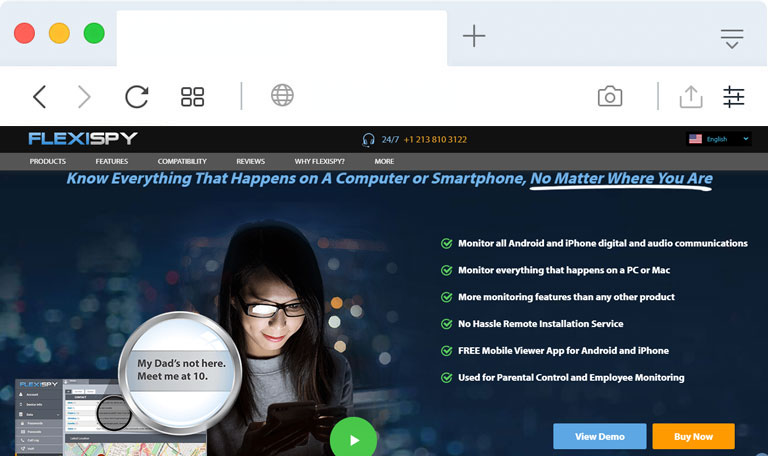 FlexiSpy is one of the top-class mobile phone photo monitoring apps delivering robust monitoring features. It is a full-fledged app that empowers you with high-end photo monitoring. With the FlexiSpy app, you can now monitor your target device's media gallery and view saved photos remotely. FlexiSpy enables you to spy on captured, downloaded and shared pictures of your target phone or tablet.
Other high-end features of FlexiSpy includes;
Call Recording
Call Interception
Surround Recording
SMS Monitoring
Social Media Tracking
Instant Messenger Spying
And many more.
FlexiSpy Price:
Lite Version: $29.95/month.
Premium Version: $68/month.
Extreme Version: $199/three-months.
Spyzie: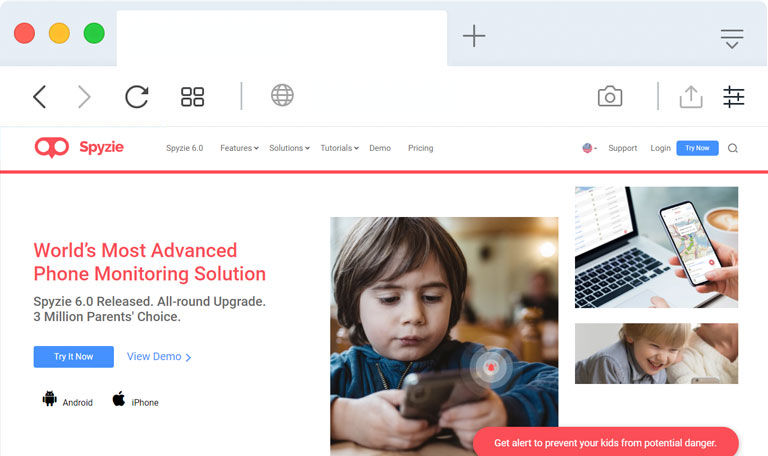 Spyzie is a popular spy app known for its ultimate monitoring and tracking capabilities. It is a power-packed spyware tool that allows the end-user to monitor the target phone's mobile activities secretly. Using the Spyzie app, you can view media galleries without letting the target user know. Parents can avail such a feature and view pictures saved on their kids' devices.
Spyzie also offers other monitoring features, including;
Call Logs Monitoring
Location Tracking
Keylogging
Screenshot Capturing
Browsing History Tracking
Social Media Monitoring
And many more.
Spyzie Price:
Pro Version: $49.99/month.
Ultimate Version: $59.99/month.
XnSpy: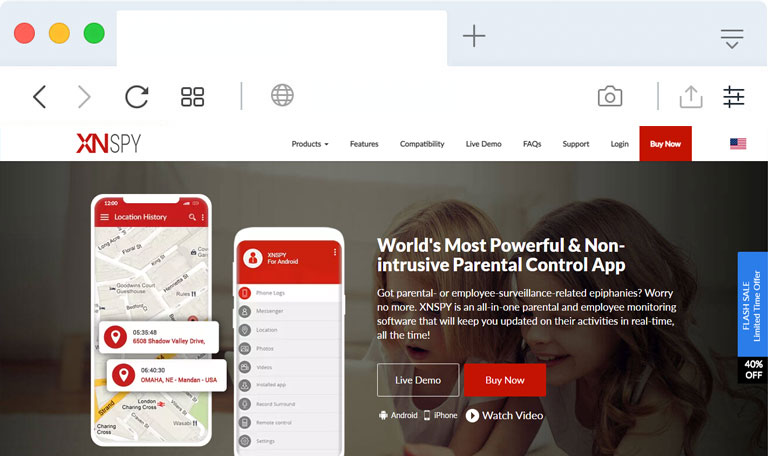 XnSpy is an excellent app with state-of-the-art cell phone monitoring features. Its photo gallery spy feature is worth trying. You can view all the saved images of your target phone with no suspicion. Moreover, XnSpy enables you to monitor screenshot images, saved photos, and shared pictures without touching the target device.
Other superb features of XnSpy include;
Call Recording
Screen Recording
Text Message Monitoring
Surround Recording
Social Media Monitoring
GPS Tracking
And many more.
XnSpy Price:
Basic Edition: $24.99/month.
Premium Edition: $29.99/month.
iKeyMonitor: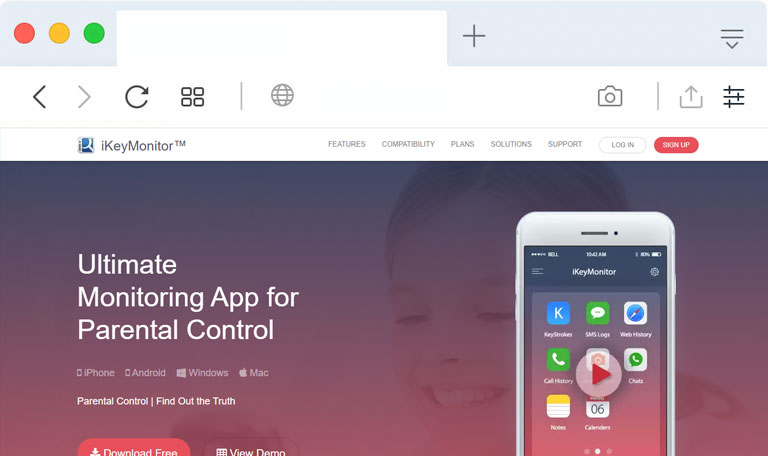 iKeyMonitor is yet another spy app for cell phones in the online market. With this advanced parental control solution, you can keep tabs on your child's media gallery and monitor all the captured and saved photos remotely. Moreover, using iKeyMonitor, you can spy on pictures shared or received on instant messengers. Whatever is in the media gallery, iKeyMonitor can track it.
iKeyMonitor also offers other spying features, including;
SMS Monitoring
Social Media Tracking
Browser History Monitoring
Email Tracking
GPS Tracking
Geo-fencing
And many more.
iKeyMonitor Price:
Basic Plan: FREE.
Add-ons: $29.16/month.
Spyera: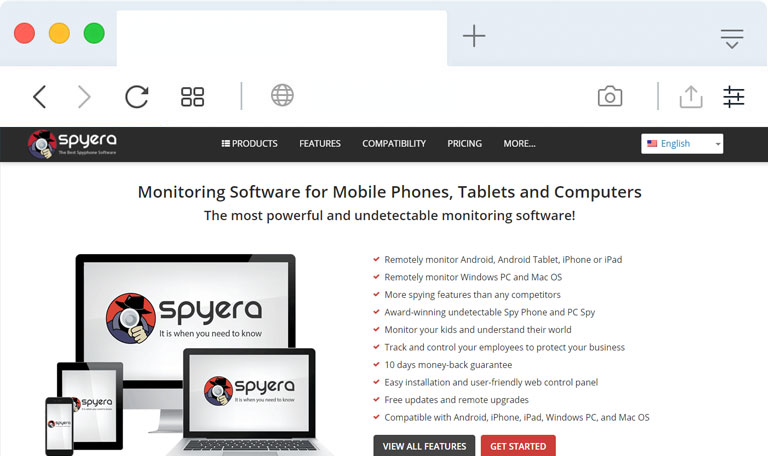 Spyera is a well-reputed cell phone monitoring app with several features to spy and control the target device. One of the most popular features of the Spyera app is photo monitoring. With the media gallery spy feature, you can view the photo gallery and collect evidence if your kid or employee is engaged in illegal activities.
Other monitoring features of Spyera includes;
App Monitoring
Call Recording
Geo-fencing
GPS Tracking
Instant Messenger Monitoring
Social Media Tracking
And many more.
Spyera Price:
For Smart Phones: $89/month.
For Tablets: $69/month.
TheOneSpy: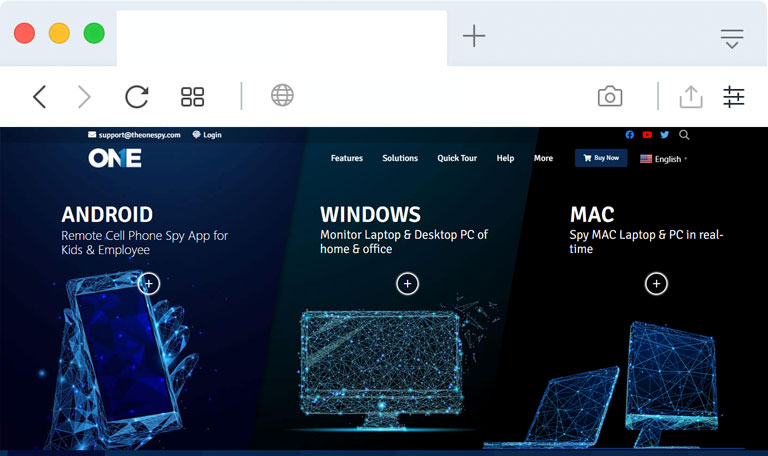 TheOneSpy app is an affordable cell phone monitoring tool enabling the end-user to view all the details happening on the target device. As far as photo monitoring is concerned, TheOneSpy app delivers a high-end feature to monitor saved photos of the target device. Using TheOneSpy app, you can get a sneak peek at the target device's media gallery.
Other advanced features of TheOneSpy app includes;
Screenshot Capturing
GPS Tracking
Screen Recording
IMs Monitoring
Ambient Recording
Call Recording
And many more.
TheOneSpy Price:
XLite Edition: $25/month.
Premium Edition: $50/month.
Appmia: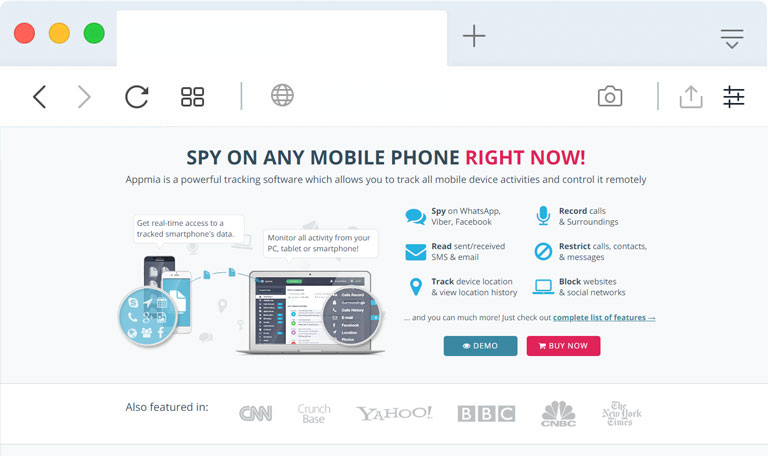 Appmia is a tremendous mobile monitoring tool. It is popular among parents for providing luxurious spying features. The app allows you to track all the photos stored on your target device. You can monitor photo logs and view captured and downloaded images from a web-based control panel. There is no requirement to physically access the target device if you have installed Appmia spyware in it.
Appmia offers a range of mobile monitoring features, including;
Location Tracking
SMS Monitoring
Email Tracking
Surround Recording
Call Recording
App Monitoring
And many more.
Appmia Price:
Basic Version: FREE.
Premium Version: $16/month.
TheSpyBubble:
TheSpyBubble retains its position in our top 10 photo gallery spy app category due to its robust features.
Using TheSpyBubble, you can secretly view the saved photos of the media gallery along with photo logs. TheSpyBubble is a non-intrusive app that never lets the target user know about spying activities.
TheSpyBubble offers many monitoring and tracking features, including;
Call Monitoring
SMS Commands
IMs Tracking
GPS Tracking
Email Monitoring
App Blocking
And many more.
TheSpyBubble Price:
Standard Version: $49.95/month.
Pro Version: $84.90/month.
BONUS – How to Choose the Best Photo Gallery Spy App?
Captured or saved images can reveal the choices and lifestyle of a person. While deciding to spy on someone's photos, make sure that you may find some private pictures that can be misused for cyberthreats.
Thus, choose a spy app that is secure, reliable but economical. The internet is full of scam apps that can be illegal and be the source of security violations.
We have discussed the top 10 photo spy apps that are secure and deliver compelling features.
But Based on pricing and limited features, you might have to choose the best solution for you carefully.
Best 7 Tips to Pick The Best Photo Monitoring App
Here are some tips that will help you pick the best photo monitoring app;
Ensure the spyware is compatible with your target device.
Pick the one that suits your budget.
Make sure of rooting or jailbreaking processes (if the app requires any).
Make sure the app is secure and reliable.
Select the one that has positive customer reviews on the internet.
Look for one with active customer support.
Make sure the app works on stealth mode.
The photo monitoring spyware mentioned above are the best ones in the market. However, compatibility, pricing, and sets of features can differ one app from the other.
Verdict:
The photo gallery of a cell phone holds enough information to reveal someone's personal life. By monitoring saved images of a person, you can evaluate his/her routine, lifestyle, likes dislikes, and many other details. For parents, photo monitoring can help discover if their kids are involved in sexting or other destructive activities. Likewise, monitoring saved photos of work phones can tell you if your employee is leaking confidential documents or not.
We have mentioned the top 10 photo monitoring apps to help you collect evidence of unlawful activities done by your kids or employees. Pick the one reliable android monitoring app that matches your requirements and keep your surroundings safe from the nuisance of cyber plus physical threats.