5 Things about Mobile Tracking You Should Know
Posted in Mobile Tracking by admin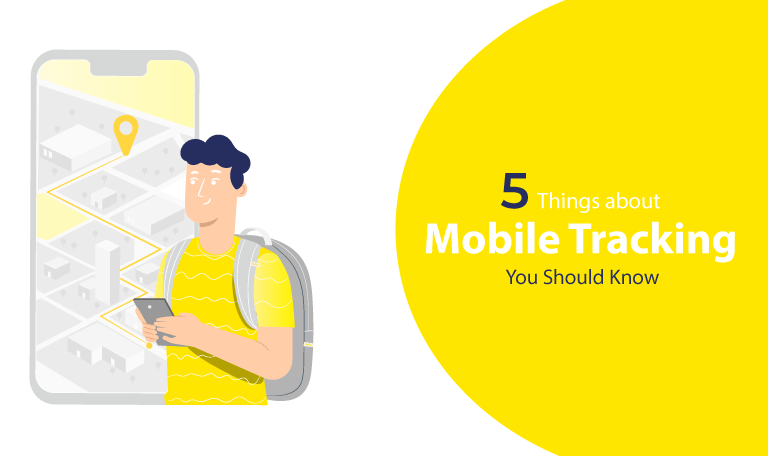 Are you looking for a mobile phone tracking app?
Or you think tracking a cell phone is an illegal activity?
Let us give you a broad view of mobile tracking and its pros and cons.
Tracking a mobile phone does not always mean we plan to stalk someone. Though bad people create menace, not all are like that. Despite cyber crimes, mobile tracking has a lot of big purposes to serve the world.
About Mobile Tracking App – What is it?
Mobile tracking means keeping tabs on the active GPS location of someone. Mobile tracker apps use GPS – Global Positioning System to navigate the current locality and location history of the target device.
Smartphones are more sharp and capable than we. With the help of digital sensors, tracking a mobile phone location has become much easier.
But wait!
Why does someone need to know About mobile tracking app on his/her phone?
It is quite obvious that we all want our mobile devices and data stored in it safe and secure. Installing a mobile tracker app is a preventive measure because mishaps and accidents happen uninformed. If you preinstalled a cell phone tracker on your phone, you can trace its location even if you lost it.
How Cell Phone Tracker App Can Help You?
Is your phone ever gone missing?
Or you forget where you leave it?
Well, these types of situations happen a lot especially when you are busy multitasking.
Many of us understand the importance of and need for mobile tracking apps. The most potent users to employ a phone tracker in the mobile devices are business owners. Because, corporate information is confidential and if by any misfortune the business information gets stolen or leaked, the whole venture loses its credibility. Mobile tracking apps fulfill various purposes and help parents find the exact GPS location of the target device.
Let's discover the ways mobile tracker can help you.
Digital Parenting:
Parents have also evolved with the advancement of technology. Now instead of repeatedly asking kids where they have been, parents use mobile tracking apps to know the exact location of their children. Digitalization has made parenting so easy that every kid is some clicks away from their parents. By installing a mobile tracker on the phones of teenagers and juveniles, parents easily find out where their kids spend time and with whom they meet.
Keep in the notice that, there is a dangerous world out there. The brain of a child is pure and any evil person can feed wrong information into the mind of children. Not only people exploit kids but also take sexual advantages of them. So being a parent, it is your responsibility to monitor where your kid goes.
Interestingly, with a mobile tracking app, you can secretly install the software on your kid's phone and find out whether he/she is at school or a pub or bar. The secret installation doesn't let children know that they are being tracked and gives parents peace of mind.
Finding Lost Phone:
Mobile phones contain personal data. No one can afford private information to be leaked or shared. In case if someone's want to locate misplaced mobile or find lost or stolen phone, the first thing that comes into mind is how to find it as soon as possible. A misplaced cell phone is not different from a nightmare.
Such situations can be avoided if you install a mobile tracker app for safety purposes. With the help of a tracker, you can easily find the current location and location history of your lost cell phone. Location history helps to guess the probable area at which you might have left your phone. Or in case of robbery or theft, you can catch the thief by tracking the active location of your device.
Related: Find Your Phone Using IMEI Number Tracker Online.
Employee Surveillance:
Employees are a great asset to a company. But, as we all know there are good as well as bad people in the world. Keep in mind, a deceiving staff member can ruin your business by sharing confidential information with market rivals.
Reputed enterprises preinstall mobile tracking software on the work phones so that the management can keep tabs on the location history of their employees.
Who knows your employee is sick or avoiding work for other personal interests?
Well, to clear such doubts, it is always better to install an employee tracker app on work phones so that you can catch deceiving and lazy employees.
Emergencies:
Several emergencies can occur to a person. For instance, your kids don't pick up your call or avoiding to answer you. Such situations build curiosity among parents concerning the safety of their kids. But, thanks to mobile tracking which enables easy location tracking of a target device remotely and secretly. So, if you find your kid or employee ignoring you, just follow their location using a mobile tracker app.
Security & Safety:
As mentioned above, mobile tracking helps parents to make sure their kids are at a safe place. Also, business owners ensure that their employees are not in contact or meet industry rivals to leak the confidential information. Cell phone tracking relieves parents and employers that their kids and company are secure.
Does Mobile Tracking Have a Negative Effect?
Despite positive facts about the pros of mobile tracking, one thing that makes this activity notorious is privacy concerns. You can't track someone devoid of their permission. Tracking someone results in negative effects when someone does it for stalking or blackmailing purposes. Otherwise, mobile tracking is a safe activity if the person who is being tracked knows of it.
TheWiSpy – Best Mobile Tracker App:
Looking for the top mobile tracker app?
Well, no need to waste time on research.
Give TheWiSpy a try and explore its comprehensive features of mobile tracking and monitoring. Discover the location of your missing device and track the location of your family and staff members. Not only location, but you can also monitor other digital activities with this amazing app.
Conclusion:
Regardless of the only one disadvantage, mobile tracking is a very useful activity for protecting businesses and juveniles. Today, people appreciate this practice because it is an easy way to tabs on the location of their loved ones.
So, what is stopping you?