Top 7 Free Invisible Spy Apps for Android [2022]
Posted in Android Spy by admin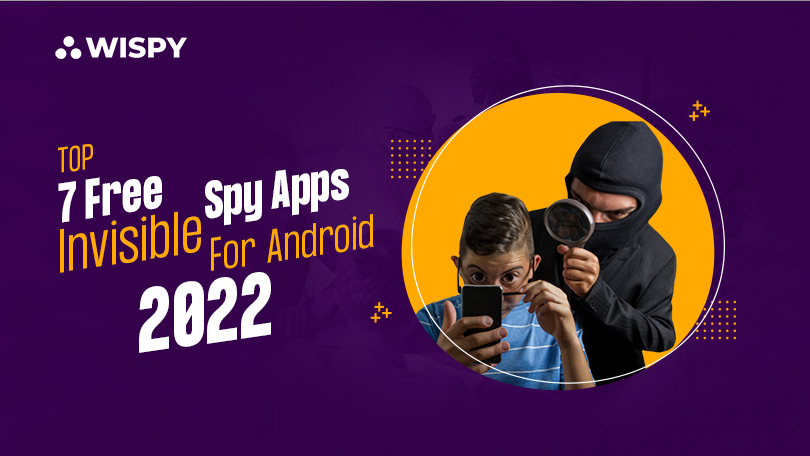 In the present digital age, the information of the whole world is just a few clicks away. All we need is a cell phone and internet connection to explore the universe. Today, mobile phones and tablets have become a part of kid's learning programs. Even school going kids need a tablet for educational purposes. With awesome usability and affordable pricing, we must say that Android devices are ruling the world. There are more Android users than iOS or Blackberry,
This piece of article is going to reveal the top 7 Android phone surveillance software that have dominated the year 2022. These apps are expected to flourish in the coming years with advanced Android monitoring features.
Top 7 Free Invisible Spy Apps for Android [2022]
The internet world, when unleashed, can expose the harsh reality of the world. Kids can surf online and encounter inappropriate content, adult sites, hateful or blasphemous campaigns, and other cyber dangers. That is why parents need to provide a safe online environment for their kids.
Research shows that 82% of the high schoolers own personal mobile devices. However, 66% of middle age schoolers and 53% of 4th and 5th graders regularly use smartphones and tablets.
Today social media messengers are in hype, so it has become necessary for parents to get the best Snapchat spy app for Android or other monitoring software to spy on instant messengers.
Likewise, Android work devices can be misused by the employees, leaking millions of worth corporate data within seconds.
Who would take such a chance?
No one! Neither parents will compromise their kid's safety nor businesses will trade-off their confidential details.
ALSO WATCH
The only solution to ensure the safety of either kids or businesses online is by spying on the Android devices of the target user.
Here are 7 best Android spying apps for personal and corporate use.
FlexiSpy
CocoSpy
iKeyMonitor
TheWiSpy
Spyera
TheOneSpy
HoverWatch
So, let's begin, and explore the capabilities of each app.
1- FlexiSpy:
FlexiSpy is the ultimate solution for all your spying needs. Parents can leverage this Android spy app to control and monitor their kid's online activities. In the corporate industry, FlexiSpy is famous for providing advanced employee surveillance solutions.
Globally, FlexiSpy retains its position as the most powerful spyware. The app offers advanced cell phone spying features better than any other app in the online market.
Key Features:
You can order a device with FlexiSpy pre-installed in it.
Compatible with multi-platform.
Hidden app icon.
Remote controls.
Both free and paid versions are available.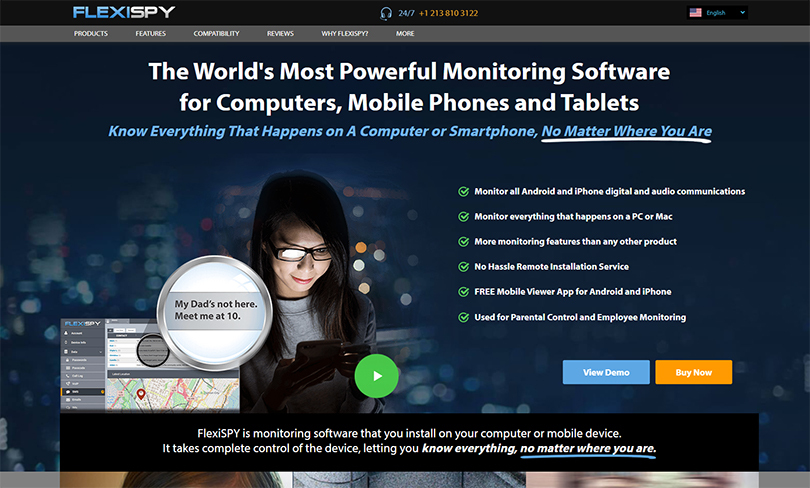 2- CocoSpy:
CocoSpy is an efficient Android monitoring app that allows you to take complete charge of your target device. The app runs on stealth mode, leaving no trace of spyware on the target phone. CocoSpy is a light-weight Android tracking app offering both basic and advanced features for cell phone monitoring.
If you are searching for an app to spy on your teens, then CocoSp can be the best pick for you. You can listen to call recordings, read text conversations, view multimedia, track GPS location, and monitor other digital activities with this robust spyware. The app offers a user-friendly interface so that anyone can enjoy remote Android monitoring.
Key Features:
Easy installation.
Both paid and free versions are available.
No rooting required.
100% stealth mode.
Best app for parental controls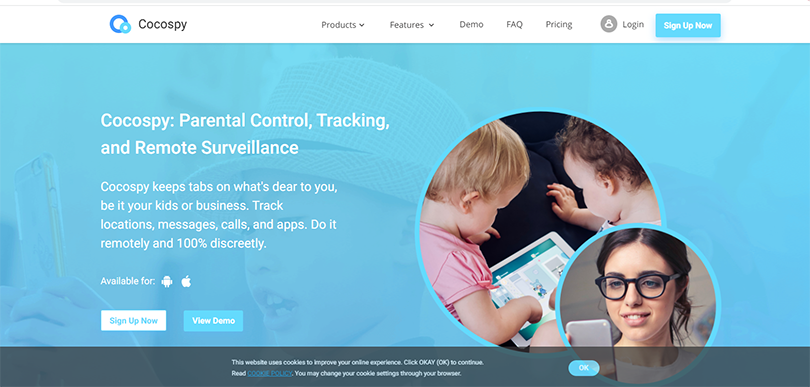 3- iKeyMonitor:
iKeyMonitor is an Android spyware that efficiently fulfils your basic spying needs. The app is affordable and offers both standard and advanced monitoring packages. From SMS to WhatsApp messages, nothing can stay hidden with this powerful spyware.
iKeymonitor requires jailbreaking or rooting of the target device. But that doesn't affect the basic spying functioning of this app. For kid's monitoring, this Android spyware is a power-packed tool.
Key Features:
Browsing history and internet usage monitoring.
Basic and pro app versions are available.
Screenshot capturing.
Robust IMs Spying.
Compatible with Android and iOS.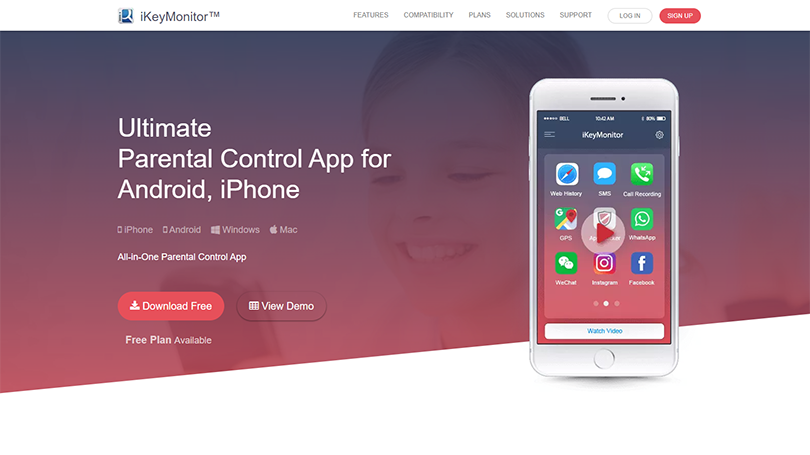 4- TheWiSpy:
TheWiSpy is an undetectable Android spyware app that offers extensive monitoring solutions including; kid's monitoring, employee surveillance, parental controls, mobile tracking, etc. TheWiSpy app leads the spyware industry with robust functionality and cutting-edge mobile monitoring tools.
With TheWiSpy app, you can have remote access to your target device, which enables you to listen to calls and surround recordings, read text messages, track GPS location, monitor social media, and spy on other digital activities. To buy best Android spy app, TheWiSpy, visit their website and choose a suitable subscription.
Key Features:
Affordable subscription packages are available.
Free trial available.
No rooting required for basic features.
Complete remote access.
Hidden and light-weight spyware.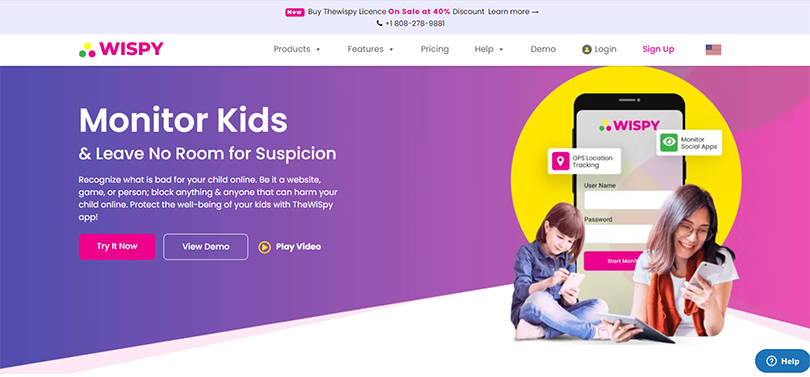 5- Spyera:
Spyera is a fully functional multi-platform spy app. Whether you want an app for Android monitoring or desktop surveillance, Spyera is the best choice for you. The app is undetectable, which means that the target user will have no idea about the presence of spyware in his/her phone.
Among top Android spying apps, Spyera retains its position by providing highly advanced mobile monitoring solutions within affordable rates.
Key Features:
Remote controls.
Instant notification alerts.
Camera recordings.
Non-intrusive app.
Offers free updates.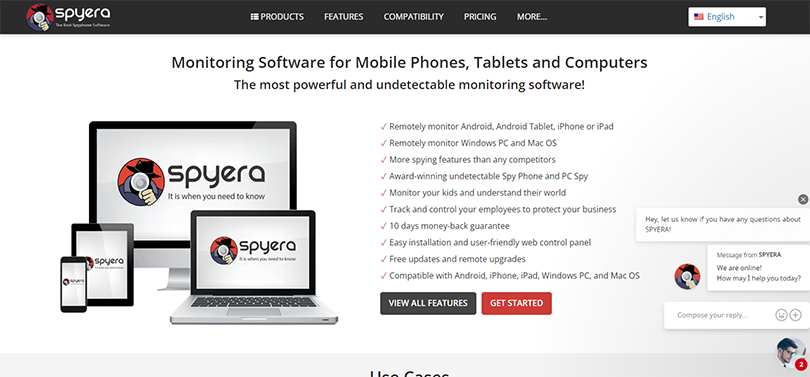 6- TheOneSpy:
TheOneSpy Android phone surveillance software is a digital tool that enables you to sneak into someone's mobile device and view all their saved data and ongoing activities.
With the innovations in technology, TheOneSpy app has flourished and providing the latest tools to crack the advanced operating systems of cell phones and tablets.
Key Features:
Hidden functionality.
Instant alerts.
Powerful features.
Affordable pricing.
Good rating.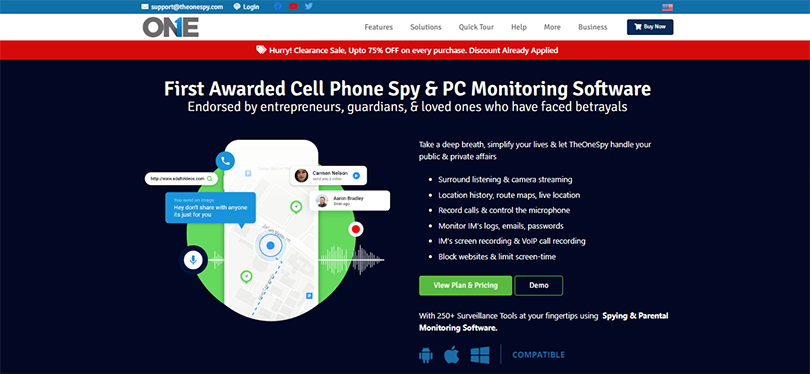 7- HoverWatch:
The HoverWatch is one of the most demanding Android spying apps in 2022. It needs to get installed in the target device. It only takes a few minutes, and you become able to explore the cyber world of your desired device.
Yes, you literally can see every online and offline mobile activity, and you can control the target device as well.
Key Points:
No rooting required.
Advanced Android tracking features.
Low pricing.
Positive reviews.
Remote functionality.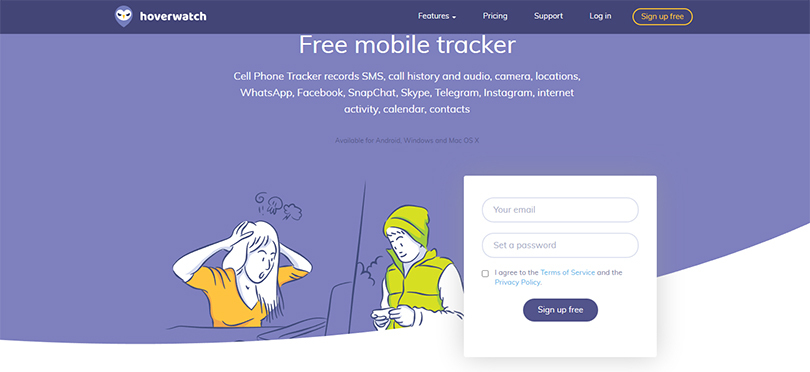 Which Android Phone Surveillance App is Best for You?
Users demanding best Android spy apps include worried parents and employers who want to make sure that no internet danger can harm their kids or businesses.
All the above-mentioned free spy apps are great in functionality and offer exclusive features that no other apps in the spy app market provide. People are getting more into Android monitoring software due to increased risks of cyber threats, and that is a good option. You can buy best Android spy app online, but be sure of its features and functionality before purchase.
Concluding Thoughts:
Android spyware has become the talk of the town for offering people complete access to the phones of their loved ones. Though the internet world holds many spy apps, it is quite challenging to find the best free Android monitoring software.
We have mentioned the top 7 free Android spy apps in this article so that you can enjoy remote spying without any trouble.