5 Scams of Mobile Spy Apps – Does a Spyware Offers What It Claims?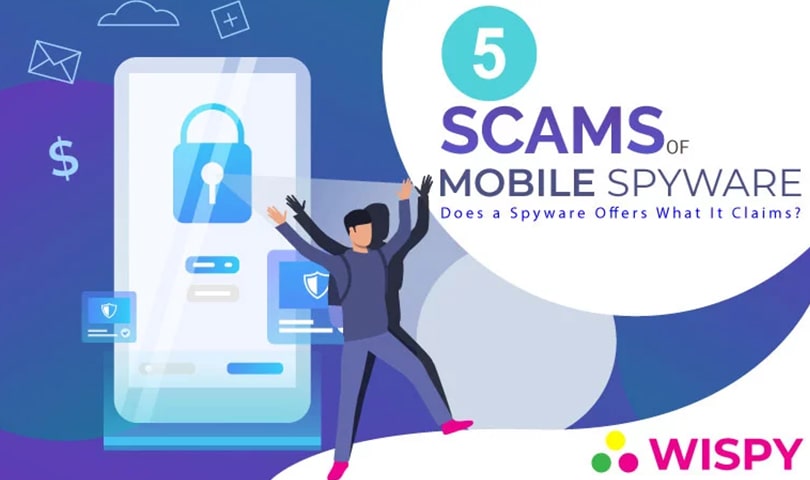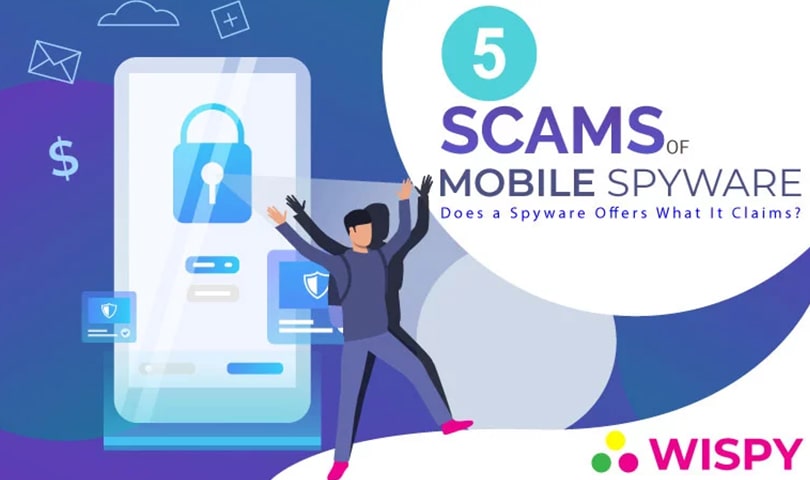 Cell phone spyware is losing credibility nowadays, due to some revealed scams of mobile spy apps. The demand for phone monitoring app is ever increasing. The elevating rate of smartphone users, 3.5 billion, has exalted the need for apps to monitor mobile phones. During the global pandemic 2020, there has been observed a massive and shocking global surge in spyware usage during COVID-19.
People are apprehensive regarding the cybersecurity of their loved ones. The anxiousness is real because of the unlimited possibilities to get harmed online.
Parental concerns about the online and offline well-being of kids have made tech companies develop hidden spy apps to ensure the safety of juveniles.
Unfortunately, there is too much saturation of mobile monitoring software in the spy app market. And, most of the phone spyware vendors promote their products by implementing false advertisements.
It is quite annoying to seek the top phone monitoring app and stick with a fraudster spy app.
To avoid such spy app hoax, here is a quick overview of the most common scams of mobile spyware that revolves in the online market.
5 Scams of Mobile Spy Apps – Does a Spyware Offers What It Claims?
Using an app to spy on cell phones is itself a tricky process. While integrating spyware in a mobile device, we give real-time access to all the delicate details of the target device to that particular spyware. If you want to know if, is there any kind of malicious software installed already, we have covered it on detecting spyware on mobile devices.
The outrageous spy apps have polluted the online market. While searching for a reliable cell phone monitoring tool, there is a big chance that you will fall for the gimmicks of fraudulent spyware.
Even some of the apps have claimed numerous things about remote location tracking. We have covered it in detail on how you can track a cell phone location without installing software.
Here is a list of common scams of mobile spy apps;
Remote Installation
Free & Unlimited Spying Features
Compatibility with All Digital Devices
Spying via Cell Phone Number
Spy Phones via Bluetooth
Now, let us explain why the above mentioned claims are classified as spy app scams.
READ ALSO: Google and Apple Announces Collaboration in Banning Location Tracking Among Contact Tracing Apps
Remote Installation – Can You Install a Mobile Spy App Remotely?
The biggest fraud of a cell phone monitoring app is that it assures a remote spyware installation on mobile without even touching the target device.
Not at all. It is merely a lie. You cannot download a spy app without accessing the target device. Don't ever fall for the unrealistic approach of installing a spy phone app without having the target device in your hand. There is no such technology so far that delivers cloud installation process of spy app for Android.
If you want to put spyware in someone's phone, you need to access it physically. Unlock the target device so that you can download and configure the spyware app manually.
Free & Unlimited Spying Features – Why Should You Purchase the Spy Software?
There are countless advertisements live online that claims to provide free of cost mobile monitoring services. If you encounter a free cell phone spy software, observe keenly about its features and pricing plan.
If spy apps are available free of cost, then why should you purchase any premium mobile monitoring software?
Well, because these are the marketing tactics that trap potential buyers to entrapped in the false spy app. If you would like to know how to remove spyware app, either on mobile or tablet device, we have covered it in detail.
Now here is the truth; once you go for the free mobile monitoring app, after registration, the spyware vendor will ask you to provide credit card details.
And for what purpose?
Of course! You must purchase the app.
Despite free spy apps for cell phone, go for a free limited trial offered by some reliable spy phone app. You may have to pay a small fee for the trial version, but the security is guaranteed.
READ ALSO: Increased Rate of Sexting Among Teens Shocked Parents to The Core
Compatibility with All Digital Devices – Can You Monitor Android and iOS with a Single App?
Not all spyware apps can monitor both Android and iOS devices. It is the bitter reality of the spyware world. With the advancement of technology, mobile spy apps develop by updating the latest mobile monitoring features.
Scam spyware app vendors claim to provide proper functionality of spy app with every digital device. Such affirmations are nothing but a lie.
Before you buy a mobile monitoring software, check its device compatibility. Some reliable spy apps indeed deliver both iOS and Android monitoring. But their features are limited to the running version of the operating system of targeted phone/tablet.
Spying via Cell Phone Number – How is it Possible?
If you search for remote ways to spy on someone's android phone, you will see spy app vendors claiming to provide spying features only with the help of a phone number.
Again! Such claims are only false advertisement tricks and nothing else.
There is no possible way that you can watch the ongoing cell phone activities using its number. However, a mobile number can help law enforcement agencies to track the location of the cellular device. Otherwise, there is no option for a commoner to track a cell phone with number.
Spy Phones via Bluetooth – Can Bluetooth Help You Spy on Mobile Devices?
Bluetooth is a wireless transmission service. Generally, it is used as a short-range communication network. We can connect mobile devices using Bluetooth for only limited purposes, and spying is not one of them. Just like the remote spying claim, Bluetooth monitoring is also a trickery to trap users.
The cybersecurity of your loved ones and your business is in your hands. Don't ever let scams of mobile spy apps compromise delicate details of your family and business.
Verdict:
The internet is full of scams and frauds; even the mobile monitoring industry is not pure of trickeries. So, whenever you decide to get a phone spy app either for your business or family security, make sure you check the scam list mentioned above. Never ignore the red flags when it comes to choosing the right and reliable mobile spy software.
Hopefully, the above-mentioned scams will help you differentiate the fake and real mobile spy software in no time.
We recommend you try TheWiSpy cell phone monitoring app to experience secure and high-tech spying features in real-time. Don't waste your time on fake spying apps, while you have a reliable one only a few clicks away.