How to Use TikTok Family Pairing Feature? An Easy Guide
Posted in Social Media by admin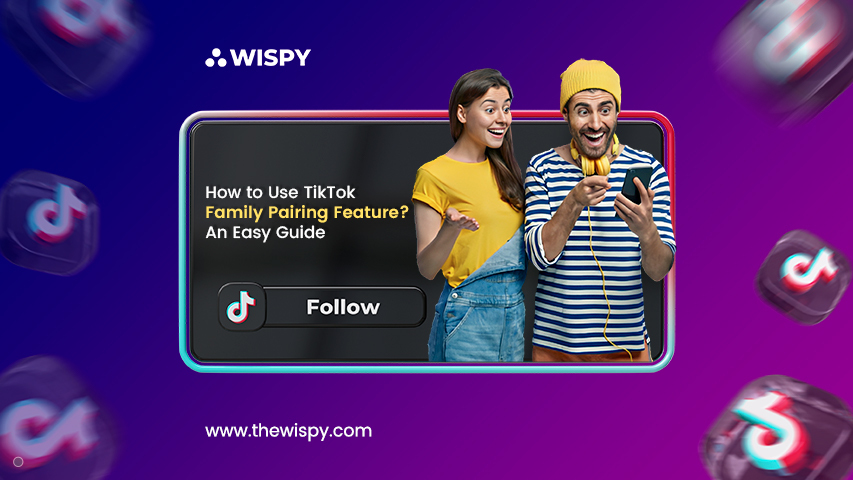 TikTok has the power to set any video as a trend, and people from around the world tried to follow it. But, unfortunately, the "Blackout challenge" on TikTok has recently taken more than 80 lives to this date. Isn't it alarming? Because teenagers were the ones to follow this trend.
Does your child also have an account on TikTok? If this is the case, then you should be anxious about your kid because we know they mean the world to you.
You, as a parent, must be wondering if TikTok app has a kid mode. Of course it has. TikTok family pairing has recently launched enabling parents to watch their kids' TikTok accounts and control them.
In this article, we will talk about the addiction to TikTok and how you will be able to save your child through TikTok family pairing.
What Is TikTok Addiction?
Before digging into a family pairing feature, you need to know how your Kid is obsessed with the app.
Why is TikTok inappropriate?
Your child will feel depressed and anxious and show irritation towards family members when he or she is not able to access the TikTok app. The reasons could be:
They try to open the app frequently and want to view the trendy videos.
Or
They do not like to miss any videos; therefore, they visit the app after a few minutes.
It is observed that teenagers spend hours and hours on TikTok app without concern about important daily tasks such as studying, exercising, or giving time to family members.
Let's have a deeper look into some red flags associated with TikTok app usage
Is TikTok Safe for Teens? Here's What Parents Should Know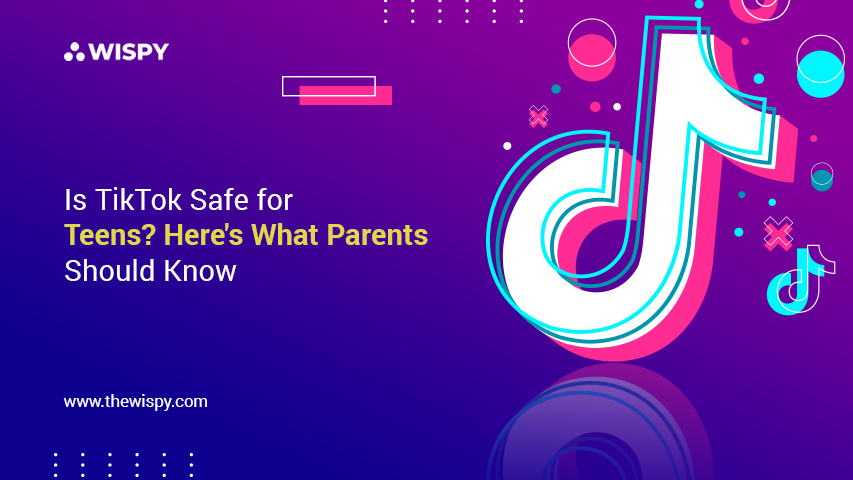 One hundred fifty countries have access to TikTok, and there is a massive increase in its users. Every day 2 out of 3 people download it on their phone. In the USA, 200 million times TikTok app has been downloaded. Many countries, including India, Russia, Australia, European Union, and Indonesia, have banned this app over the period due to inappropriate content and data security threats. Sensor Tower in 2020 reported that 2.6 million people had downloaded the app all over the world.
A study also reports that kids normally follow TikTok trends to become cool, famous, and trendy on social media websites. Excess of anything is dangerous for everyone, but getting addicted to social media apps at the age where a kid has to build his or her future is quite alarming.
A few countries' governments have taken action against it, but the ban got lifted over the period, and its ban goes back and forth in some countries. Being a parent, it is your duty to keep a watch on your child as the government is taking necessary action against such addictive apps.
Is TikTok Accessible to Kids? What Can They Watch?
Yes, TikTok gives complete access to your minor Kid or teenager. The question you may have is, "How is this even possible?" but this is the case. TikTok asks for an age limit when you are making an account, but your Kid will lie about their age definitely. They do not ask for any information which can determine their age in a true manner. Teenagers will do any trendy or challenging video to grasp more followers, and they aim to become the most follower person on TikTok. Therefore, you should know about the TikTok family pairing feature.
How to Use TikTok Family Pairing Feature? An Easy Guide
Almost 30 million people are using TikTok, and its users are still increasing all over the world. People like to enjoy brief videos as they want to watch more online stuff in less time. Numerous global trends have emerged as a result of the short clips. You will find trendy videos on the latest fashion, cooking recipes, pranks, and much more.
Do you know about the TikTok family pairing? Make yourself aware of it. Teenagers are addicted to TikTok and follow trendy videos without caring for their life. Parents need to create a boundary with TikTok family pairing but do you think it actually works?
Let's get into details.
What Is TikTok Family Pairing? An Overview
It will enable parents to establish limits by connecting their TikTok accounts to those of their children and impose restrictions remotely. From their own phones, parents may manage functions like screen time limits, restricted mode, and blocking messages. These settings cannot be altered by children without parental consent. Parents who want to protect their child's innocence, life, and career then they should activate the parental control on TikTok.
4 Red Flags You'll Ignore by Not Using TikTok Family Pairing: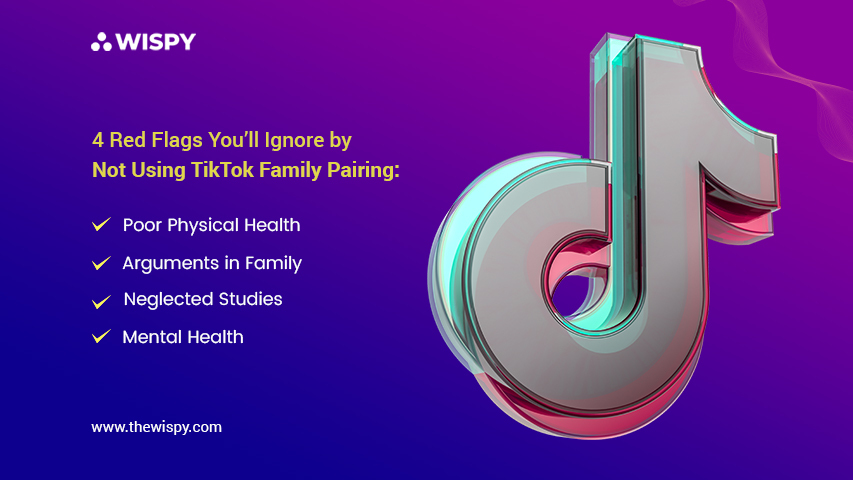 If you take your kid's addiction to TikTok seriously, then there might be a chance your Kid has to suffer from the following things.
Poor Physical Health
Children and teenagers who spend a lot of time in front of a screen have bad levels of physical fitness and suffer from poor eyesight and body pain. Moreover, they hold greater rates of obesity and less healthy eating habits as compared to other kids spending fewer hours on social media apps like TikTok.
Arguments in Family
Spending too much time on TikTok can lead to arguments at home. Parents could start to worry that their child's education and social development are being harmed. Normally, a child misses any family function or family gathering just to spend more time on TikTok app. Parents will try to stop them, but he or she will argue, and as a result, a fight will break out in the house.
Neglected Studies
Obviously, when they are spending the whole day viewing and making reels definitely, they are spending their academic hours watching TikTok short videos. This will ruin not only their grades but their personality too. Being a parent, you will be watching your Kid going towards endless devastation.
Mental Health
According to the report, Teenage TikTokers are at greater risk of anxiety, depression as well as worse working memories, while on the other hand, kids who use TikTok less regularly are active in all other activities. Would you like it if your kid turned out as a depression patient? Never place yourself in a situation where you will have to live with the consequences.
Read Also: Press Pause to Netflix Binge Watching
3 Benefits of TikTok Family Pairing That Can Save Your Children: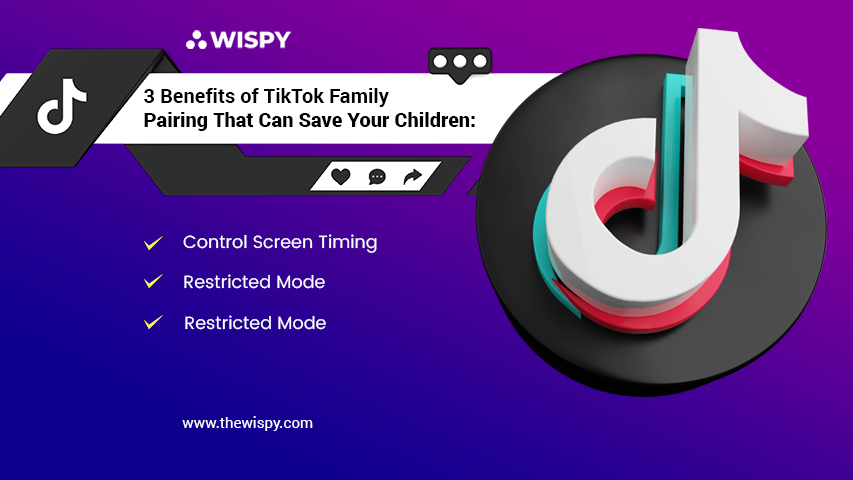 Control Screen Timing
As a parent, limit your teen's access to Tik Tok to a certain period of time. You would be able to create a certain duration for your kid to watch entertainment things on the app. In this way; your child would be able to focus on his curriculum and co-curriculum activities.
Restricted Mode
Limit the visibility of content that might not be suitable for all audiences. Parents can turn off TikTok's search feature to prevent their children from looking up specific persons or categories of content, as well as to prevent other users from looking up or recommending their accounts. In this way, TikTok family pairing mode will help you to strictly block cringe, vulgar and immoral content.
Control Privacy
Parents can choose to make their teen's account private, control who can see the videos their child has liked, and restrict who can leave comments or contact them using the app. In fact, parents can choose to completely stop direct messaging if they think it is appropriate. In this way, parents can protect their kids from online predators.
How to Set Up TikTok Family Pairing?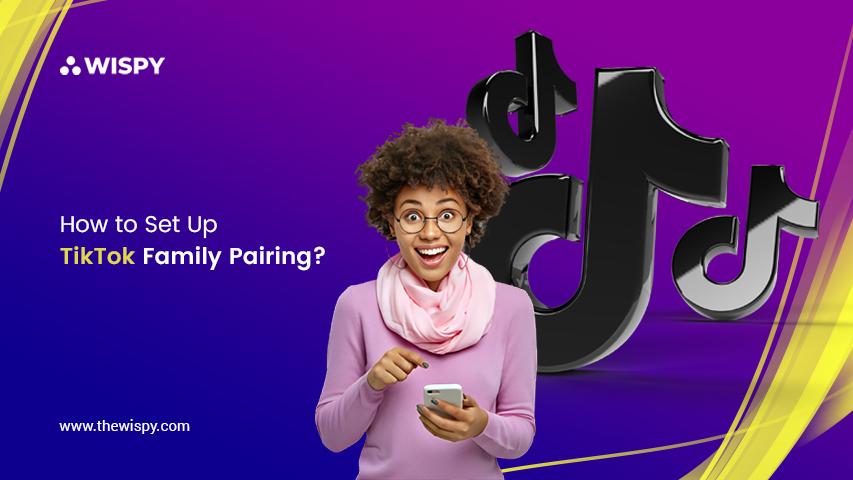 Go to the parent's TikTok profile.
Visit Profile
To access Settings, you need to press on the three dots which you will see in the top right corner.
You need to visit Family Pairing and then select continue.
Afterward, select parents when TikTok asks "who" is currently using the account
The QR code will show up
Similarly on a teen's phone; you must also follow the above steps
Firstly, you must choose the child's account
You can now change their settings to your preference
Does Family Pairing Really Work?
Is TikTok family pairing not working? Family Pairing is a great concept, but if you think it is flawless, then you are not thinking in the right way. TikTok's algorithm proposes videos that are similar to ones you've already watched, particularly those you've viewed for the longest. Family Pairing appears to limit some of the objectionable stuff, but not all of it. The greatest strategy to protect your teen is, without a doubt, talk to them about the videos they watch on the app. You do not know if they might make another account privately.
How many accounts will you control?
You need to look for spyware apps like TheWiSpy so you would be able to monitor every social media app if your teenager is operating the browser in an incognito tab. We all are surrounded by gadgets, especially our kids. Therefore, it has become a parental duty to not only guide them in the right way but ensure that they are following their words. Therefore, advance yourself with parental control apps.
Final Thoughts
As a parent, there is a need to stop the trend of spending almost the entire day on TikTok. You can put restrictions, but it would not work because whenever you stop a kid, he finds another way to fulfill his desire. You need to look for a permanent solution because TikTok family pairing seems to be a temporary one. Look for the spyware apps such as TheWiSpy or any app which you feel can guard your child against immoral content and save their lives by stopping them from following trendy mortal challenges. Teenagers participate in online challenges at the cost of their life as they want to become cool and daring people among their friends and society. Follow your decision and build the mind and character of your child by engaging them in productive activities.