How to Block Adult Content With Phone Parental Control App?
Posted in Parental Control by admin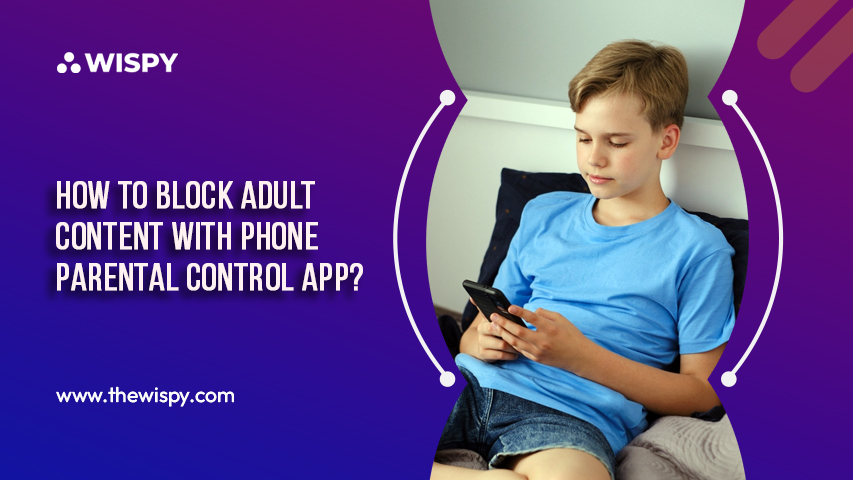 Is your child addicted to adult content?
Are you looking for a reliable solution to block adult content on an Android phone?
If yes, then you must get a phone parental control app right away.
Parents around the globe are worried about the online security of their juveniles. And nothing can help them better than a parental monitoring software.
Why Do You Need a Parental Control App?
Internet is easily aavailable to everyone these days. With such colossal cyberspace, the online world has the answer to everything.
With all the exciting websites, the internet is an explorable space for teens and tweens. However, while surfing the internet, kids can get exposed to online dangers intentionally or unintentionally.
One of the most disturbing cyber threats is adult content.
Yes, you have read it right. Pornography, adult chat rooms, online sexting, it all happens on the internet. You can unveil the most dangerous realities of the online world with just a single wrong click.
So, how can parents shield their children from adult content?
Is it legal for parents to control the mobile exposure of their kids?
If you worry about your child's cyber safety, you must block inappropriate websites and apps from your kid's phone. The digital revolution has facilitated us with practical ways to block adult content. And yes, monitoring your kids and setting restrictions on their screens is legal.
Teenagers now have the freedom to use mobile phones and the internet. Studies have shown that porn addiction among teens is as harmful as substance dependence.
You can restrict pornography and other adult content from the child's screen like a pro.
But how?
Let's find out.
How to Block Adult Content With Phone Parental Control App?
Adult content can be blocked by the following means:
Google PlayStore Restrictions
Safe Search
Parental Control App
Over-exposure of mobile exposure has adverse effects on a kid's brain and opens the possibility of encountering cyber threats online. Research showed that mobile addiction among kids over-stimulates the nervous system, making it difficult for kids to focus on other things.
Cell phone addiction among teens and tweens can lead to severe issues, including; study problems, porn addiction, and many others.
As a parent, you can restrict the destructive or adult content from the Android screens of your kids.
Let's find out details on top methods to block adult content from Android devices.
Method 1: Block Adult Content with Google PlayStore Restrictions:
Does your child use dating apps?
No worries, you can block adult apps by enabling Google PlayStore restrictions.
Google PlayStore is the hub of countless mobile apps. There are diverse categories of mobile applications available online, including learning apps, dating apps, adult apps, etc.
Google PlayStore offers restriction mode and acts like a parent tracking app so that parents can filter lousy content from the screens of their kids.
Here is a step-by-step guide to enabling Google PlayStore restrictions:
Access the mobile device of your child and unlock it.
Launch the Play Store app.
Tap the Menu sign (three horizontal lines).
Now, open Settings.
From the Settings menu, tap on Parental Controls.
Now, toggle on the Parental Controls.
Choose the pin code to restrict settings.
Block inappropriate content by selecting age rates from each category.
Note: Do not reveal the pin code to your kid. Because if you do so, your child will get access to unblock any blocked app they like.
Method 2: Filter Content by Enabling Google Chrome's Safe Search:
Web browsers, like Google Chrome, can unveil inappropriate websites to your kids. Studies showed that 64% of young people aged 13-24 actively search for adult content online. Among kids, 71% of children hide their online searches from parents. In case you only want to limit your kid's mobile browsing. You can set up Google safe search instead of installing a third-party phone parental control app.
So, if you want to filter web searches on your child's mobile browser, here is what you must do:
Hold your kid's mobile phone ad unlock it.
Tap on Google Chrome.
Now, tap on the three-dots signs from the upper right corner of the browser.
Select Settings.
Now, scroll down to the Advanced category and tap on Privacy.
Scroll down to Safe Browsing and enable it.
You can restrict improper websites from your kids' mobile and computer screens by enabling safe search on chrome.
Now, let's jump to the most vital section that covers a super app to monitor teenager phone.
Continue reading and discover how to use a parenteral control app to block adult content from your child's screen.
Method 3: Use a Reliable Parent Tracking App – TheWiSpy:
When it comes to restricting kids' screen usage, using a reliable parental control app could be the best solution.
Yes, parents can block screen time, improper apps, and adult websites with authentic parental control software.
Moreover, a parental control app allows guardians to locate their teens with digital commands. Not only this, the best parent tracking app TheWiSpy lets parents develop a boundary around unsafe zones.
Do you know; how parental control apps are beneficial? Let's discover some details about parental monitoring apps.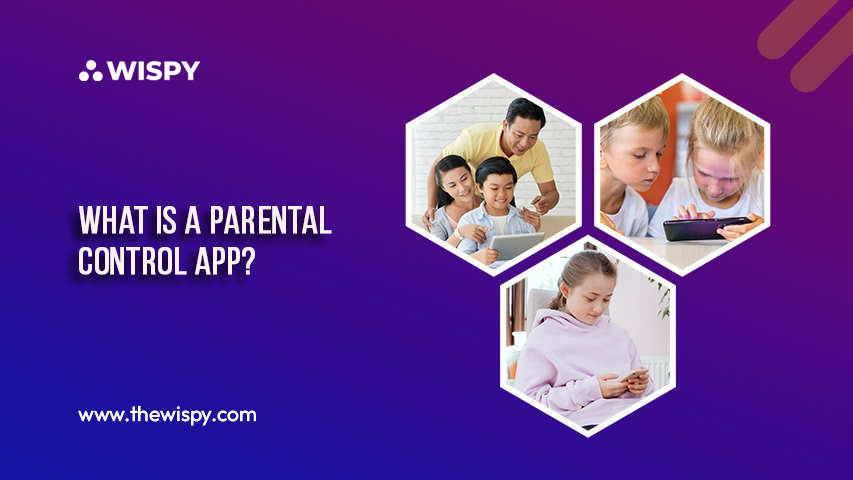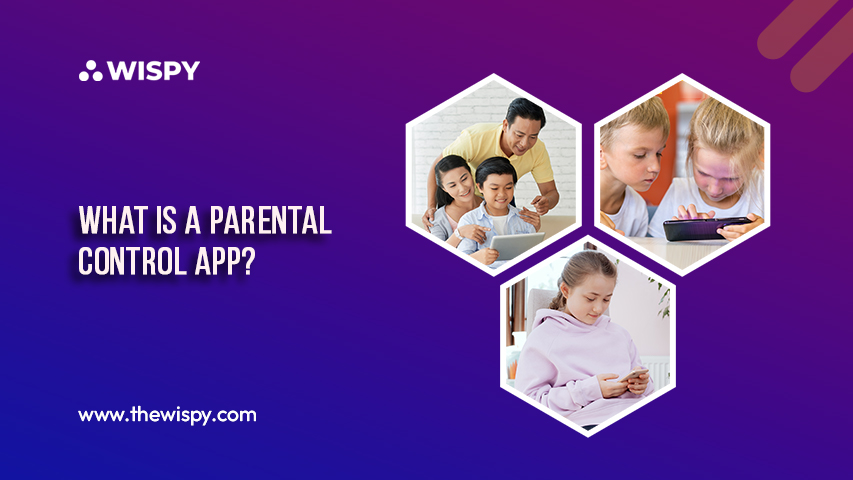 A parental control app authorizes parents to control and manage their kids' mobile usage.
The Internet market has plenty of parental monitoring apps, but choosing the right one requires a little knowledge about how parental control works.
Here are some top features the best parental control app must possess. You must consider such features before you buy parental control app.
App Blocking:
Block inappropriate mobile apps from the Android devices of your kids. You can restrict dating apps, violent games, and other improper mobile applications without getting your child to know.
Screen Time Limits:
Set screen time limits. Parents can allow a specific time limit for mobile usage. The parental monitoring app automatically shuts down the target device.
GPS Tracking:
Track the whereabouts of your children anytime you want. Monitor the visited places along with location history in real-time.
Geo-fencing:
Set safe and unsafe geographical zones. Create boundaries on restricted zones and receive instant alerts whenever your child enters the prohibited zone.
Web Filters:
Filter websites and block content that is not appropriate for your child's age group. Filter porn websites and create a secure online environment for your child.
Social Media Monitoring:
Keep tabs on the social media activities of your children. Monitor your child's social media account and track their digital presence with parental control apps.
Contacts Tracking:
Parent tracking app lets you track the contacts of your kid's device. Parents can find out the friend circle of their kids by monitoring the saved contact details.
SMS Monitoring:
Read SMS your teens send or receive. Monitor the text conversation of your child and discover if they are using inappropriate text abbreviation language.
Multimedia Tracking:
Monitor the captured and downloaded photos from the multimedia gallery. Listen to saved voice notes and watch saved videos of your target device remotely.
Must Watch:
TheWiSpy – A Reliable Phone Parental Control App: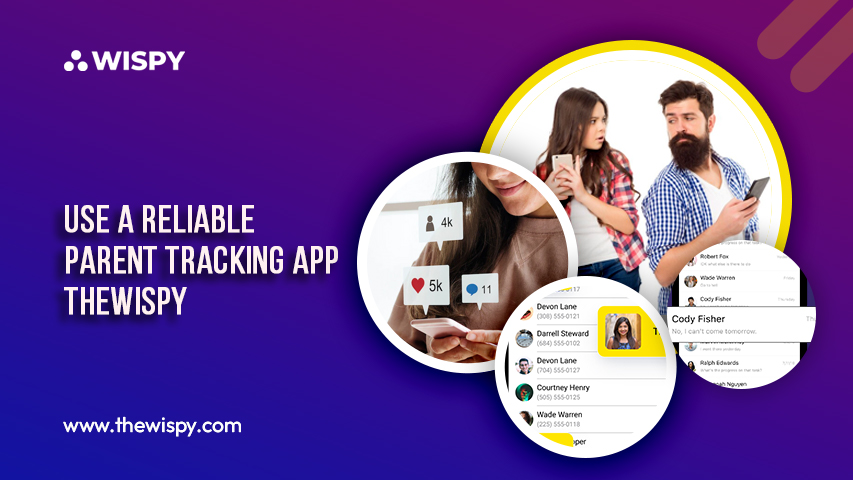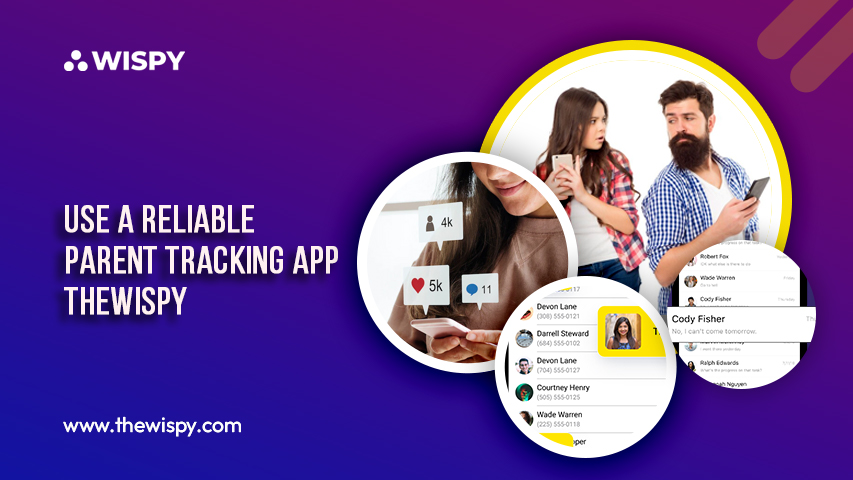 If you are a parent and want to take charge of your child's mobile device, nothing can help you better than TheWiSpy app.
Here is how you can buy parental control app from TheWiSpy website.
Get Registered with TheWiSpy
Install TheWiSpy on Your Teen's Phone
Configure Settings
Login to Web-based Dashboard
Control Your Target Device
It is super easy to operate TheWiSpy app. The app offers a user-friendly control panel that lets parents manage and control their kids' devices with great functionality. Block destructive content from the screens of your teens before it's too late.
Verdict:
The internet world contains content that no parent would want their kids to encounter. Although, parents can secure the online space of their kids by the abovementioned ways. The best solution to block and filter destructive content from kids' screens is using a reliable phone parental control app. TheWiSpy is the world's top-rated parental monitoring software with a considerable number of satisfied customers.
So, what keeps you waiting?
Get TheWiSpy parental control apps for teens' monitoring today, and start blocking adult content before it's too late.
Frequently Asked Questions:
Can I control my kid's phone for free?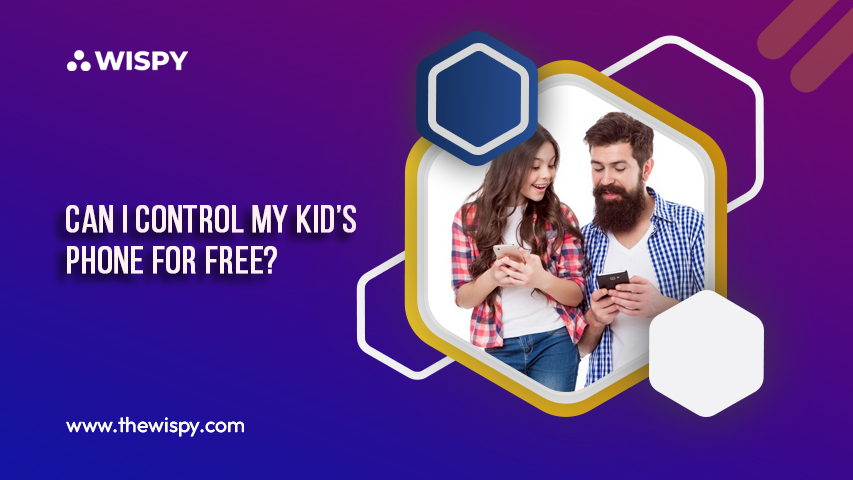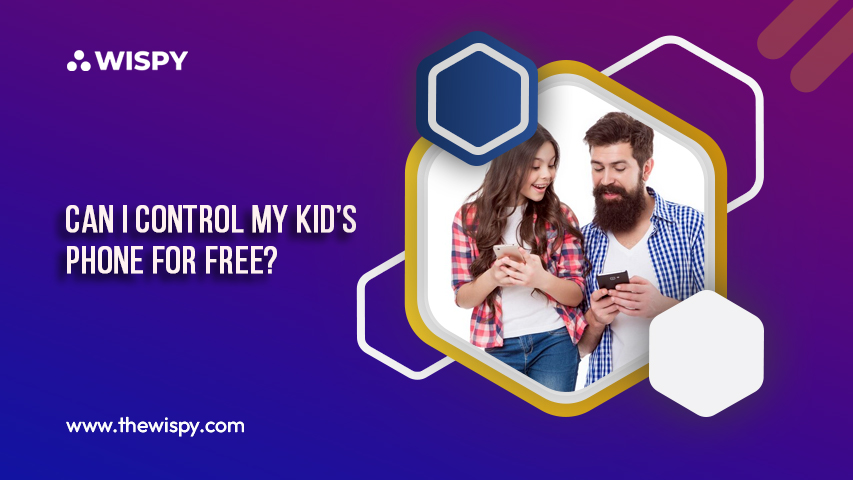 Yes, you can control and restrict your kid's phone for free with Google Play Store restrictions. However, with this option, you can only limit a few things. If you want more advanced features, you must get an affordable parental control app for teens. TheWiSpy is the best option in this regard. It helps you control your kid's phone and limit inappropriate content from their screens remotely. Moreover, you can also monitor the cell phones of your kids with TheWiSpy.
Is it possible to turn off your child's phone remotely?
Yes, it is possible in two ways.
You must know your child's Google account credentials to lock it remotely from the Google Family Link App.
The best parental control app also helps you switch off your kid's smartphone with remote access.
We recommend you to go for TheWiSpy parent phone control app for advanced parenting.
Can parents locate their kids with an app?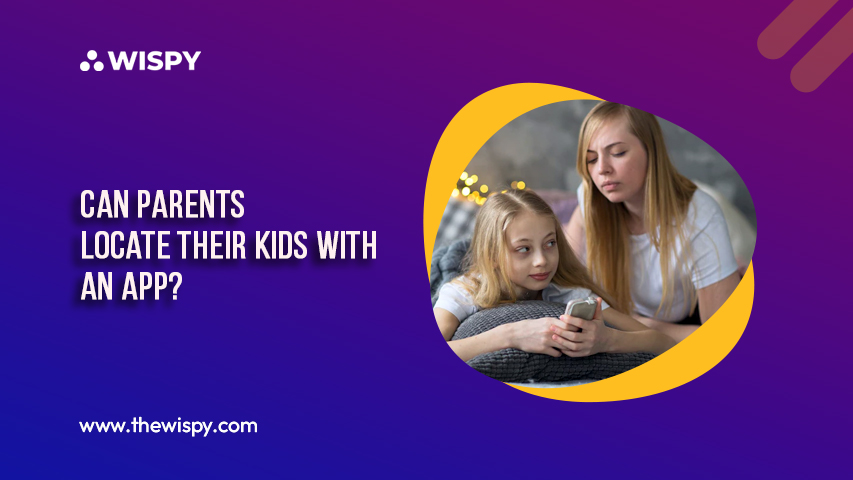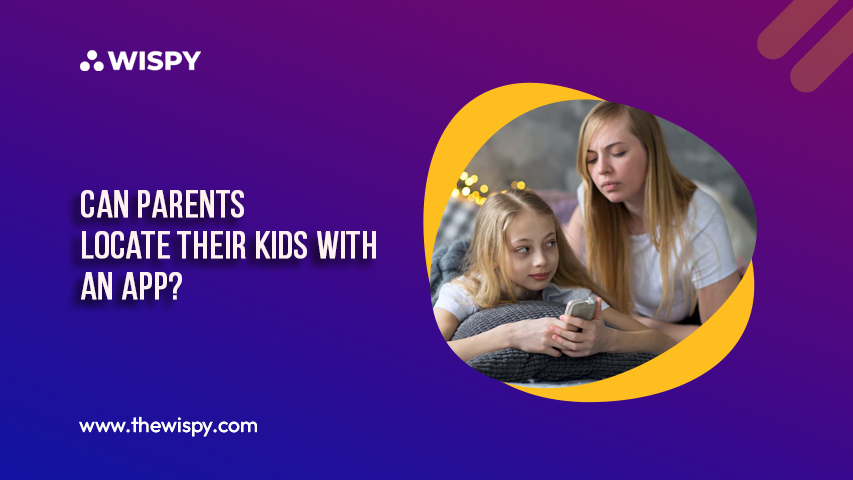 Yes, TheWiSpy is the answer. You can buy parental control app and install it on your child's smart device. It will help you locate your child anytime you want. Such family tracking apps continuously trace the GPS location of the target device and upload the current pinpoints on a remote server. From a remote control panel, parents can easily monitor the real-time location of their teens. It is all a parent needs in today's age.
How to know what my kid is searching for on his cell phone?
If you want to know what your kid is searching for on his cell phone, you must follow these steps;
View their device browsing history when they are away.
Install a tracking app to monitor teenager phone and view browsing history without letting your child know.
If you ask for an expert opinion, we recommend you pick a reliable parental monitoring app to start tracking your kids online and offline.
Which app is best to control a kid's phone?
TheWiSpy is the most advanced and affordable app to control teens' and tweens' devices. You can set parental controls and monitor their screens 24/7 with TheWiSpy. Also, it allows parents to track the location of their kids and set geofence alerts to avoid harmful incidents. Also, TheWiSpy is remote and efficient monitoring software that working parents can use any time, anywhere.