Can I Read Text Messages of My Teen with Android Spyware?
Posted in Android Spy by admin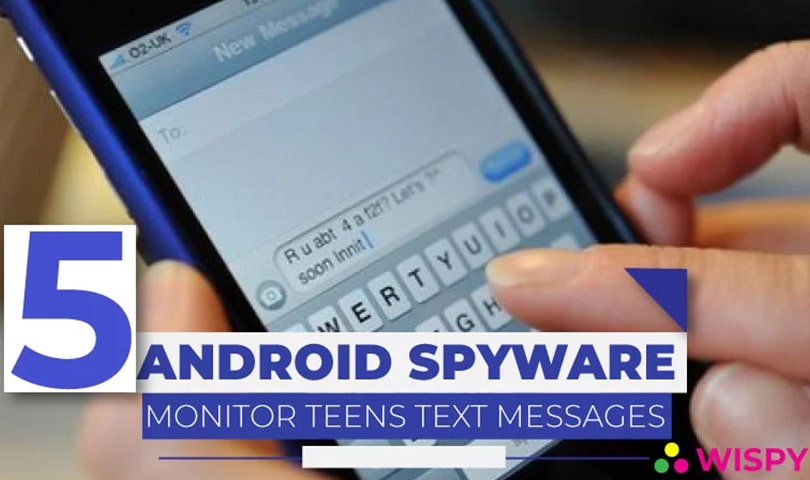 Living in an era where everything is digitized, we all have lost in the illusion of the mobile world. From grandparents to adults to kids, everyone has an online space. Social networking and messaging apps are majorly used to communicate with friends and family. Such apps are easily available and can connect us to the whole world within seconds. It has become usual to connect with strangers using social media apps.
Teens are always curious to explore the world. In the digital world, kids make new friends online despite knowing them in actual life. Such scenarios are daunting for parents of growing kids, as the world outside is full of serious threats.
For parents, it is important to know who contacts their kids. And the best way to keep track of your childs phone friend zone is by monitoring teens text messages.
With the popularity of Android spyware, parents are curious whether they can read text messages of their teens using an Android spy app?
Here, in this article, we are going to discuss how parents can read the sent and received text messages of their kids.
So, let's get started.
Can You Read Text Messages of Your Teen with Android Spyware?
Parents are concerned about the digital space of their kids. With such a big online population, nobody can guarantee if the person on the other side is a pedophile, molester, or sexual predator. Such concerns make parents take action by monitoring the text conversation of their kids, especially teens.
Spying on someone's text messages is an illegal activity. But parents can legitimately monitor their underage kid's messages to make sure they do not fall into any sort of online trap.
With Android spyware, monitoring your kid's message is possible. But, you need a reliable app to get instant updates.
Here, we are going to mention the top most Android monitoring apps that can enable parents to read text messages of their teens remotely and discreetly.
TheWiSpy:
TheWiSpy is a leading cell phone monitoring app that offers extensive features to spy and control Android devices. This Android spy app is the ultimate solution for parents who want to read the text conversation of their kids. Using TheWiSpy, parents can monitor their kid's phones and control the digital space of the target device. The app allows parents to filter and block content that is not right for the kids.
Key Features:
Enables SMS monitoring to read sent and received text messages.
Allows content blocking and filters.
Enables social media monitoring.
Provides remote access to the kid's phone.
Offers Call Recording Feature.
Allows Multimedia Monitoring.
Enable GPS Tracking & Geofencing.
With its extensive and robust Android monitoring features, TheWiSpy retains its position among top Android spyware.
FamiSafe:
FamiSafe is another top Android monitoring app, allowing parents to read the text conversations of their teens, discreetly. The app is designed to keep your loved ones safe from online dangers. FamiSafe works discreetly in the background of the target device so that parents can keep eyes on their kids without any suspicion.
Key Features:
Text message spying enables parents to read SMS conversation.
Offers incognito history monitoring.
Allows blacklisting and whitelisting of websites.
Enables content filtering and app blocking.
Actively detects explicit images from the gallery.
Provides robust GPS tracking feature.
Allows screen time restrictions.
FamiSafe sends instant alerts and keeps parents updated with the digital activities of their kids. That is why it is the best choice when it comes to monitoring kid's Android phones.
PhoneSheriff:
PhoneSheriff is a reliable and leadind Android spy app. It offers comprehensive mobile monitoring and tracking features to keep parents updated about the online space of their kids. Parents can keep eyes on their kids with PhoneSheriff and find out where they are, what they are doing, with whom they talk to, etc.
Key Features:
Text message tracking; sent and received.
Screen time restrictions.
Phone number blocking.
Remote access to the device; enables you to turn off the device.
GPS tracking.
Web browsing history monitoring.
Gallery logs tracking.
PhoneSheriff has all the features one might need to manage and monitor the screens of kids. This app indeed helps parents track the online activities of their kids.
mSpy:
mSpy is a well-known name when it comes to monitoring and controlling the kid's online space. This app facilitates parents to monitor the Android devices of their kids without much hassle. The installation process and the app interface are user-friendly, enabling parents to spy on the calls, text messages, multimedia, and other activities of their kids.
Key Features:
Sent & received text message tracking.
Incoming and outgoing calls recording.
Call logs tracking.
Multimedia monitoring; photos, voice notes, videos.
Web surfing history recording; visited, bookmarked websites.
GPS tracking; active pinpoints, location history.
Instant Messenger tracking; WhatsApp, Snapchat, etc.
With great popularity for providing efficient parental control and kid's monitoring features, mSpy is the ultimate option for monitoring text messages of teens.
FamilyTime:
FamilyTime is yet another app that allows parents to track the text conversation of their kids. The app offers powerful features to manage and follow all the online happenings of your child's Android devices.
Key Features:
Text conversation tracking, including; sent & received messages along with contact details.
Screen time restrictions; set time limits of device usage.
GPS tracking; locate your kid's mobile phone and tablet.
Geofencing; limit locations on your child's phone.
Content blocking; restrict porn or violent websites.
Internet browsing history; view visited web history.
Filter content; create a safe digital space for kids.
Family time is a decent app that enables parents to read the text messages of their teens, monitor their online space, and keep eyes on all the digital activities their kids do online and offline.
Wrapping Up:
With a secure and reliable Android monitoring app, reading the text messages of your child is like a piece of cake. Parents must install an Android tracking app in the devices of their grooming kids so that they can ensure the online safety of their children. Are you ready to read text messages of your kid?