Android Spying Made Easy–A Complete Guide to Spy on Android Devices
Posted in Android Spy by admin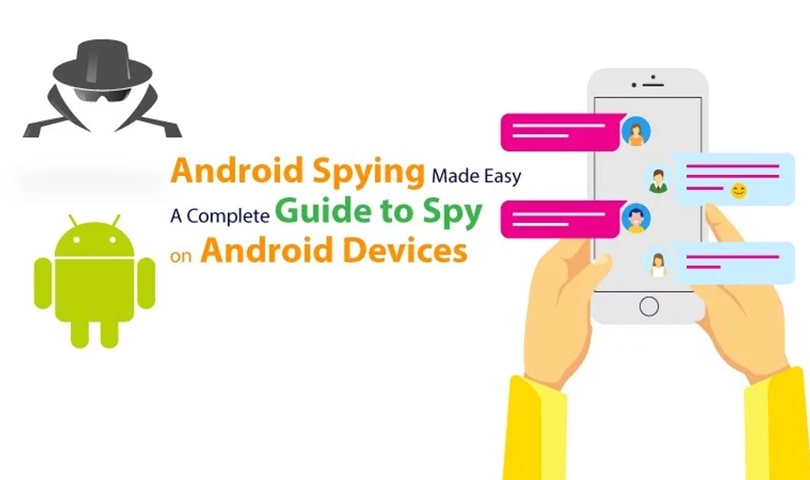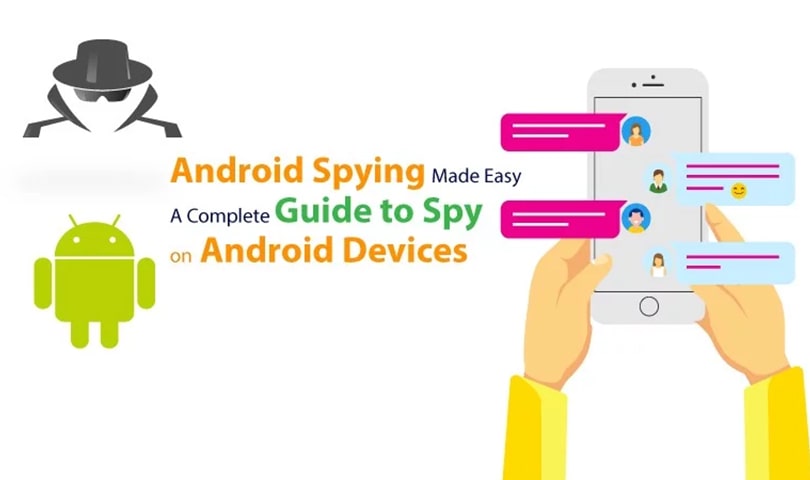 Today, we live in a time where the globe runs by gadgets and mobile devices. And among these devices, the Android operating system runs most of the smartphones and tablets. As the majority of people are Android users, people often make queries on search engines related to spying Android phones and tablets.
Are you seeking a way to spy on an Android cell phone?
Let's tell you how to get started with it.
Part 1: Find the Purpose:
Before you start looking for ways for Android spying, ask yourself why you need to do it?
Keep in mind; you cannot spy on someone's mobile phone or tablet for stalking or other cheesy causes.
People either spy on Android phones for preventive reasons or security purposes. You can monitor the Android devices of your children to make sure they are safe. Also, companies can spy Android cell phones owned by the business for employee surveillance. Android spying helps people around the globe to ensure many things in a daily routine.
Here are some serious reasons for Android spying:
Parenting: Android spying has relieved parents in many ways. Now, parents watch their kid's activities remotely with digital spying. All they need to do is install Android spyware on their child's phone or tablet. From location tracking to monitoring apps and game usage, parents can now keep tabs on everything.
Family Protection: People who have elderly or sick people in the family also use Android spying to keep eyes on their loved ones. Android spyware efficiently notifies whenever an accident or misfortune happens. Instant alerts make the Android spy app an efficient tool for family protection.
Employee Surveillance: Companies have advanced their ways to monitor employees. Staff monitoring is another reason people buy Android spyware. It not only increases efficiency but also boosts the productivity of a company.
Personal Data Protection: Some people prefer to keep monitoring software in their mobile phones and tablets as a preventive measure. So that whenever they lose data, they can immediately recover it from the app dashboard. In case of theft or robbery, Android monitoring apps help you remotely remove all the information stored in the target device.
Keep in mind, spying someone is okay as long as it is done legitimately.
So, find your reason and enjoy digital spying.
Part 2: Choose the Best Android Spying App:
Android spying can be done manually if you know the password or security pattern of your target device. It is a sneaky approach that can put you into trouble. Also, you can't access the target Android device anytime you want.
But don't worry.
Technology has got you covered. There are several Android spyware available today that selecting the best one requires a lot of research.
We know that choosing the best spyware for Android is quite a challenge with such amazing and advanced android monitoring apps available online.
Before you finalize an Android spy app, make sure it must have the following features:
Call Recording
Surround Recording
Messages and Emails Spying
GPS Location Tracker
Remote Access to Target Device
Browsing Monitor
The above-mentioned are some general features that help you monitor the basic activities happening on an Android mobile device. Apps to spy Android devices also offer advanced features such as IMs monitoring including WhatsApp, IMO, Viber, Skype, and many more. Moreover, with modern Android spying, you can manage and control apps, monitor screen time, etc.
Now, let's get to some top-ranked Android spyware.
The following are top 5 Android spy apps in 2020:
TheWiSpy
XnSpy
Spyzie
FlexiSpy
SpyEra
Among these quality apps, TheWiSpy is the most popular for its advanced features. Let's dig more and discover its Android spying features and installation process.
Part 3: TheWiSpy Easy Installation:
There are more than 2.5 billion active devices that run on the Android operating system. If you look around you would see the majority of people are busy using their Android phones and tablets.
Now, let's come to the main point. How would you install Android spyware, like TheWiSpy, in your target device?
The process is like a piece of cake.
Just follow these steps:
Step 1: Registration:
First and foremost, visit the website of TheWiSpy, and make a purchase. For that, click on the "Buy Now" button to procure the registered license of the Android spyware.
Once you get registered, follow the below-mentioned series of steps.
Step2: Set-Up:
Once signed up, TheWiSpy will send you an instructional email containing download URL, activation code, and credentials to log in to your dashboard.
After receiving the email, you can follow these steps to get started.
Open the Download URL in your target device. TheWiSpy starts downloading once you open the URL.
Tap the downloaded file to open it. This will initiate the installation process of TheWiSpy. Your device may ask to allow the source, and for that toggle on and give the spyware permit to install.
After that, hit the "install" button so that SystemTask can install TheWiSpy in your target device.
Once installed, open the app and enter the spyware activation code that had been sent to you via the first email.
Accept the "Term of Use" and "Privacy Policy" and tap the Activate button.
Congratulations! TheWiSpy is fully activated on your target device.
Step 3: Get Started:
Once you complete the installation and set up of TheWiSpy, give at least 24 hours to the spyware so that it can fetch all the data stored in the target device. After 24 hours, you can log in to your registered account through any web-based browser and see every detail of your target device via your dashboard.
Concluding Thoughts:
Spying Android devices, especially with the help of spyware is as easy as pie. Android spyware has accelerated the process of digital monitoring. You don't need to be tech-savvy to install an Android spy app, just follow the installation step and you are ready to go.
Do you think spying on children or employees is a good idea?