Parental Anxiety During the Global Pandemic – Corona Virus Threatened Parents Regarding Schools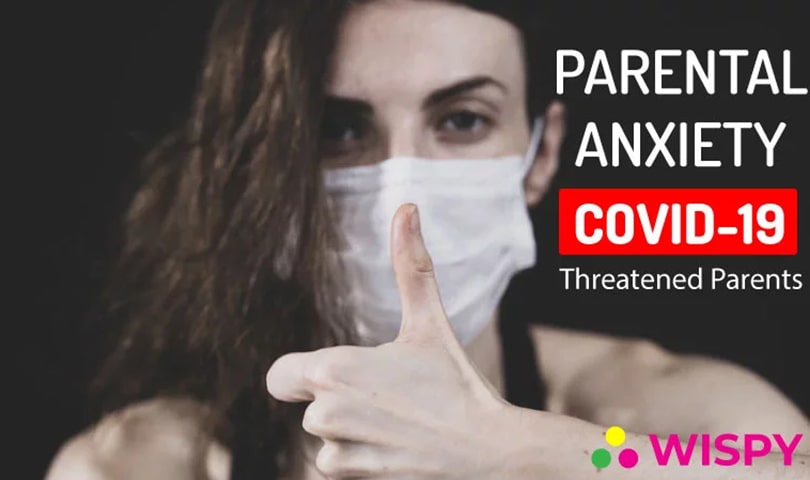 The outbreak of Novel Coronavirus has created parental anxiety and trembled the whole world. Now, things have started to come back to normal as the Governments of many states announced relaxation in the Lockdown. Schools are getting sanitized and soon will be open to welcome kids to continue their studies. Following the SOPs, we are now able to do our routine activities.
Parents out there are quite tormented regarding the safety of their children. They need to be sure if their children will be secure in the outside world.
There are so many questions running in almost every parent's mind, such as;
Are kids going to be safe in school?
What if my child catches the Coronavirus from school?
Are schools following the COVID-19 prevention SOPs?
Well, dealing with the global pandemic affects well being and has threatened everyone around the world.
Back-to-School anxiety is much worse in parents than in kids.
Let's take a look at some anxiety issues faced by parents nowadays.
Fear-Based Parental Anxiety – The Adverse Effects of Global Epidemic:
Sending kids back to school must be haunting every parent. This fear-based anxiety among parents keeps them thinking about whether or not children would be safe in the school.
Jenni Ross, a licensed professional counselor, suggested parents consider the positive signs for kids going back to school rather than getting worried. She also advised parents to "go for the facts".
Here are some facts mentioned by Jenni Ross that would relieve parents to some extent:
School-age children are at low risk of catching the virus and getting sick.
Healthy kids can not get the virus easily.
Schools are taking precautionary measures and following the SOPs to ensure health safety.
Moreover, kids are so excited to see their friends and meet their teachers again. Going back to school can be beneficial for the mental health of children, as they have been confined to home since March. Getting out of homes can impact positively on the social, emotional, and mental health of kids.
Coronavirus disease is undoubtedly infectious, but parents need to think logically rather than emotionally.
Here are some points every parent must consider before sending their kids back to school?
Virtual Learning Versus In-Person Schooling:
Kids have been stuck to their homes for more than 6 months. Many students reported that virtual learning is not as effective as in-school education. For parents, virtual learning gives peace of mind that their kids are around 24/7. Also, our tech-savvy kids can efficiently use mobile devices to do educational stuff.
But, in-school education has always been better than virtual learning. Students can interact with their teachers and peers in real-time and discuss lectures and assignments more productively.
According to the American Academy of Pediatrics, children must be physically present in schools if possible.
So, it is upon parents to think thoroughly about the perks and privileges of in-school learning of kids.
Risks Versus Benefits:
Sending children back to school is somehow dangerous, as there is a deadly virus wandering around outside. By taking online classes, kids can avoid social interaction and parents can monitor their children all the time. While school education has high chances of Coronavirus spread.
Although, schools and educational institutes are now safe due to strict SOPs procedures.
Psychologists and kids counselors, around the globe, are appreciating kids going back to school. In-school learning is the only way to make children come back to normal routines and make them more efficient physically and mentally.
In this case, if imagining your child outside still haunts you as a parent, then you must go for Kid's Monitoring.
Yes, you can track your child without permission and find out their whereabouts.
Let's discuss more on child surveillance.
Anxiety Management for Parents – Monitor Your Child Remotely:
Being a parent during the pandemic is both exhausting and tiresome. Despite constraining kids indoors, parents must understand the significance of in-school training and education. In such a situation, parents can deal with their anxiety by monitoring their kids remotely. And the best way to do so is using kid's monitoring and parental control tools. Parents can also track the whereabouts of their children using other electronic gadgets.
Monitoring kids can relieve parents about the real-time location tracker and other activity plans of their kids. Thus, parents can manage fear-based parental anxiety and live in serenity.
Top cell phone monitoring apps are getting so popular in the online market. It has been reported a 51% increase in the use of spy apps since March 2020.
Parents can monitor the following activities of their kids using mobile surveillance tools:
Real-Time Location:
By tracking the GPS location of children, parents can locate their kids anytime and find out whether they are at school or somewhere else.
Call Recordings:
Listening to the call recordings of teens, parents can discover the upcoming plans of their kids.
Text Messages:
Using a spy app for Android, iOS, Mac or Windows, Parents can read the text conversations of their kids and find out what they are up to. Text messages also reveal whether your child is facing any problem at school or not.
Multimedia:
Monitoring photos and videos can tell parents a lot about the social activities of children.
Surround Recordings:
One of the great thing about monitoring your kids digitally is that you can listen to the surround recordings and discover the activities of your child remotely.
Remember that parental anxiety and pressure can be transferred from parents to their kids. If you are becoming obnoxious regarding the outdoor activities of kids, then it might hurt their mental health.
Kids are full of energies that need to be expelled out. Physical activities are as important as educational activities. Parents should understand that change in the environment can help a lot in the developmental and social health of kids.
Wrapping Up:
Parental anxiety during the global pandemic is increasing with the relaxation in lockdown. Parents are still confused about whether they should send their children back to school. The best way to calm parents is ensuring the safety of their kids online and outside in physical world. And nothing can do this job better than a kid's monitoring app. If you are confused about choosing the best kid's monitoring app, then we must suggest you go for TheWiSpy app for its cutting-edge and power-packed features.