Mobile App Usage Consumer Behavior During COVID-19 Pandemic [INFOGRAPHIC]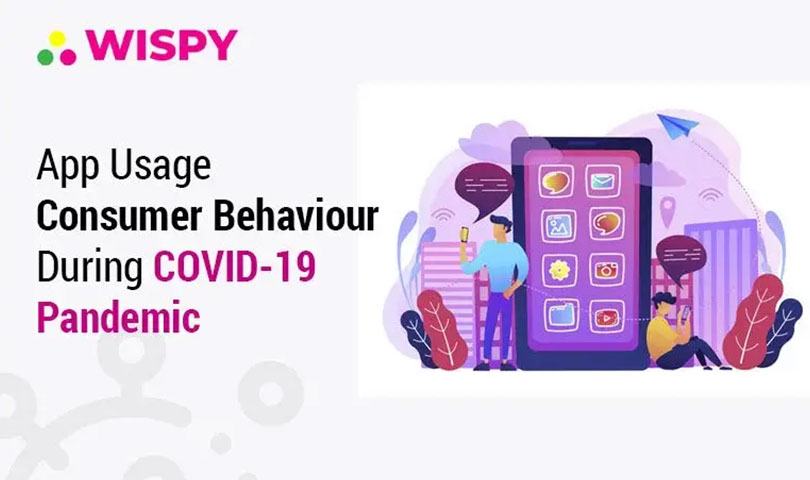 The global pandemic has made us rely on technology more than ever before. Stats show that during the COVID-19 epidemic, people worldwide spent 1.6 trillion hours using mobile devices. The Android screen usage time has now increased by 20%.
Is There Any Change in Mobile App Usage Behavior During COVID-19
The simple and precise answer is Yes! mobile app usage consumer behavior during the COVID-19 pandemic has changed a lot.
We all are dependent on smart devices, whether it is schooling or shopping.
Let's have a look at top mobile app categories that have increased demand during the COVID-19 epidemic.
Gaming Apps
Such apps include board games, adventure games, card games, etc.; gaming apps have reached 858 million downloads during this pandemic.
Health Care Apps:
The health care industry has also gone online. As socializing and contacting people is a significant risk, people are now consulting on telemedicine services provided by health care organizations. Moreover, there has been observed a 3x increase in home-based workout apps.
HomeSchooling Apps:
Homeschooling is now a necessity because skipping school and doing nothing is not an option here. However, homeschooling and parenting apps have guided parents during the present epidemic. There has been a 128x increase in parenting tips searches.
Beauty & Self Care Apps:
Lockdown does not mean to overlook your self-care routine. People worldwide have searched for self-care tips. Among that, there have been observed around 5% increased searches for DIY haircuts.
Entertainment & Hobbies Apps:
YouTube, Disney+, TikTok, Netflix, and many other apps have been a great entertainment source this year. Search stats show a 125x increase in family movie queries.
Food Apps:
People are trying new recipes.. Fresh and unique recipes have been searched worldwide. Among that, a 45x increase has been observed in yeastless bread recipes.
eCommerce Apps:
We all prefer shopping online, especially when there is a deadly virus hovering outside. In mid-May, a 44% increase in eCommerce apps has been proved to change consumers' buying behavior.
Events & Holidays Apps:
It is better to have a virtual meeting rather than meeting a bunch of people during pandemic times. Apps like Zoom and others have flourished during this year for meeting purposes. Moreover, stats show a 20x rise in virtual graduation parties.
With such a massive trend of mobile app usage, the global market has ascertained a 366% increase in mobile app development popularity.
Did you spend your lockdown time on mobile apps too?