Google Assistant Launched Parental Controls – Kid-Friendly Dictionary, Voices & More!
Posted in Parental Control by admin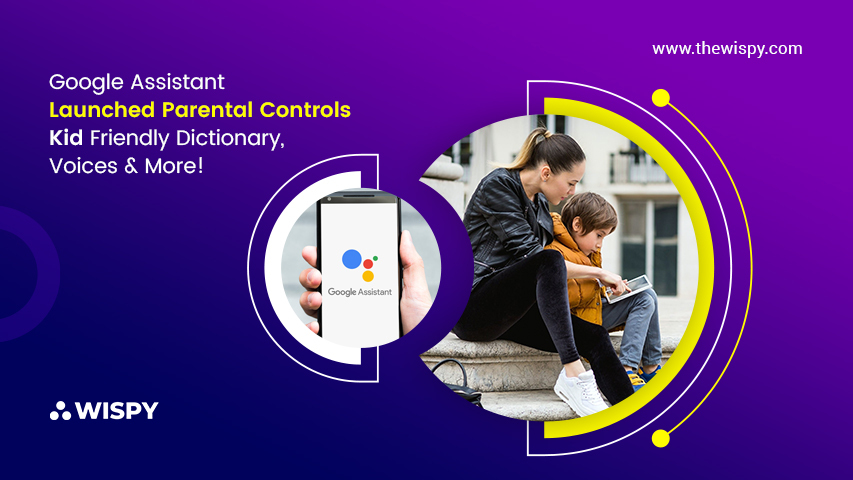 Google Assistant will be your aid in parenting as Google has launched some magical features. You may believe that Google virtual Assistant is utilized by 700 million people each month. Google has recently upgraded its Family Link app. Although Google has long permitted parents to provide their kids access to the Assistant. However, Google Assistant was not much kids friendly as it is now.
Google Assistant Launched Parental Controls – A Kid-Friendly Dictionary, Voices & More!
Our lives have become incredibly convenient as a result of the Internet and the development of digital devices. However, the Internet and digital gadgets provide advantages, but there are also drawbacks. 
Today's cyber security threats are harmful actions that aim to destroy data, steal it, or otherwise interfere with digital life; even online predators are in search of vulnerable individuals. That's why Google has currently launched an update to make Google Assistant more kids-friendly.
So, does your child use the Internet all day?  
If you're wondering how Google Assistant will help you in saving your kid from online threats, this article is for you.
In this article, we will discuss internet threats and advanced features of Google Assistant that will help parents create a safer online space for their children.
Why Google Assistant is Updated to be More Kids-Friendly?
Cyber security risks have numerous causes, but the main one is financial gain. Cybercrime has evolved to be more advanced than ever, which further enhances the danger to cyber security. Cybersecurity issues may affect both businesses and individuals, but kids are more exposed to them.
According to Surfsharks, 1 in 2 children face cyberbullying, and around 12 million kids are exposed to it.  
Google's family-friendly upgrades encourage the use of technology as a resource at home for families and offer wiser ways to use Google's resources. Once activated in your Google account settings, they will operate on all devices, and you will be able to control the screen time of your kid.
According to the director of Google Assistant, the adjustments are not simply intended to help parents keep an eye on how their kids are using technology; they are also a part of a bigger effort to develop a more voice-forward, natural-sounding Assistant that is usable by everyone, including youngsters. 
You can easily control kids' internet activity and save them from data theft, phishers, terrorist organizations, adversarial nation-states, and websites containing immoral content.
Did Google Assistant Update Itself?
Parents need to modify their Google Assistant settings as advanced features are introduced. Google has become one step more friendly for little juniors. Parents can overcome parenting burdens as Google will understand their kid's voice and will show searches related to a required query. Random results containing adult content will not appear in front of your minor child. Vocabulary will not be a barrier for your child as Google will be answering queries or searches according to your child's age. These functions can easily be operated on the latest Android devices.
Basic Assistant features, including making phone calls, may be blocked on kid profiles. You need to upgrade it. Moreover, you can easily control the screen time of the target person by just visiting Google Assistant and selecting parental controls.
How Google Assistant Turns Out A Magical Wand For Parents?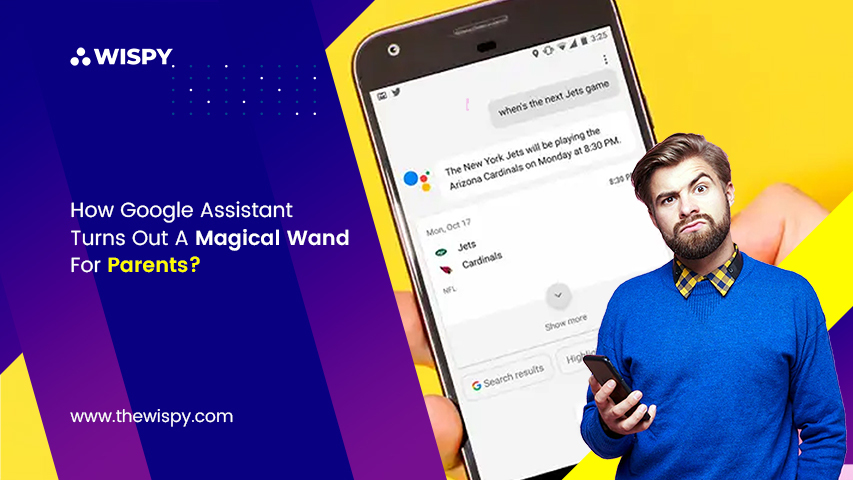 The new Assistant capabilities will allow parents to choose which music and video services, like YouTube Kids, YouTube, and YouTube Music, their children have access to. This prevents kids from exploring stuff from other services. On their child's devices, parents may also decide to disable access to news and podcasts. Google Assistant deliver additional answers that are suitable for the users' age groups, a new tool called Kids Dictionary is also being implemented.
The Assistant can switch to the Kids Dictionary to answer with meanings that are more easily understood by younger people. Google recognizes the speech through the voice matching technology and detect if a kid is asking a query. In order to improve the Assistant's storytelling abilities and facilitate in comprehension, Google Assistant will also get four new kid-friendly voices that talk a bit slower and in a more emotive tone.
Does Google Family Link Work Well?
Parents may monitor their child's or teen's internet activities with the Google Family Link app, which is available for Android and ChromeOS. You may view your child's daily activities as a parent, which includes a summary of the apps they used that day and how much time they spent on each.
How Will Google Family Link Aid Parents For Google Assistant?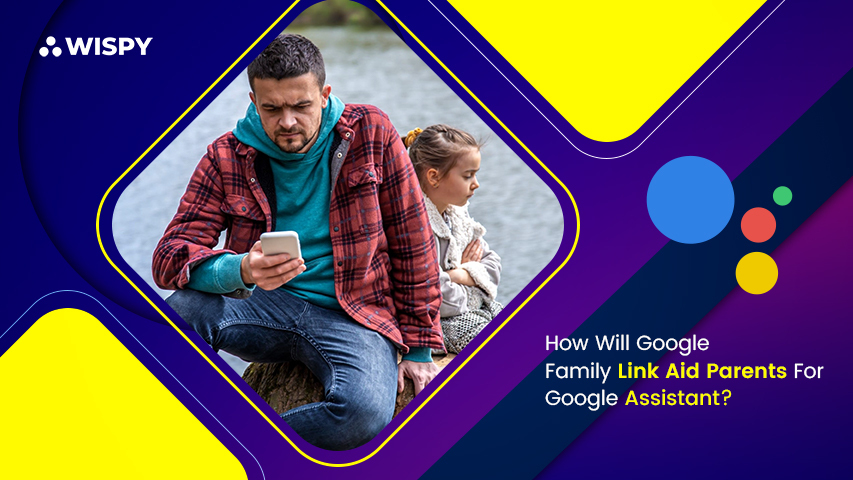 As a first step, you need to create a Google account for your kid or teenager. (Use the company's Family Link app to accomplish this; you will need it later.) The Google Assistant will then respond correctly if your smart home gadgets have been updated to include your child's voice.
Visit Family Link and click on Controls

The content restrictions option will appear afterward; you will be able to view Google Assistant 

Activate parental controls to set limits
Your smart speaker can easily change the Assistant's voice or open the Kid's Dictionary.
Kid-Friendly Voices & Dictionary for an Excellent User Experience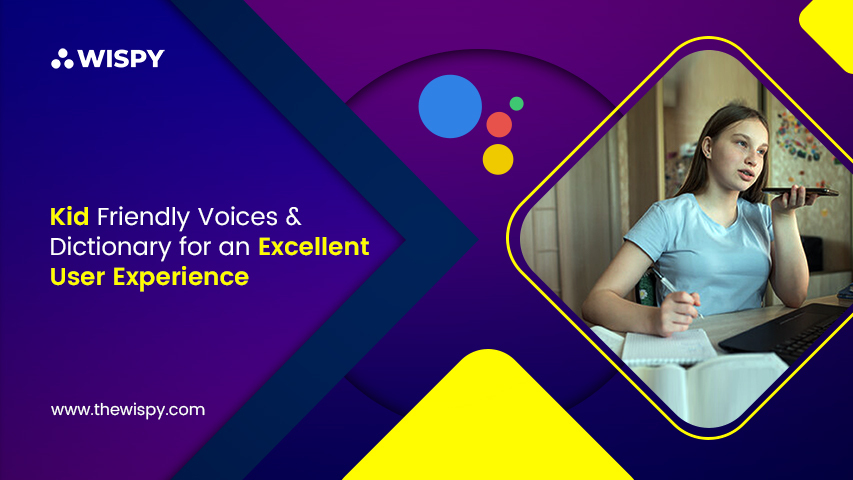 Today's kids are more close to technology and want to spend the whole day on the Internet. In this race, the age of the child does not matter as children from 3 to 18 years of age are addicted to digital devices these days.
It's crucial that we take a very careful and responsible approach to children's relationships with technology.
Google Assistant now introduced four new voices that are kids' friendly. In order to communicate an identical response to curious children, each voice also employs a different vocabulary and phrasing with the same answer.
It is interesting to highlight that your youngster can ask Google to change its voice to activate various voices.
Google Kid's Friendly Dictionary 
For this feature, Google has worked a lot through surveys, and afterward, it was successful in generating kids' friendly words according to their age.
A new lexicon of words, definitions, and expressions is added to Google Assistant. Parents do not need to give any further instructions, as child accounts will use it automatically. Google Assistant will provide streamlined and age-appropriate responses when it recognizes questions in your child's voice because normally, Google is observed to come up with typical adult replies.
Does Google Assistant Work Flawlessly?
No doubt Google has become a helping hand for the world, especially for parents through Google Assistant. It will allow you to control your junior's screen time, and the Google Family Link will enable you to block apps remotely. Now you can feel stress less as digital threats are reduced because Google will be answering in a kid's voice with an appropriate set of words that work best for your child, but the gap still exists. 
You can't stop random clicks of your child on the Internet or stop your kids from viewing various social media apps where online predators or scammers are ready to haunt your child as their prey. Spyware apps work as multidimensional systems by giving you complete hold to a child's phone
Why Are Spyware Apps Still Shining Over Google Assistant?
Parental controls are practical software that provides parents unrestricted access to the online world and television. Parents can simply manage their kids' online behavior, including when they are permitted to use the Internet, what they may access online, and a lot more. Although the Internet and Google have made our lives simpler, they also carry a variety of risks that might harm children's futures. Maintaining a healthy atmosphere for kids to use the Internet in this modern day is crucial.
Top Benefits of Parental Control Apps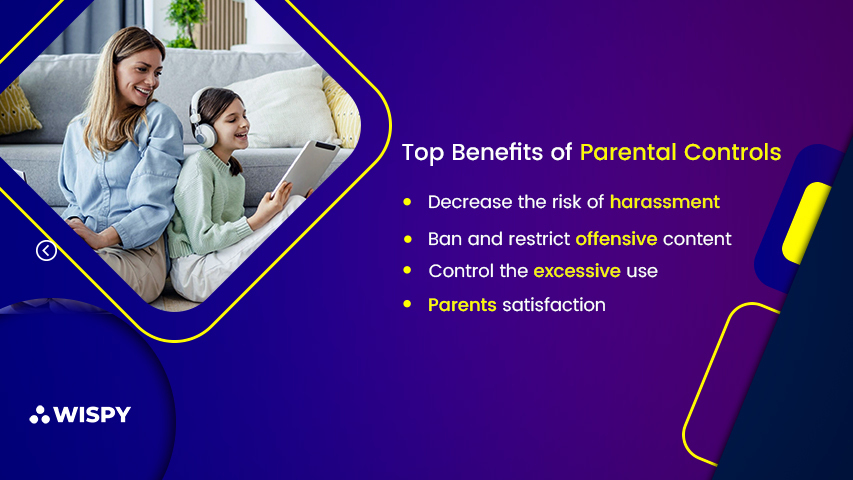 1. Decrease the risk of harassment
The incidence of cyberbullying is rising at the same time that internet usage is becoming more and more common. On account of it, using parental control applications has become necessary.
2. Ban and restrict offensive content
A large variety of easily obtainable materials is available on the Internet. Children's physical and emotional health are impacted by this. You may learn about search history, screen time, and other things by enabling parental control on an Android device. You will be able to learn what sort of stuff your child is reading in this way.
3. Control the excessive use 
Social networking platforms and other online games have an impact on kids' mental health. They become so absorbed in such games that they ignore almost everything. You may limit the amount of screen time your kids spend with the parental control app.
4. Parents' satisfaction
One fact is that utilizing an Android phone with parental control for your kids will make you very comfortable. You will feel uncertain the entire time you give your kid a phone. It is simple to minimize the ongoing anxiety and tension. As a result, employing parental control applications will keep you tension-free.
What Are the Benefits of Google Assistant?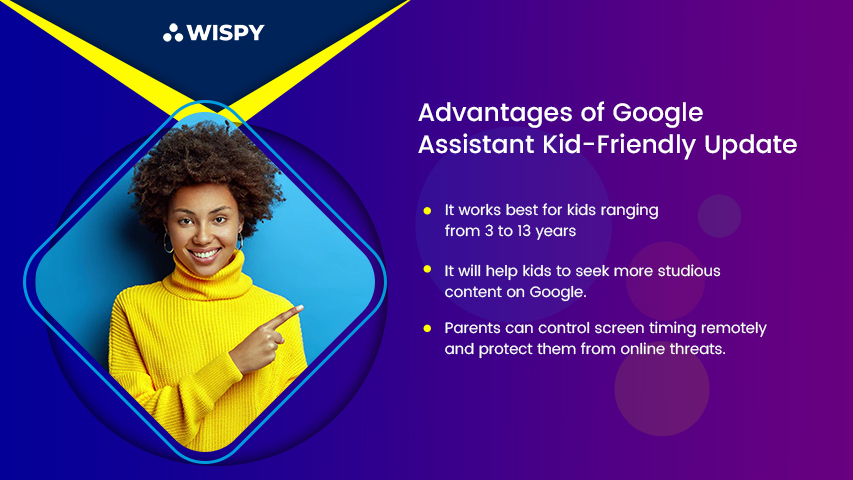 It works best for kids ranging from 3 to 13 years kid because afterward, your child enters the teenage and it becomes difficult for parents to hold them away from excessive use of the Internet through Google Assistant.

It will help kids to seek more studious content on Google as Google Assistant will be answering in the kid's voice.

You can control screen timing remotely.

Block the usage of kids to use it for calling any number

Protect them from online threats by controlling kid's internet activity
Conclusion
Google has worked hard to bring these advanced features. Parents need to upgrade it and enjoy its unique features as it will protect their kids from several cyber security threats. Google is a mini globe and wants its citizens to search their queries without stress, as age does not matter. Get your way with Google Assistant and upgrade its features for better parenting.
FAQs
1. Does Google Assistant Violate Privacy?
The answer is no, as your data or conversation with Google Assistant will be secured, and your privacy will not be breached. 
2 . Does Google Assistant Share Personal Information?
The voice recordings, name, email and precise location of your kid from their Google Accounts controlled by Family Link are not shared by Google Assistant with any outside parties.
3. How Can Kids Use Google Assistant?
If you link your child's Google Account and voice to the device, they can use Google Assistant on shared devices if they are under 13 or according to the age set by your country's law. 
4. Does Google Assistant Add New Features?
Yes, Google has added four new voices and kid's friendly dictionary to make your child's search more friendly.
5. Is Google Assistant Better Than Siri?
In general, Google Assistant is slightly more intelligent than Siri. It performs better as a voice Assistant for the smart home than Siri since it is integrated into more third-party devices and can comprehend the entire family. Siri works well, but if you need a household solution, then Google Assistant has made its place on the list.