Uprising Cyber Threats in India – Why TheWiSpy is Best Mobile Spy App in India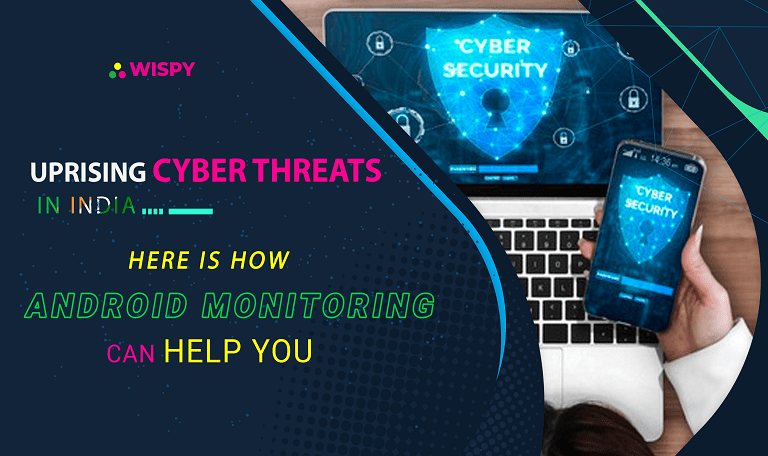 India is one of the high-paced progressing countries that has evolved much with the advancement of technology. Today, almost 760 million of the Indian population use cell phones – a pretty high rate, right?
If we look into the online world, there are 640 million Indian people who actively use the internet. Well, the internet is somehow useful for all of us, but at the same time, it is causing much trouble. As per reports, many kids belonging to India face racism and bullying throughout their life. Bullying has always been a nuisance for school-going kids. Children once get bullied at school, playgrounds, or friends get together, but now, they face bullying online. Yes, the online space has made it easier to target and troll someone.
This article will elaborate on some common cyber threats leading towards life-threatening situations that only target kids.
Cyber Crimes in India – An Overview: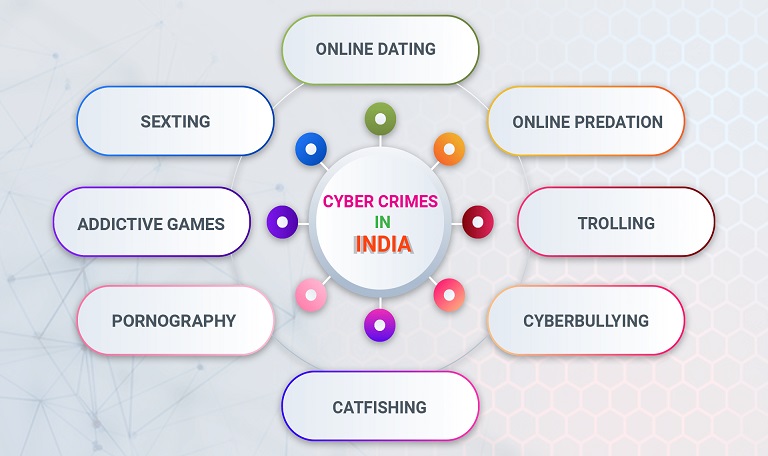 Cybercrimes are freely revolving around the world. In India, as smart devices are very common, people get easily lured by online dangers. The rate of cyber threats is increasing at a very high pace.
Here are some most dangerous online dangers that we can encounter at any time.
Online Predation
Cyberspace is a free space for pedophiles and sexual offenders to lure kids. As per studies, online predators target kids young teens and ask them for sexual benefits. Around 77% of the victims include teenagers aging 14 or more. Sadly, 22% of the online predation victims are kids aging 10-13 years. The majority of online sexual offenders include male perpetrators.
Trolling
Indian cyberspace is not pure from trolling. Posting mean comments, hate speech, and harmful content with intentions to hurt someone's feelings is not uncommon in the online world. Trolling is prohibited in India, yet Indian cyberspace is not secure from it. Stats show that 40% of Indian women fear trolling and hate speech. Online trolling leaves serious psychological and physical effects on victims.
Cyberbullying
Cyberbullying is sending or posting threatening or intimidating comments to degrade someone using electronic devices. In India, cyberbullying is the most dreadful online threat. Globally, India ranks on the 3rd number in the Cyberbullying list. Research has shown that cyberbullying victims develop PTSD leading to suicidal thoughts and attempts.
Catfishing
It is a crime to represent misleading information about yourself and pretend to be someone else to attract the target. Catfishing is becoming very common with internet freedom. People, mostly sexual predators or blackmailers, represent fake identities to befriend someone they can benefit from, either intimate or monetary. Teens are most vulnerable to become the victim of catfishing these days. 1 in 3 men online has fake profiles to attract their victims through social media or other apps.
Pornography
Indian ranks 3rd on top porn watching countries. 30% of females and 70% of males users from India watches pornography. During the recent pandemic, there has been a 95% rise in watching porn by the Indian population. Despite the adult population, a significant number of teenagers watch porn when their parents are not around. Pornography can develop misconceptions and false fantasies among teens and destroy their mental health.
Addictive Games
Games like PubG and CounterStrike are very popular among teens. Such games have intense addictive effects that can make kids glued to the screens all day long. PubG is now banned in India, but this app had over 50 million active Indian users before the restriction. Addictive games are as harmful as drugs.
Sexting
Sending explicit messages and sharing nudes is somehow becoming common among partners. 62% of Indian women are reportedly involved in sexting. In the online world, sexting can invite so many dangers to your actual life. Non-consensual sharing of someone's illicit photos is one of the major cases that law enforcement agencies have seen. 
Online Dating
With the internet and cell phone freedom, it is very easy to find someone to date. Tinder, Bumbled, and many other dating apps are encouraging people to find their true love online. But, sexual predators use such platforms for hookups. Teens can easily get lured by sexual molesters through dating apps.
Online Crimes in India – Shocking Statistics: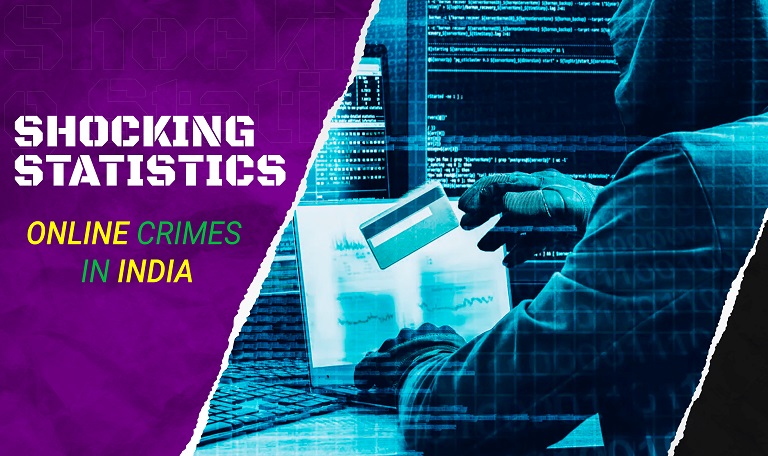 It is haunting to think that online people can threaten, intimidate or troll you anytime from anywhere. From cyberbullying to catfishing, online threats have surrounded the internet world.
63% of the online population face insult or abuse through social media or other digital means.
59% of the Indian population experience false accusations or rumors regarding their personal life.
8 out of 10 people get cyberbullied in India.
The rate of trolling or offensive name-calling is 42%.
32% of the people get subjected to false rumors spread.
25% of people experience non-consensual sexting or receiving unsolicited explicit photos/videos.
16% of people receive physical threat calls.
7% of youngsters reported that their explicit photos were forwarded by someone they trust to other people without their consent.
21% of the people are forced to share their personal details online.
Indeed, what we do online is a reflection of our real-world life. The most daunting fact is that online catfishing can lead to lethal circumstances. According to a study, 40,000 children get abducted in India every year, among which 11,000 cases are left untraced.
Times of India reported that the number of rape cases has increased to 88 cases per day in India.
Isn't it dreadful?
It is to refer that online threats can haunt our personal lives. Kids are most vulnerable to experiencing online dangers.
Children use the internet for multiple purposes, e.g., searching for educational material, playing games, and watching informative videos online. Thus, it is impossible to ban internet usage. Instead, parents can limit the screen usage of their children. And for that, cell phone monitoring apps are available. Mobile phone monitoring helps parents restrict the internet usage of juveniles and assist them in creating protected cyberspace for them.
Let's discuss the best mobile spy app in India.
TheWiSpy – The Best Mobile Spy App in India Right Now!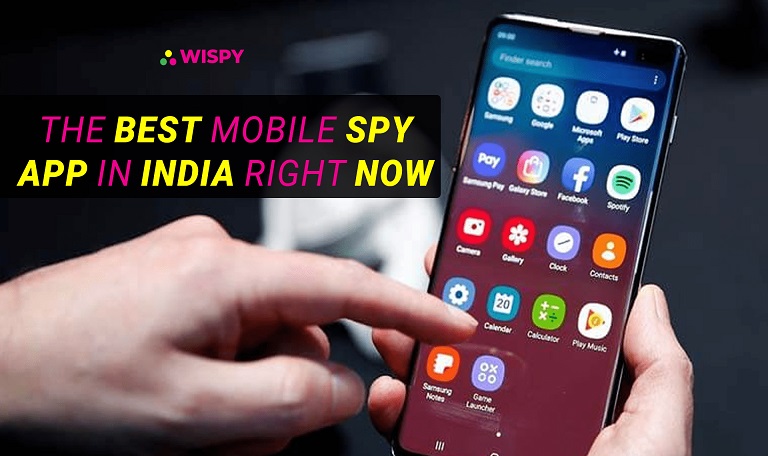 Parents worldwide are in dire need of a secure spyware app that can help them watch their kids' online space and allow them access to control it. Fortunately, among India's best mobile spy apps, THEWISPY ranks on top for providing essential kids' monitoring and parental control tools. Known for its supreme functionality, TheWiSpy is the best choice for kids' tracking among parents around the globe.
Let's explore the best cell phone spy app in India and get more insights on TheWiSpy features and performance.
TheWiSpy App – What Makes It Best Android Spy App in India?
It is not always stalking or breaching someone's privacy. Still, several other reasons can make cell phone monitoring compulsory for an individual. The uprising of digital threats is one of the main reasons a parent or an employer wants to monitor kids' or employees' cellular devices.
TheWiSpy mobile monitoring tool delivers excellent spying tools to monitor and secure Indian digital space in real-time. India's leading mobile phone tracking system to help you monitor India's cyber ecosystem with reliable surveillance spyware. Be it work phone monitoring or using parental controls, TheWiSpy app is a full-fledged app to track mobile devices.
If you are thinking, why should you invest in TheWiSpy best spy app for Android in India, then you must consider the following facts;
Facts:
Teens seek alone time to do sexting or watch porn videos.
Underage kids are vulnerable to bullying or cyber predation attacks.
In most cases, kids blame themselves for getting bullied and don't share their experience with parents.
Teens who sext prefer to keep their relationship a secret from parents. They date strangers without their parents knowing.
Bad online exposure can develop critical mental disorders among kids. Children can experience acute or chronic depression, frustration, humiliation, anger, or other behavioral issues as a post-traumatic effect of online exploitation.
Parents globally are concerned regarding the digital security of their tweens and teens. That is why Android spy apps like TheWiSpy are so much in demand.
You must be thinking about how can TheWiSpy restrict Indian digital space.
Well, we have an answer here.
In the following section, we will explain the top-notch features of TheWiSpy Android spy app in detail.
TheWiSpy Salient Features – How to Combat Digital Threats with TheWiSpy App: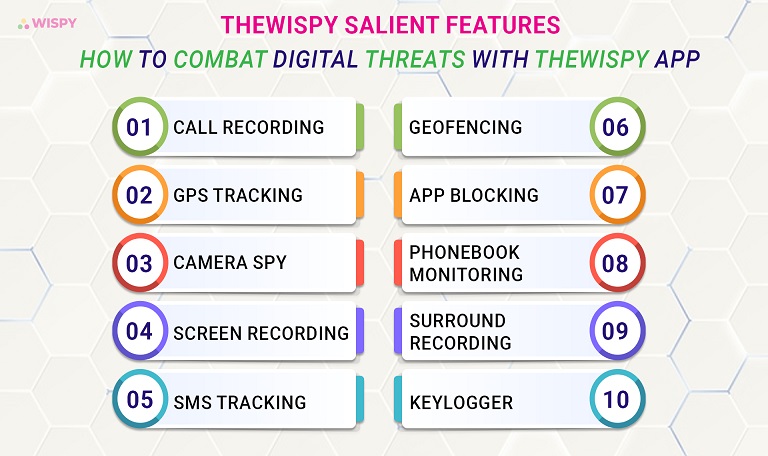 A quality Android spy app provides luxurious mobile tracking features that can control every single activity of the target device. So does TheWiSpy!
Being the best mobile spy app in India, TheWiSpy's power features empower parents to look into their kids' cell phones and tablets and restrict their online space like a pro.
Here is how parents can use TheWiSpy app to avoid unnecessary online exposure of kids.
Call Recording
TheWiSpy's call recording enables parents to hear telephonic conversations of their teens. There is no need to ask your child to whom he or she was talking over the phone as you can record the phone calls remotely and listen to the recorded audio files via an online dashboard.
GPS Tracking
Being the best spy app for Android in India, TheWiSpy offers an elite GPS tracking feature. Now parents can track kids' location using the GPS tracker tool. It records the complete location history and actively traces the live location of the target device in real-time.
Camera Spy
With so many physical dangers outside, a camera spy is what every parent needs to ensure the safety of their kids. TheWiSpy's cam spy activates your child's phone camera. Using Spy camera app feature you can click photos or make videos and watch them discover your kid's surroundings.
Screen Recording
If you worry that your kid watches porn or does sexting online, it is time to record his/her phone screen—TheWiSpy app screen recorder tapes all the activities on your child's phone or tablet screens. You can monitor web and social media activities remotely with this feature.
SMS Tracking
Text message monitoring is the most demanded feature that every parent requests. It allows parents to peek into the SMS folder of their child's phone and read all the text conversations in real-time. It also delivers contact information, dates, and timestamps of text messages. Moreover, parents can read the deleted messages and block contacts they find unsuitable for their kids.
Geofencing
It enables parents to mark specific zones as allowed or prohibited to get alerts about their kids' location. TheWiSpy is the best free spy app for Android in India that delivers high-quality geofencing tools to empower parents to monitor their kids' real-time location.
App Blocking
Bad and offensive apps can ruin kids' mentality. Dating apps and other addictive mobile applications can destroy the academic performance of children. TheWiSpy app blocking is a handy tool for parents to restrict improper apps from the kids' phones and tablets.
PhoneBook Monitoring
TheWiSpy lets parents monitor the phonebook of their teen's phones remotely. It allows parents to keep their eyes on the saved contacts of their kids' devices to know better about their friends' circle.
Surround Recording
With TheWiSpy app, parents can record the ambient sounds and listen to them whenever they find the time. Surround recording helps parents know the surrounding environment of their children. It provides remote access from which parents can activate the target device microphone and record the background chats and noises.
Keylogger
It helps parents know all the typed keystrokes made by their kids on digital devices. Keystroke monitoring or keylogging extracts typed passwords, searches, text messages, and other activities made by the device's keyboard.
The Final Words:
Cell phone monitoring in India is now a common activity, and parents nowadays demand the best mobile spy app in India to control the digital diet of teens. Today, TheWiSpy app is ranked as the best spy app in India. So, if you are looking for a free spy app for Android undetectable in India, try TheWiSpy today.