XMAS – A Time of Celebration, Marked by Traditions That Vary From Culture to Culture
Posted in Events and Deals by admin
Christmas is a season of pleasure and celebration, distinguished by regionally specific traditions and practices. It's a chance to celebrate the holiday spirit and spend time with loved ones. Whether through gift-giving, decorating, singing carols, or participating in other festive activities, Christmas is a time to celebrate the love and warmth that fills our hearts. As we come together to mark this special occasion, may the spirit of Christmas bring peace and joy to you and your loved ones. 
Do You Know The History of Christmas?
Christmas is a festival that honors the birth of Jesus Christ, who is regarded by Christians as the son of God. It is observed on December 25 by both Christians and non-Christians worldwide. Christmas has its roots in ancient paganism, including the Roman festival of Saturnalia and several civilizations' winter solstice rituals. In the 4th century, the Catholic Church designated December 25th as the official date for celebrating the birth of Jesus, and the holiday began to take on a more religious significance.
Christmas And Its Celebration In The Modern World
Over time, Christmas traditions have evolved and become more diverse, incorporating elements from various cultures and religious practices. Today, Christmas is celebrated in many different ways around the world, including gift-giving, decorating trees and homes, singing carols, and attending religious services. Despite these variations, the central theme of Christmas remains the celebration of the birth of Jesus and the message of hope, peace, and love that it brings.
Best Ways for Celebrating Christmas this Year
There are many different ways to celebrate Christmas, and different people and cultures have their own traditions and customs. Here are a few common ways to celebrate Christmas:
Gifting: Giving and receiving gifts is a popular tradition for many people during the holiday season. This can involve buying or making presents for friends, family, and loved ones, and exchanging them on Christmas Day or beforehand.
Decorating: Many people enjoy decorating their homes with Christmas-themed items, such as tree ornaments, wreaths, lights, and other decorations. This might be a fun family activity and add to the festive mood.
Celebrating with food: Christmas is often associated with special meals and treats. This can include traditional dishes, such as roast turkey or ham, as well as sweet treats like cookies, cakes, and candies. Holiday meals and celebrations with friends and family are another popular pastime.
Attending church services: Christmas is a time of celebration for many people's religious beliefs. This may include participating in religious activities such as singing Christmas carols, going to church, and other such events.
Spending time with loved ones: Christmas is often a time for people to come together and spend time with family and friends. Traveling to be with loved ones, hosting or attending events, and participating in customs and activities associated with the Christmas season are all examples of this.
There are many other ways to celebrate Christmas, and the best way to celebrate will depend on your personal preferences and traditions.
What Aspects Should You Consider During Christmas Shopping?
Here are a few things to keep in mind during Christmas shopping:
Set a budget: Determine how much you can afford to spend on gifts and stick to it. This might assist you in keeping financial stress and extravagance at bay.
Make a list: Create a list of the people you need to buy gifts for, along with some gift ideas for each person. 
Shop early: Start shopping for gifts as early as possible to avoid the holiday rush and ensure you have enough time to find the perfect gifts.
Consider the recipient's interests: Think about the interests and preferences of the people you are buying gifts for, and try to choose items that they will appreciate and use.
Shop around: Take the time to compare prices and look for deals to get the best value for your money.
Shop online: If you're short on time or want to avoid crowds, consider shopping online. Many retailers offer convenient delivery options, and you can often find better prices and a wider selection of items.
Consider alternative gift options: If you're struggling to find the perfect gift, consider non-traditional options such as gift cards, experiences, or charitable donations.
By keeping these things in mind, you can make your Christmas shopping more efficient and enjoyable.
How You Can Decor Your House On This Christmas
There are many ways to decorate your house for Christmas, and the best options will depend on your personal style and preferences. Here are a few ideas:
Christmas tree: A classic and popular Christmas decoration, a Christmas tree can be adorned with ornaments, lights, and other decorations.You can choose between a real tree and an artificial tree depending on your tastes.
Wreaths: A festive method to decorate your front entrance or other sections of your house is with wreaths. Make your own wreath by combining fresh or fake greenery with seasonal accents like ribbons, baubles, or pinecones.
Lights: String lights or other types of light decorations can add a cozy and festive ambiance to your home. You can hang them on your tree, around windows or doors, or along the mantle.
Stockings: Hang stockings on your fireplace or elsewhere in your home as a fun and traditional Christmas decoration. For your family or visitors, you may fill them with little presents or goodies.
Ornaments: Ornaments are a colorful and festive way to decorate your tree or other areas of your home. You can choose ornaments that match your holiday color scheme or go with a traditional red and green theme.
Nativity scene: A nativity scene is a popular Christmas decoration that represents the birth of Jesus. You can display a traditional nativity set or create your own using figurines or other decorative elements.
Table decorations: Dress up your table for holiday meals or parties with festive tablecloths, placemats, centerpieces, and other decorations.
By combining these and other decorations, you can create a festive and welcoming atmosphere in your home during the holiday season.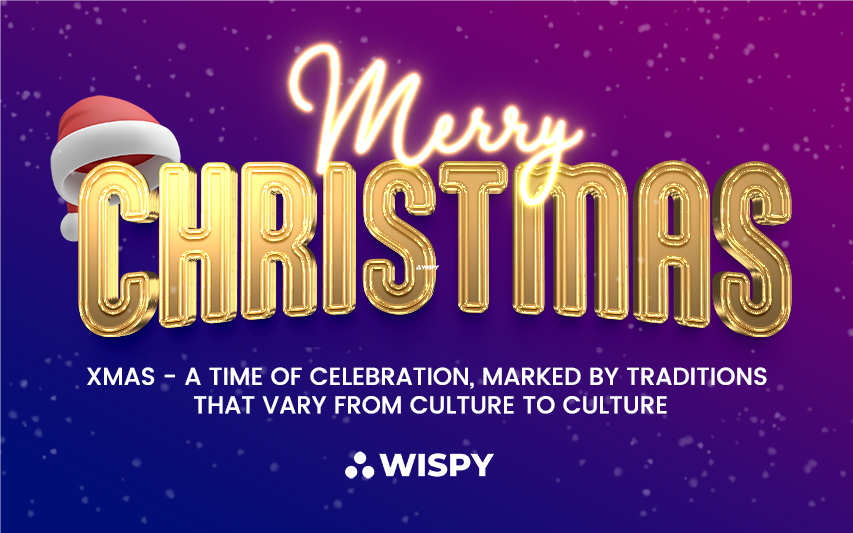 What Are The Things You Can Gift Your Loved Ones On This Christmas?
There are many gift options for Christmas, and the best choice will depend on the recipient's interests, preferences, and needs. Here are a few ideas:
Books: Books can be a thoughtful and personal gift for readers of all ages. You can choose a book that aligns with the recipient's interests or surprise them with a new release or classic.
Clothing and accessories: Clothing and accessories, such as scarves, hats, or gloves, can be practical and appreciated gifts, especially during the colder months. You can choose items that match the recipient's style or try something new and unique.
Home decor: Items for house decoration, like candles, vases, or throw blankets, may be thoughtful and useful presents for people who want to decorate their homes.
Food and drink: Gifts of food and drink, such as fine wines, gourmet chocolates, or speciality teas or coffees, may be delectable and luxurious.
Experiences: For someone who enjoys intangible gifts, experiences like concert tickets, culinary lessons, or spa days may be thoughtful and interesting presents.
Electronics: Electronics, such as smartphones, tablets, or laptops, can be a pricey but appreciated gift for tech-savvy individuals.
Toys and games: Toys and games can be a fun and playful gift for children and adults alike. You can select gifts based on the recipient's interests or take a risk and try something different.
By considering the recipient's interests and needs, you can choose a gift that will be appreciated and enjoyed.
Jingle Bell, Jingle Bell — TheWiSpy Is Here With Your Chritsmas Gift
TheWiSpy is offering a 40% discount on its parental control app just in time for Christmas. This app is a great gift for parents who want to keep their teenager safe and secured online. Parents can track their kids' online behaviour with TheWiSpy, limit how much time they spend on screens, block unsuitable websites, and more.
TheWiSpy's parental control features can help parents keep their children safe from online predators, cyberbullying, and other online dangers. Installing it on smartphones, tablets, and other devices makes it a flexible and simple app.
With the 40% discount, now is a great time to give the gift of online safety and peace of mind to your loved ones. TheWiSpy's parental control app is an affordable and practical gift that can help protect children from online hazards and allow parents to have greater control over their children's digital lives.
Wrap Up
In conclusion, Christmas is a holiday that is observed by a large number of people worldwide and has a long history that goes back to the beginning of time.Christmas traditions vary widely, but they often involve gift-giving, decorating, singing carols, and spending time with loved ones. TheWiSpy, a parental control app, is offering a 40% discount on its services as a way to wish you a happy and safe Christmas. 
This app can be a practical and appreciated gift for parents who want to protect their children from online dangers and have greater control over their digital lives. We hope that you have a wonderful and meaningful Christmas celebration and that TheWiSpy's parental control app can be a helpful tool in keeping your loved ones safe online.